Fair access to residency programs for a fair distribution of Indonesian doctors
Bogor |

Thu, June 9, 2016

| 08:08 am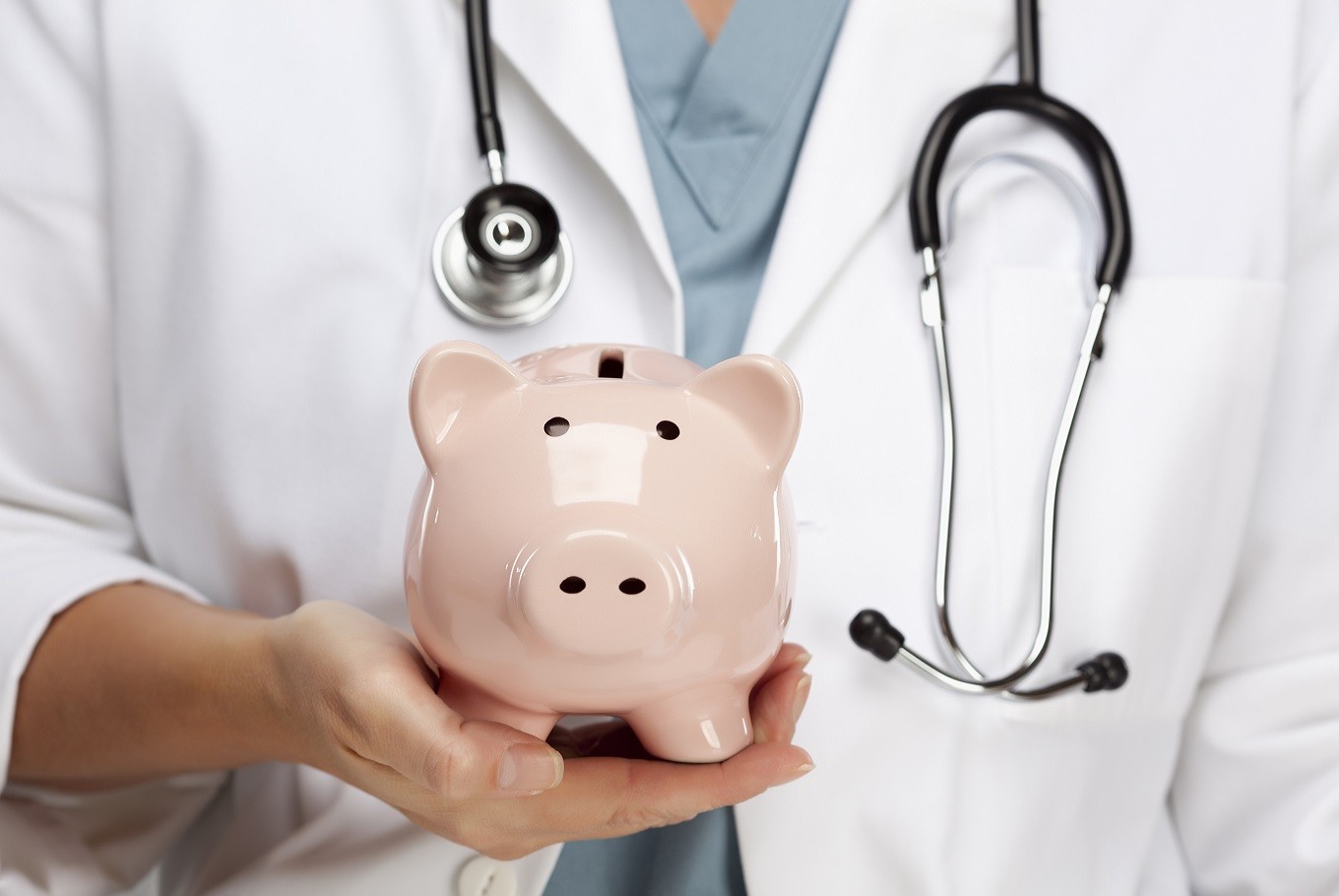 The unpaid nature of Indonesian residency programs and the high monthly expenditures of living in big cities becomes a kind of natural selection of who can afford to attend such programs. This financial barrier hinders aspiring medical doctors who have no financial support to apply, leaving only the affluent ones in the pool.  (Shutterstock/*)
A recent article written by a surgeon about an anesthesiologist resident, who eventually passed away after being in a coma following a bike accident, has generated a new discussion regarding residency programs in Indonesia. It unveils the underappreciated struggle of the residents and the lack of support from the government for their medical professionals, as opposed to what people assume from the outside.
A residency program is a higher-medical study for medical doctors to upgrade their skill into a specialized field. These programs last eight to 10 semesters on average and are only available in 16 medical faculties (which are affiliated to several academic hospitals) in Indonesia.
However, there is a disturbing situation that has been swept under the rug for years about access to residency programs, it is the fact that these programs are completely unpaid.
Residents, as any other regular students, do have an academic schedule. They attend lectures, they present cases, they write papers, etc. In addition to that, they do clinical work as a way to get material for study and to improve their skill by exposing themselves to various cases throughout the rotations. They work long hours, sometimes up to 36 hours nonstop in a hospital. Therefore, labeling residents merely as medical students is an understatement, as they are usually the backbone of these academic hospitals.
However, the grim truth comes in terms of the social well-being of these residents. They receive no incentives for their work as competent medical professionals for years. They have to pay tuition fees, cover living costs, daily operational expenses, as well as health insurance. They are also prone to lawsuits regarding malpractice without any protection from their faculties.
This non-conducive working situation is something unique to Indonesia and has been going on unnoticed for years.
In comparison, residency programs in United States receive money from Medicare for every resident they take, with which they pay the resident with progressive salary in accordance to their residency level. Residents in our neighboring country, Malaysia, are also supported with a salary from their hospital.
The unpaid nature of Indonesian residency programs and the high monthly expenditures of living in big cities becomes a kind of natural selection of who can afford to attend such programs. This financial barrier hinders aspiring medical doctors who have no financial support to apply, leaving only the affluent ones in the pool.
Consequently, the demographic distribution of medical residents is skewed towards those coming from a better socio-economic level or originating from the big cities (or at least, nearby). Meanwhile for medical doctors from rural areas without sufficient funding, a residency program becomes an unattainable dream for years.
The lack of demographic diversity among residents manifests in the maldistribution of doctors in Indonesia. The discrepancy is astounding, with 1 to 608 doctor-patient ratio in Jakarta province compared to 1 to 10,417 in West Sulawesi. Even though these statistics were based on general practitioner distribution, it can almost reflect the situation for specialist. This is completely understandable, as residents coming from big cities will remain in their comfort zone after they complete the program. Whereas those who actually originate from rural areas supported with personal funding do not feel obliged to give back to their community. Most of them eventually seek for jobs in big cities hoping to earn more money to pay their debt.
The most disadvantaged population in this scheme is the poor in rural areas. The lack of doctors in their regions will undermine the quality of their healthcare service, when in fact they are the ones who need it the most.
The first thing we should do to address this problem is by reforming the whole system. We need to give incentives to residents for their service as medical professionals, so that they can sustain their personal wellbeing without having to jeopardize their study. This has been regulated in Law No. 20/2013, Clause 1(b), however it has not been applied yet. Underlining the fact that they are highly exposed to occupational hazards in hospital, residents should also be covered by health insurance. All in all, residents are essentially entitled to the basic benefits of workers, as their contribution to a hospital is vital to ensure its daily service.
Second, government should invest more in providing scholarships for potential medical doctors to undertake residency program. The current available scholarship by Indonesia, the Endowment Fund for Education (LPDP), covers all fees and allowances during the duration of study, however the number of scholarships being offered is still far fewer than needed. The chance of fair access will encourage medical doctors from every part of Indonesia to apply, thus fostering diversity in the school itself.
Last, medical faculties should increase partnerships with local hospitals in the region to give scholarships for their local medical doctors. This will be a win-win solution for government and the hospitals, as they will achieve regional goals of a fair medical workforce distribution and at the same time providing specialized doctors needed the most by the regions. Padjajaran University has led the way by collaborating with hospitals in West Java to give scholarships for prospective residents starting this year onwards, whom are bound to work in the designated hospitals after they graduate.
Free labor is illegal, and the same standard should apply to residency programs. It is about time we draw attention to our residents and acknowledge their worth, as they are one of the most precious assets we have to improve our health system.
***
The writer is a general practitioner at the Indonesian Red Cross ( PMI ) Hospital in Bogor, West Java, who graduated from the School of Medicine at the University of Indonesia. She obtained her Master's of Health Science in public health from Erasmus University in Rotterdam, the Netherlands, and was an intern at the WHO headquarters in Geneva, Switzerland.
---------------
We are looking for information, opinions, and in-depth analysis from experts or scholars in a variety of fields. We choose articles based on facts or opinions about general news, as well as quality analysis and commentary about Indonesia or international events. Send your piece to [email protected].
Disclaimer: The opinions expressed in this article are those of the author and do not reflect the official stance of The Jakarta Post.
Topics :
You might also like :
Comments