Impact of Islamophobia on covered women
Alila Pramiyanti

PhD candidate at the Digital Media Research Centre, Queensland University of Technology
Brisbane |

Mon, July 17, 2017

| 02:19 pm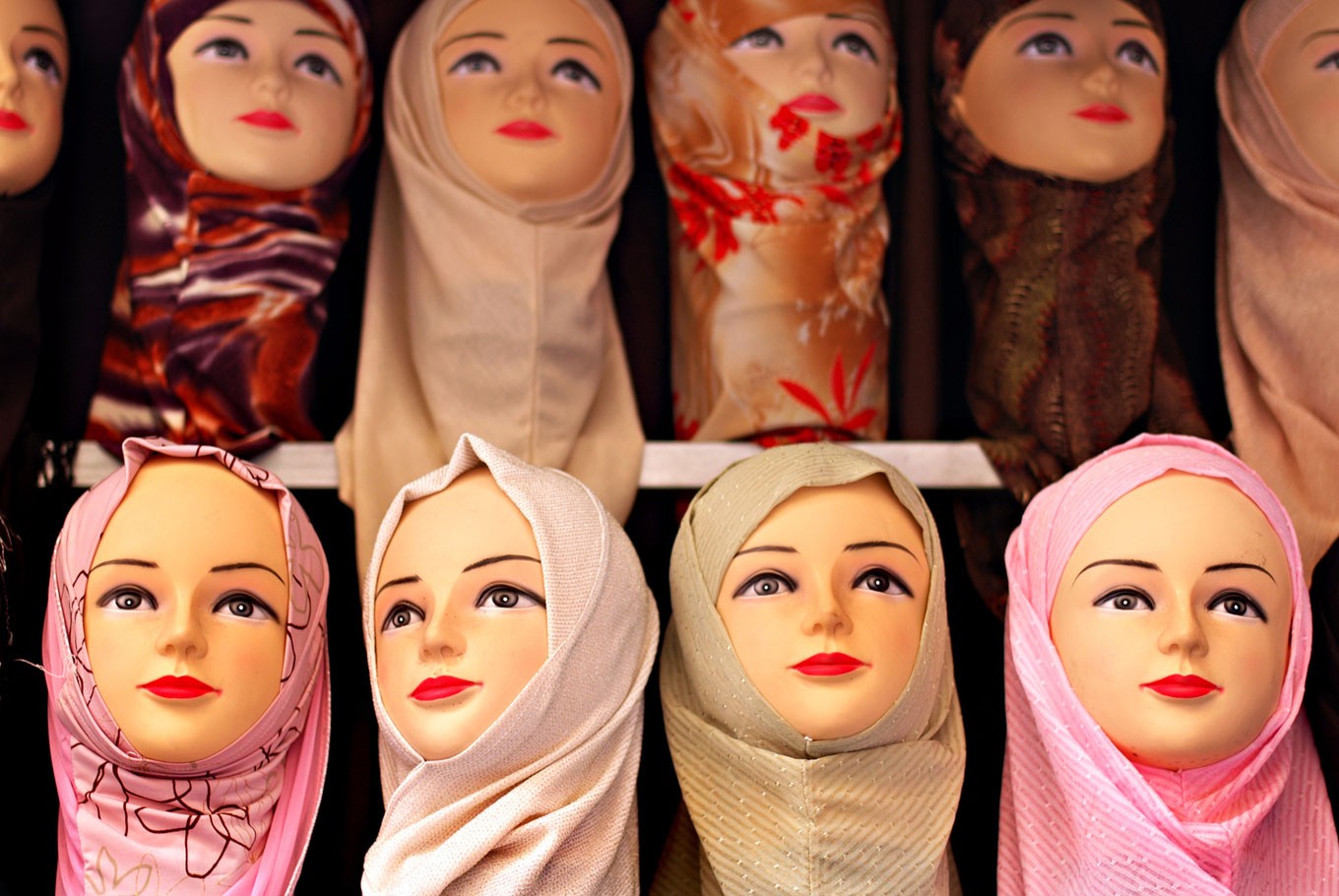 Beyond a fashion statement, the covering is a stance of Muslim women's agency, freedom, independency, and identity. (Shutterstock/File)
Currently I am a Muslim student in Australia and I wear a headscarf. One day a stranger approached me on my way to a bus stop and asked in a friendly tone why I wear the hijab. Then I sensed different vibes when she said she didn't like women wearing a face-veil, the niqab or the full body cover with an eye mesh, the burqa.
"For me, it is important to have eye contact when I'm speaking with someone," she said. "By looking at their face and eyes, I can build trust with them."
She added that as trust was important to Australians, others should adapt, just as Australians should respect cultures in other countries.
As verbal or physical attacks to covered women have increased lately, I thought how lucky I was. Several friends had experienced verbal bullying and negative stereotype due to their hijab. Yet I wondered whether the apparent sense of Islamophobia was due to a particular style of covering such as the face-veil. And is there any relation between covering the hair or face, and radicalism?
Discussions about such covering of women are mostly inextricable from discussions about politics. Soeharto's repressive New Order regime saw covered women as embodying a political movement that threatened the government. In 1982, the New Order banned headscarves in government offices and state schools. Until the early 1990s, covered Muslim women found obstacles in getting a job and getting married; they also faced threats of being dismissed from school or work, and were labeled as fanatics.
In May 1998, young hijab-wearing women activists became a familiar sight on the front lines of demonstrations that eventually brought down the Soeharto regime. The headscarves offered women activists symbolic protection from fear of intimidation or violence during prodemocracy rallies and heightened their mobility and public political activism.
Thus, most scholars agree that the rising popularity of hjab in Indonesia is related to its symbol of defiance of the authoritarian state and the new freedom brought by democratic reform.
However, in many Western countries where Muslims are a minority, the hijab and other forms of covering still represent woman's oppression and submission by man. Lately women in hijab have become more marginalized because of the increasing number of terror acts claimed by the Islamic State. A number of cities have even banned the niqab and burqa.
Moreover, mainstream media stereotype covered women as fanatics, extremists or even worse, terrorists through reports and images of head-to-toe covered women as part of reports on terrorism.
Islamophobia is mainly caused by terror and extreme violence by violent jihadists wearing Islamic attributes associated with Islam such as a white cloak and headgear, a long beard, and Arabic names. But those who killed innocents are not real Muslims. No religion, including Islam, allows people to kill others. The public should be reminded again and again that not all Islamic symbols including covering for women represent terrorists and jihadists.
Recently following the attacks in London former Australian prime minister Tony Abbot was quoted as saying, "Islamophobia hasn't killed anyone, but Islamist terrorism has killed tens of thousands of people."
I disagree with the attachment of the word"Islamist" with "terrorism" but I can neither blame Westerners for generalizing Muslims as terrorists because the attacks are always claimed by the IS.
Reports reveal that American officials have admitted the US' role in the creation of the seeds of Al-Qaeda, the precursor of IS, as part of their strategy in power rivalry against Russia. However, the issue gains less space in the media.
With stigmatization of violence only heaped on Muslims, Muslim women are especially vulnerable as their covering is the most visible form of identity.Thus, many Muslim women nowadays cannot express themselves in public without feeling frightened and anxious.
Covering should be understood as an expression of piousness rather than extremism. Beyond a fashion statement, the covering is a stance of Muslim women's agency, freedom, independency, and identity. Less stereotyping of Muslim women by mainstream media would help covered women experience less bullying and hatred.
---------------
We are looking for information, opinions, and in-depth analysis from experts or scholars in a variety of fields. We choose articles based on facts or opinions about general news, as well as quality analysis and commentary about Indonesia or international events. Send your piece to [email protected]
Disclaimer: The opinions expressed in this article are those of the author and do not reflect the official stance of The Jakarta Post.
Topics :
Join the discussions