Involving villagers improve trust, development
Jakarta |

Thu, November 2, 2017

| 04:16 pm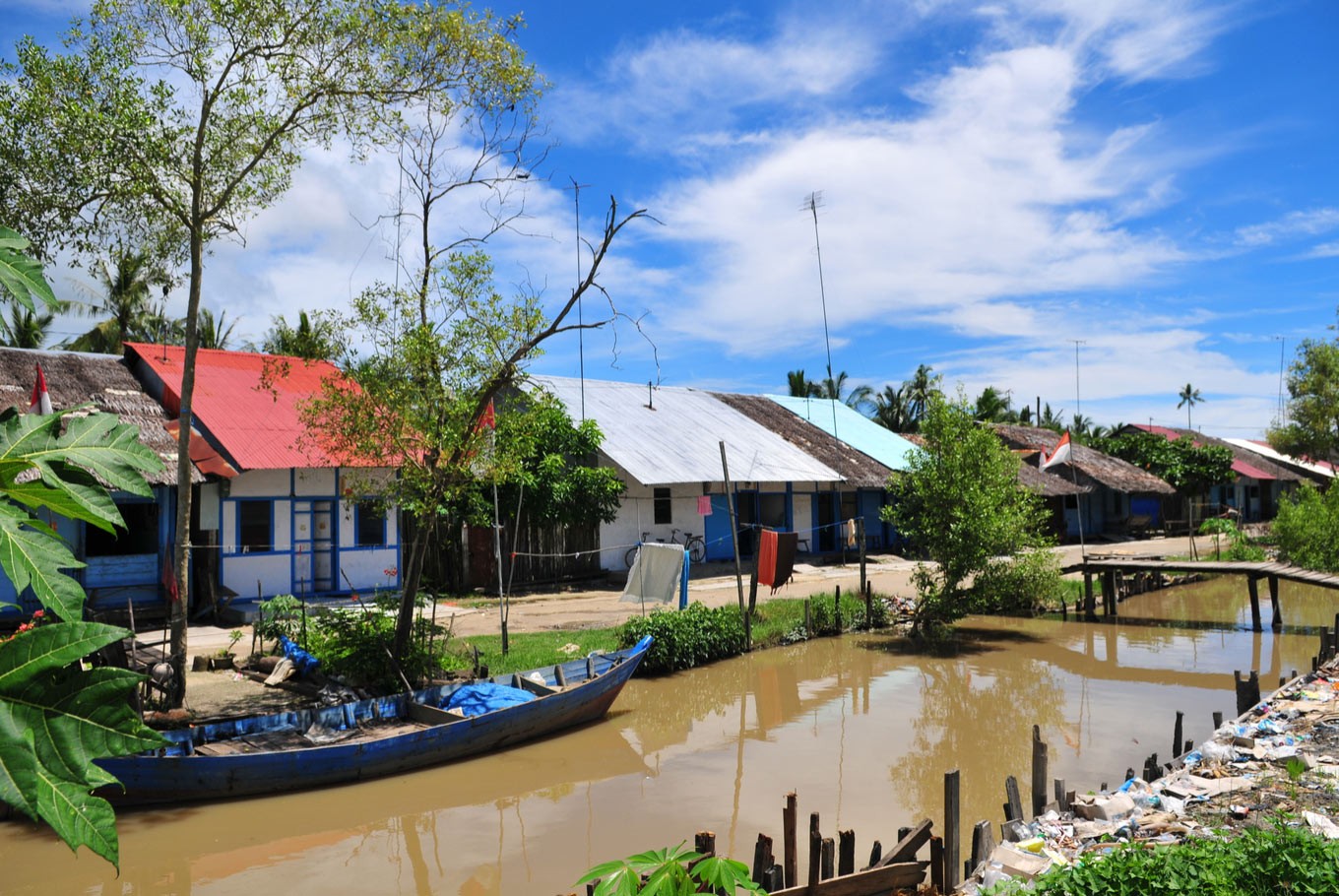 A village in Sambas, West Kalimantan. (Shutterstock/File)
A village head in Tebo regency, Jambi, was surprised. "How can there still be people without latrines?" The remark reflected a gap between the elite involved in the village development with the residents in the regency, where sanitation facilities are still in dire need.
Village development is not only about giving assistance in form of cash to the poor. There is a common difficulty among village officials to distinguish which programs should be included in infrastructure development, governance, village community development and empowerment. Not surprisingly, their development programs are still focused on infrastructure development programs.
In a number of villages in and outside Java, I found that village development programs rarely target marginal groups. According to research by the Institute of Education Development, Social, Religious and Cultural Studies (Infest) Yogyakarta, improving public services has not been a priority of development programs in villages.
In December 2014, the law on villages was passed. However, efforts and innovations needed by citizens, especially to access public services and decision making at the village level are still lacking.
Accessing public services are still understood merely to serve matters related to administration at the village level -- leading not only to the obvious lack of adequate public services but also community participation in village development.
Community participation is crucial to improve public services. Public involvement can be done at every stage, from policy formulation, preparation of service standards, monitoring and evaluation, public service delivery, and awards.
One approach is by conducting public satisfaction surveys, which have been proven effective for village administrations to improve their services. Infest Yogyakarta has supported a number of village administrations in shaping their priorities, to include often overlooked community empowerment along with infrastructure development.
Improving public services through community participation increases citizens' trust in the village administration. People also increasingly realized they have the right to be part of their village development, as reflected in several villages in the regencies of Tebo in Jambi, Banjarnegara, Wonosobo, Klaten in Central Java, Takalar in South Sulawesi, Malang in East Java and Musi Banyuasin in South Sumatra.
Many marginalized groups are still neglected from the village development planning process. This fact can also be seen in the documents of the village mid-term development plans (RPJMDesa), working plan of village government (RKPDesa), and village budget (APBDesa). The role of women and other marginalized groups are still mere beneficiaries, rather than active actors in village development in general.
Collaboration between village government and civil society organizations is a main key to community empowerment. Instilling the importance of improving public services in a participatory, transparent and accountable manner requires the support of various parties.
In Gunung Kidul regency in Yogyakarta, initiatives to encourage participation, transparency and accountability have been conducted by the IDEA and Combine Resource Institute (CRI) associations in collaboration with the regental administration. Among CRI's initiatives is an information system development program for local resource management called Lumbung Komunitas (community barn), which is included in the village information system.
Local government support has encouraged villages to open up to various initiatives from civil society groups – depending, however, on the village leadership and capacity. Including village government oversight in improving public services, from planning to implementation and reporting stage.
***
The writer is a gender specialist at The Institute of Education Development, Social, Religious and Cultural Studies (Infest Yogyakarta). The article is based on her research report with Irsyadul Ibad in Indonesian titled "Government response to transparency initiative and accountability driven by civil society groups in Indonesia".
---------------
We are looking for information, opinions, and in-depth analysis from experts or scholars in a variety of fields. We choose articles based on facts or opinions about general news, as well as quality analysis and commentary about Indonesia or international events. Send your piece to [email protected]
Disclaimer: The opinions expressed in this article are those of the author and do not reflect the official stance of The Jakarta Post.
Topics :
Join the discussions