EDITORIAL: Indonesia-Korea partnership
EDITORIAL

The Jakarta Post
Jakarta |

Thu, November 9, 2017

| 08:05 am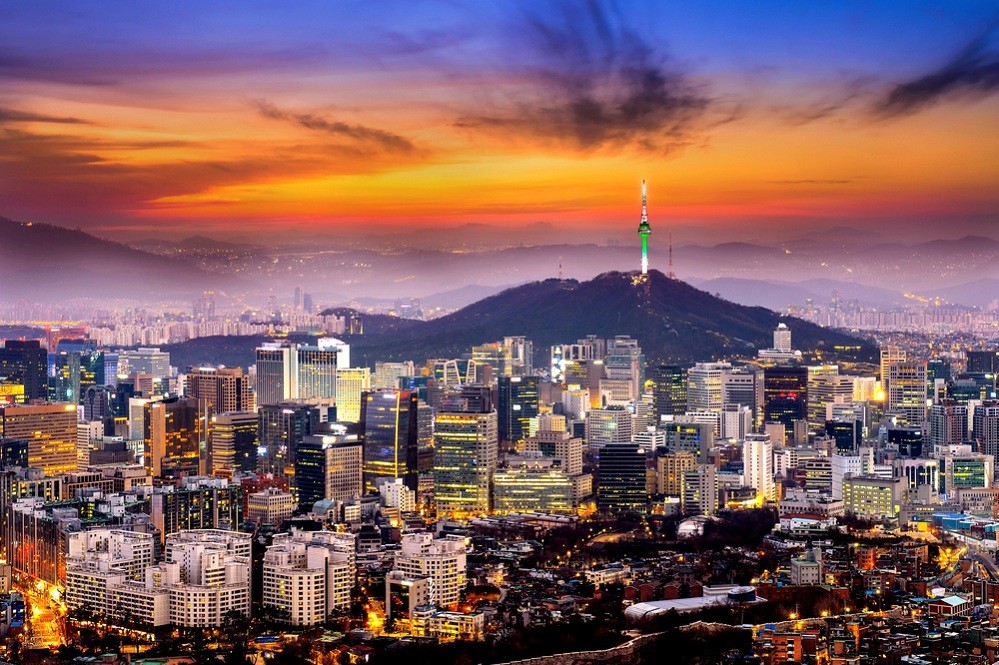 View of downtown cityscape and Seoul tower in Seoul, South Korea. (Shutterstock/File)
Shared economic interests have been the foundation of rapidly expanding Indonesia-South Korean ties, even before the two countries established diplomatic relations in 1973. Since the mid-1960s when entry visas to Indonesia still had to be processed in Tokyo, many Korean businesspeople, with the full support of their government, visited Indonesia to explore potential opportunities.
Hence, economic cooperation programs are predictably at the top of the agenda for the summit between President Joko "Jokowi" Widodo and President Moon Jae-in. The Korean President is currently on an official visit to the country, the first he has made to the ASEAN region since his inauguration in May.
Korean companies, with the full support of the Korean government, initially did business with Indonesia as a major source of raw materials such as timber, rubber and rattan for feeding their burgeoning manufacturing sector.
But the depth and breadth of the economic relationship between the two countries has been expanding steadily since the early 1970s from extractive industries, such as logging and mining, into labor-intensive, footloose manufacturing industries, such as garments, footware and electronics, and most recently the automotive, steel, petrochemical and energy sectors.
The pace of the two countries' economic cooperation accelerated further after the Indonesian-Korean strategic partnership agreement was signed by then president Susilo Bambang Yudhoyono and president Roh Moo-hyun in December 2006.
There are two main factors behind the high-paced development of this economic partnership.
One is the broad complementarity of the two economies. Korea, already a developed country with very few natural resources, a population of 51.5 million and a per capita income of US$28,000, needs natural resource commodities and a market for its manufacturing industry. Two, Indonesia, with its wealth in natural resources, a population of over 260 million, but a per capita income of merely $3,600, badly needs Korean capital, technology and expertise to develop its economy.
On this visit, President Moon is accompanied by a large business delegation that is eyeing local business opportunities. In another reflection of the Korea, Inc. spirit, the Korean government has set up a business-facilitation center in Jakarta to help its small and medium-scale companies do business here. It is no wonder that South Korea is the third-largest foreign investor in Indonesia and is poised to become one of its top five biggest trading partners.
Bank Indonesia and the Bank of Korea also concluded in 2013 a bilateral currency swap arrangement on a $10 billion swap line to boost bilateral trade and to strengthen financial cooperation.
Going forward in advancing the strategic partnership, Indonesia should see to it that institutional capacity building should be an integral part of the cooperation, covering training and internships. Indonesia can also learn a lot from Korea, particularly in advanced technology industries and developing new entrepreneurs and logistics systems to cope with the international value-added chain.
Topics :
Join the discussions