EDITORIAL: The truth about tobacco
EDITORIAL

The Jakarta Post
Jakarta |

Wed, November 29, 2017

| 08:08 am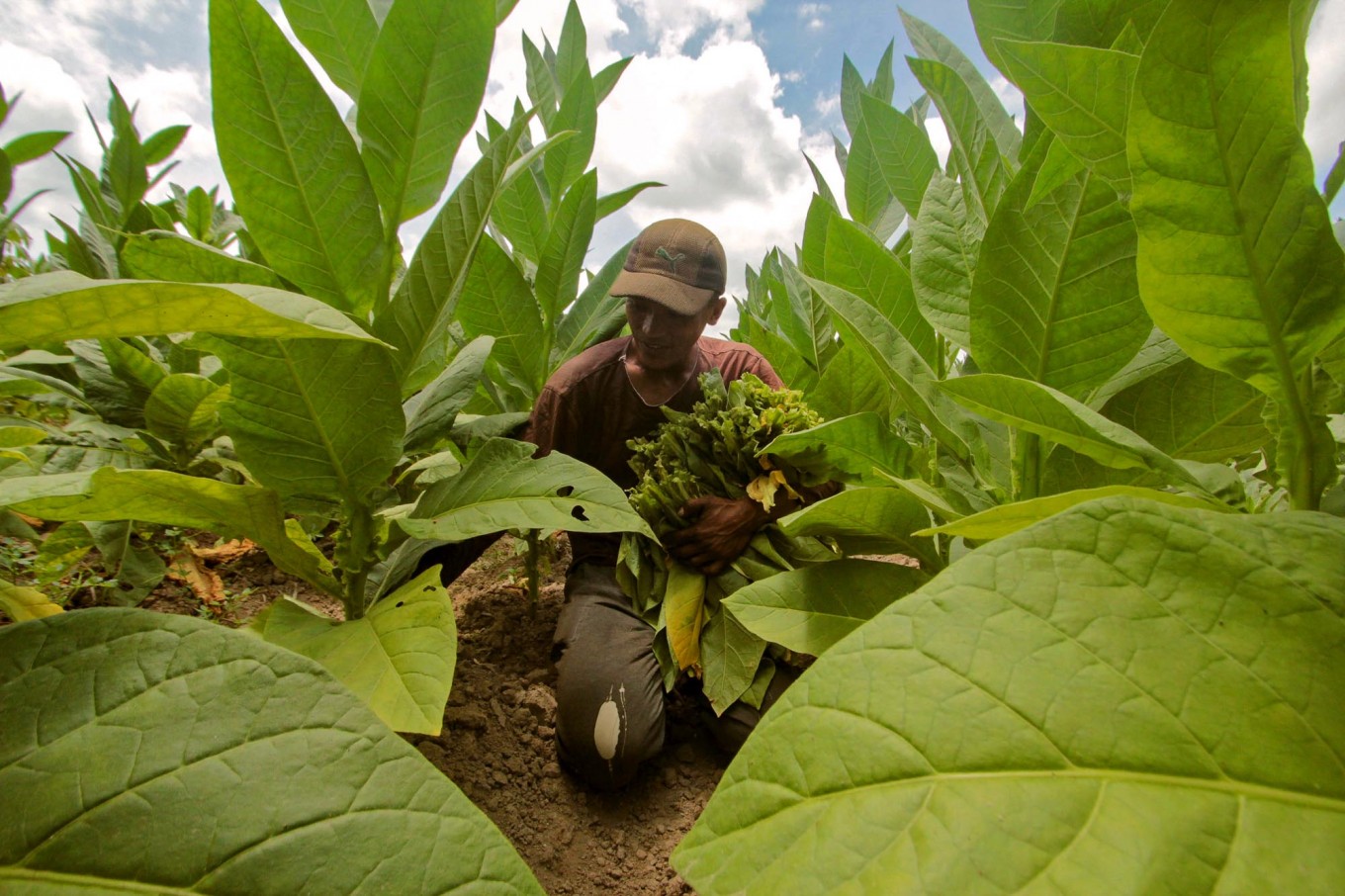 A worker picks tobacco leaves. (JP/Aditya Sagita)
"Cigarette companies intentionally designed cigarettes with enough nicotine to create and sustain addiction." This message is featured in the historic advertisements run this weekend by major United States media outlets. The ad is paid for by major tobacco business group Philip Morris USA. Television spots featuring this and similar messages will run for a year.
Another "corrective statement" in these advertisements reads, "All cigarettes cause cancer, lung disease, heart attacks and premature death — lights, low tar, ultra lights and naturals." Another message reads, "Cigarette companies control the impact and delivery of nicotine in many ways, including designing filters and selecting cigarette paper to maximize the ingestion of nicotine [ .... ], and controlling the physical and chemical make-up of the tobacco blend."
The admissions follow the landmark 2006 ruling by a US Federal Court that found that cigarette makers deliberately misled the public about the dangers of smoking. In 1999 the Department of Justice charged tobacco companies for conspiring to conceal the health risks and addictiveness of cigarettes, under the US Racketeer Influenced Corrupt Organizations Act.
Appeals by tobacco firms successfully delayed compliance with the court order to issue the confessions for over a decade — to a time when much of the younger generation targeted by cigarette marketers will fail to hear the messages, glued as they are to digital newsfeeds.
Indonesia must make the most of this opportunity despite speculation over the likely effectiveness of the plain text-based "corrective statements" — which contrast starkly to our daily dose of action-packed and glamorous cigarette commercials featuring young men and women.
Controversy is brewing over reports that the Healthcare and Social Security Agency (BPJS Kesehatan) was mulling a "cost-sharing" scheme for higher income patients with "catastrophic illnesses" — which have taken up almost 30 percent of BPJS funds so far.
Topping the list of such diseases are hypertension, diabetes mellitus, coronary heart disease and chronic kidney failure . Smoking and a lack of exercise are among the factors blamed for the prevalence of these diseases.
Failure to cut the frequency of these diseases on a national scale will likely worsen the deficit of the national health insurance (JKN) program, which this year reached Rp 9 trillion (US$673.75 million). Further, smokers reach 76 percent of males alone, while some 200,000 citizens die annually of tobacco-related diseases.
On Monday, a regional watchdog of the global Framework Convention on Tobacco Control reported that compliance among Southeast Asian signatories is low.
However, failure to sign on will increasingly convince the world that Indonesia under President Joko "Jokowi" Widodo's leadership intends to continue its dependence on tobacco as a leading source of revenue — while cigarette packets cost little over US$1 and giant billboards emblazoned with attractive cigarette advertisements continue to be found even near elementary schools.
Join the discussions