Indonesian tech brands: Protect yourself abroad!
Seth Hays

Chief representative at the International Trademark Association (INTA)'s Asia-Pacific office
Singapore |

Thu, March 8, 2018

| 04:04 pm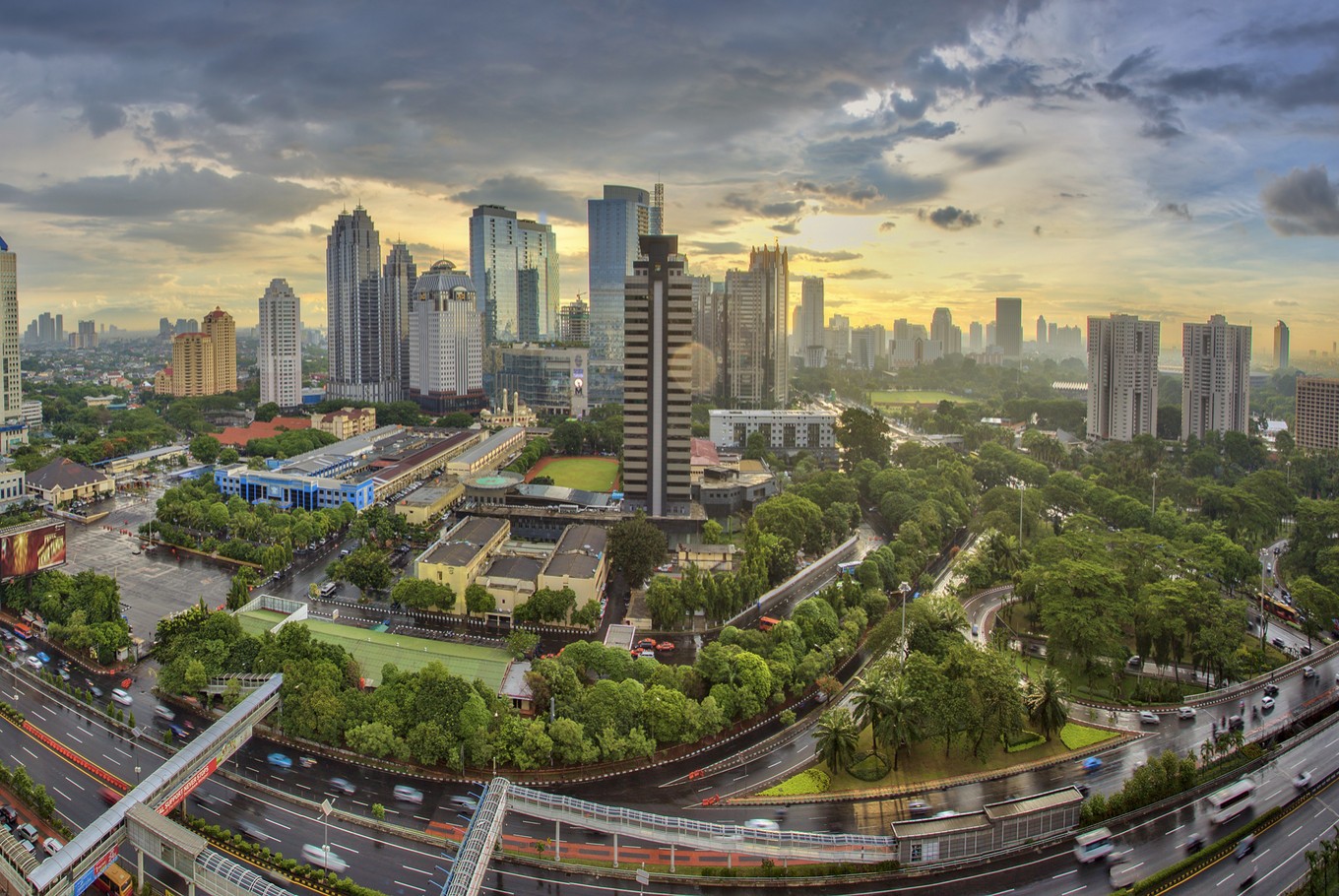 A view of Jakarta city. The number of Indonesian tech "unicorns" is growing and the start-up scene in Jakarta is fast becoming the region's hottest. (Shutterstock/File)
The number of Indonesian tech "unicorns" is growing and the start-up scene in Jakarta is fast becoming the region's hottest. But if Indonesian companies want to reap further gains from this innovative industry -- they need to think internationally, and protect their brands abroad. After all, the internet has no borders and e-commerce is bringing faster, more international trade.
Fortunately, Indonesia recently joined an international treaty that will make protecting Indonesian brands easier. But foresight and proactive thinking is needed to prevent troubles in the future.
The basis for protecting a brand, such as a name or logo, is through a trademark filing with the intellectual property office. This trademark filing allows a company to stop others from using or abusing their brands. But trademarks filed in Indonesia will only protect a company inside Indonesia, leaving most of Indonesia's youngest and hottest brands susceptible to abuse abroad.
Last year, Indonesia became the 100th member of an international treaty called the "Madrid Protocol." This treaty, managed by the U.N.'s World Intellectual Property Organization (WIPO), allows companies to take advantage of a quick, efficient and, most importantly, cost effective means to register trademarks outside their home country.
The Indonesian government is training officials at the Directorate General of Intellectual Property Rights (DGIPR) on how to operate this system and is working with international partners to gather best practices and lessons learned. For example, on Feb. 28, the DGIPR and the International Trademark Association (INTA), conducted a training on the Madrid system for government employees with experts from around the globe.
If asked on the street what the world's most recognizable tech brand is, many people will point to the sleek Apple logo. This symbol lets consumers know immediately what to expect when buying an Apple branded product, from practical considerations such as quality, to emotional and aesthetic considerations. That brand is probably the most valuable asset in all of Silicon Valley or at least Cupertino. It draws in consumers year after year to buy new products, and is the siren call for many young, talented employees, who churn out innovation after innovation.
So, when talking about the future of tech companies in Indonesia – brands need to be part of the conversation.
For the Indonesian economy, brands play an even bigger role. Research conducted by INTA last year shows that Indonesia's trademark-intensive industries, defined as industries that file more trademarks than average, contribute to 21 percent of GDP, 27 percent of exports and 26 percent of employment. Indonesia has room to grow by focusing more resources on brands.
While the new and up-coming tech "unicorns" expand market share within Indonesia, and consolidate this large and dynamic market, they should not ignore the prospect of markets in ASEAN neighbor countries, and further afield such as China and India. Indeed, even the US and Europe should be in the sights of ambitious Indonesian companies. Why not?
But, as many companies find out, trademark squatters have gotten there first, stolen their brand, and are waiting for a big payout when the time comes for these companies to enter foreign markets.
A little foresight goes a long way, and with the new tools coming to Indonesian companies through the Madrid Protocol trademark filing system, truly "an ounce of prevention is worth a pound of cure."
***
The writer is chief representative at the International Trademark Association (INTA)'s Asia-Pacific office.
---------------
We are looking for information, opinions, and in-depth analysis from experts or scholars in a variety of fields. We choose articles based on facts or opinions about general news, as well as quality analysis and commentary about Indonesia or international events. Send your piece to [email protected]
Disclaimer: The opinions expressed in this article are those of the author and do not reflect the official stance of The Jakarta Post.
Join the discussions