How structural reforms impact growth
Jakarta |

Mon, April 9, 2018

| 11:31 am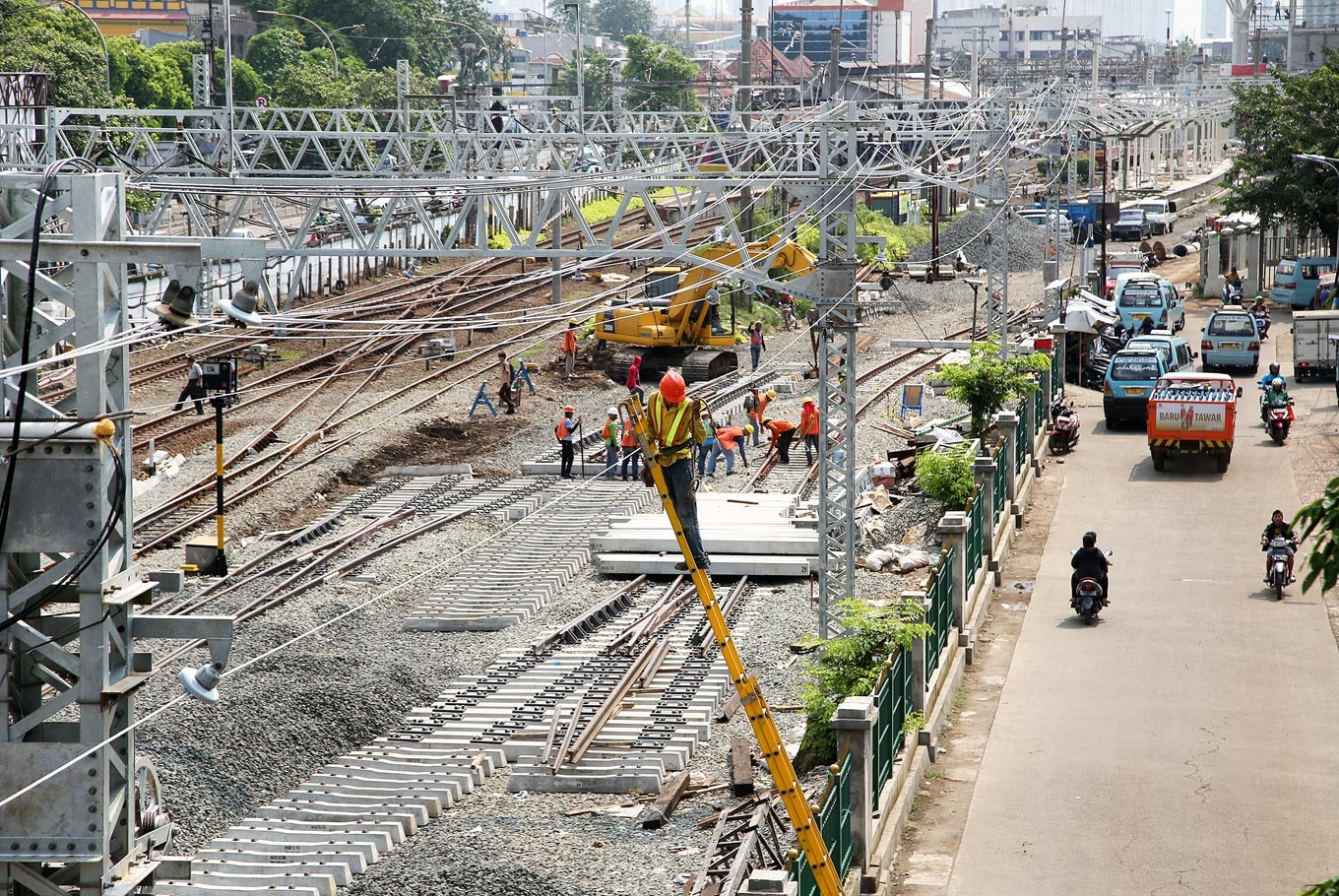 Power up: A worker checks one of the overhead lines running along the railway at Jatinegara Train Station in East Jakarta on Wednesday. A new cable was installed to boost the tracks' power capacity. (JP/P.J. Leo)
PREMIUM Although economic growth notched up above 5 percent in 2017, many people are still unsatisfied. The exact growth rate of 5.07 percent is below the target of 5.2 percent specified in the revised 2017 state budget (APBN-P).

The International Monetary Fund (IMF) in its 2017 report on the Article IV consultation with Indonesia estimates the output gap at 0.5 percent of GDP. That m...
Disclaimer: The opinions expressed in this article are those of the author and do not reflect the official stance of The Jakarta Post.
You might also like :
Comments