'Fifth estate' journalism may help corruption problem
Jakarta |

Thu, May 17, 2018

| 01:48 pm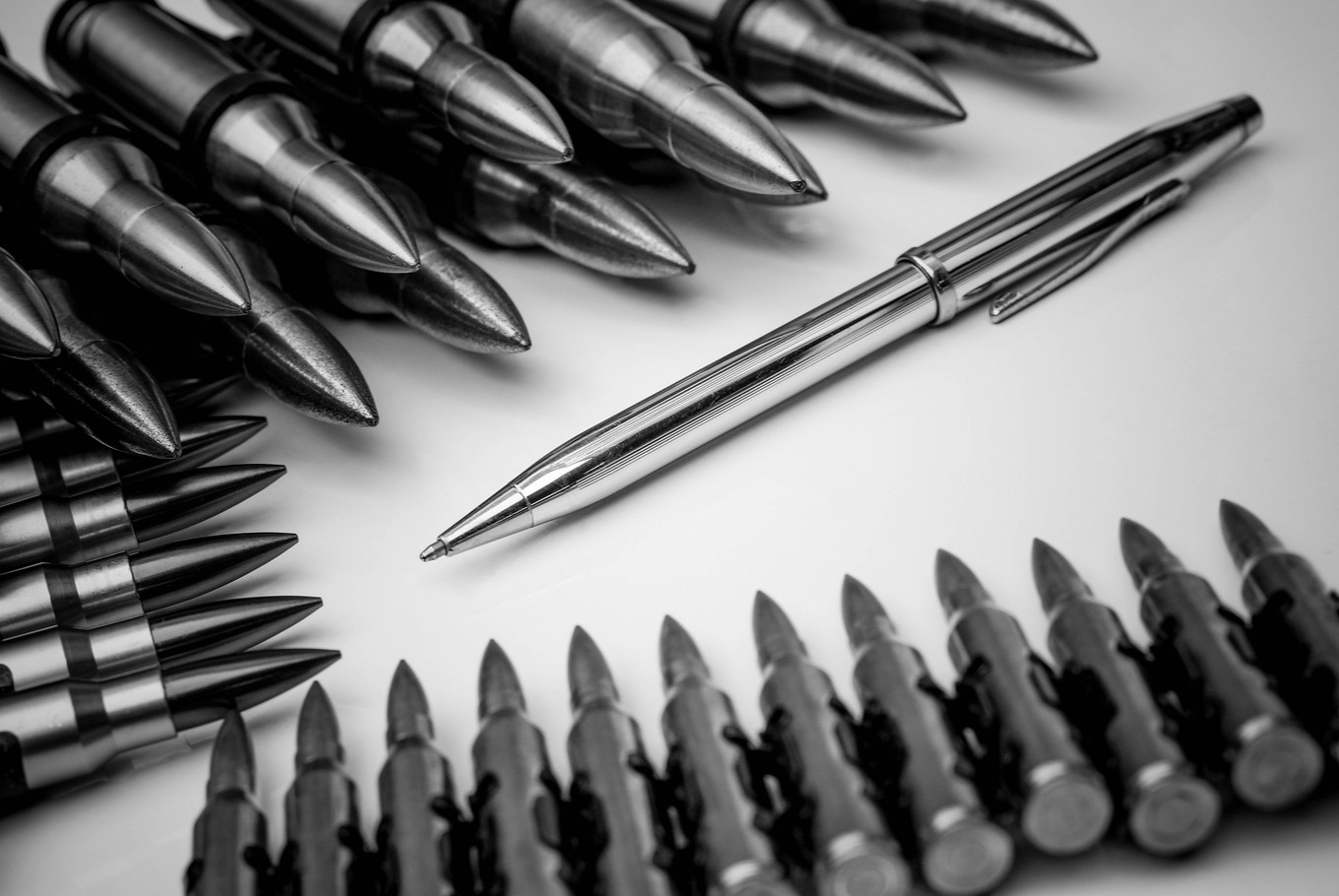 A recent report by the Committee to Protect Journalists shows a very convincing relationship between press freedom and corruption in a country. It revealed that 368 journalists died while pursuing stories since 2012. (Shutterstock/File)
Among countries with the least corruption, Nordic countries have always been a Mecca for inspiration. Denmark has taken the top spot in Transparency International's Corruption Perception Index (CPI) for the last five years, only sliding into second position behind New Zealand last year, but still scoring an impressive 88 of 100 points.
Studies from international organizations such as Freedom House and independent media show Denmark's clean government can be primarily attributed to the high level of trust in its society, its welfare programs that drastically reduce inequality, extremely effective code of conduct for civil servants, open government, and its high level of press freedom.
This is what we should take note of. Journalism, specifically the spirit for uncovering the truth, which might mean misconduct, might just be the key avenue in Indonesia's ongoing fight against the cancer that is corruption.
The media plays a paramount role in highlighting corruption, particularly through providing citizens with data and information that empowers them. An independent media is a pillar of democracy and an essential cornerstone of good governance. It can effectively become a public monitoring system on the abuse of power and bribery.
A recent report by the Committee to Protect Journalists shows a very convincing relationship between press freedom and corruption in a country. It revealed that 368 journalists died while pursuing stories since 2012. What's shocking is that 96 percent of those deaths occurred in countries with corrupt public sectors, where CPI scores were below 45. Correlation might not always lead to causation, but this clearly indicates an atmosphere of governmental accountability that stems from public trust and oversight.
So how does Denmark fare in this aspect? The country has a tradition of performing impressively on the Press Freedom Index, a list formulated by the global NGO Reporters Without Borders (RSF). For two years running Denmark has ranked fourth on the index, only falling behind the other Nordic countries. It has a law that does very well in respecting freedom of speech and press, and its Danish Press Council does a considerably effective job in regulating the media. Both these factors amongst many others contribute to a very transparent government and public service.
In contrast, freedom of press in Indonesia has been very troubling. On the same Freedom of Press Index, the country ranks a heartbreaking 124th place, despite improving six spots from last year. Concerns still persist regarding the use of criminal defamation laws and limitations of the Information and Electronic Transactions (ITE) Law on freedom of expression on the internet.
Some journalists even practice self-censorship to avoid potential prosecutions under the libel laws, sometimes during reportage of corruption scandals. The powerful and politically connected media owners often subjectively affect the tone of coverage; as was clearly observable during the 2014 presidential election campaigns.
Another roadblock that the press encounters in combating corruption, is of course lack of access to rural areas and the fact that corrupt practices are often embedded in institutional practices and everyday lives, thus perceived by society to be common and incontestable. Talk to any Indonesian and they will convey the general consensus of how corruption is rife in schools, hospitals, public administration institutions, and even in the police. It is impossible to flush out all these practices if the duty solely rests on the media alone.
That is why society should be continuously empowered to participate in the crusade for good governance. Various platforms and modes of direct content publishing have emerged to the extent that you don't even have to compose a comprehensive piece of writing. Simply posting a tweet thread or a short video that exposes corrupt practices is extremely effective in bringing injustice to light. This "fifth estate" of informal journalism or citizen journalism can be a crucial front.
But does it actually work? Past trends in China indicate a wholehearted "yes". Citizens ranging from bloggers to even students have experienced a craze in posting proofs of scandals through China's Twitter-like SinaWeibo. Politicians and public officials have fallen one by one like flies for cases including bribery and mishandling of money.
Another instance, a local one, that has been heavily cited by organizations and corruption watchdogs was the infamous corruption case that riddled a senior high school in Surakarta, Central Java. The Student Body singlehandedly exposed a corruption scandal committed by the principal and some teachers, by analyzing and examining accounting reports of fictional constructions of school facilities and working with the media to bring them to justice.
Although the notion of the people being able to stand and speak up against corrupt practices is a beautiful one, obstacles do exist. The general enthusiasm in combating corruption is very gloomy in Indonesia, as citizens have come to terms with the reality that there is nothing they can do; accepting corruption as a way of life.
To overcome this, society must be equipped with the will and the resources. There must be a coordinated effort to raise awareness and incorporate a good governance mentality starting from government institutions to the grassroots as well as student organizations. Organizations such as Transparency International have even provided an "Anti-Corruption Toolkit for Young Activists", a detailed document containing doable yet effective practices in exposing corruption around us.
Once fully equipped, citizens can better engage in investigative journalism through "fifth estate" platforms as an immense force in the collective fight to combat corruption.
***
The writer regularly contributes to the Medium online platform about topics such as education, human rights, and civil liberty. Check out his YouTube channel here.
Disclaimer: The opinions expressed in this article are those of the author and do not reflect the official stance of The Jakarta Post.
Topics :
Join the discussions