Costs of Trump-Kim summit

Canberra |

Fri, June 29, 2018

| 01:36 pm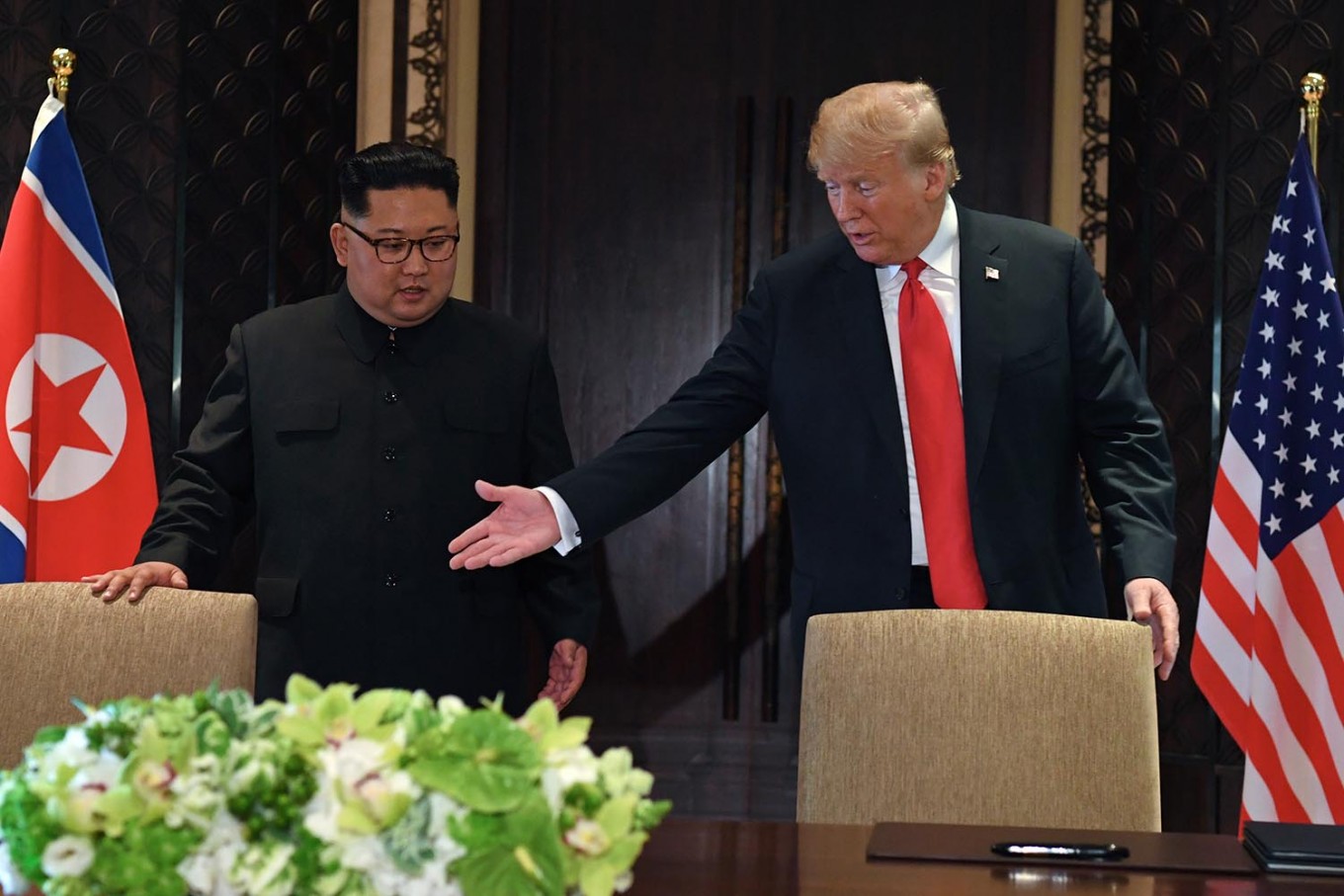 US President Donald Trump (R) gestures as he and North Korea's leader Kim Jong Un arrive for a signing ceremony during their historic US-North Korea summit, at the Capella Hotel on Sentosa island in Singapore on June 12, 2018. Donald Trump and Kim Jong Un became on June 12 the first sitting US and North Korean leaders to meet, shake hands and negotiate to end a decades-old nuclear stand-off. (AFP/Saul Loeb)
PREMIUM Much has been said about the summit between United States President Donald Trump and North Korean supreme leader Kim Jong-un in the weeks after it took place in mid-June. Considering last year's warlike rhetoric, the summit has created a semblance of peace in the region.

The four-hour summit resulted in a four-point joint statement, whose critics argue was far too bland,...
Disclaimer: The opinions expressed in this article are those of the author and do not reflect the official stance of The Jakarta Post.
Topics :
You might also like :
Comments