Cambodian elections, litmus test for vibrant democracy

Jakarta |

Thu, July 12, 2018

| 01:29 pm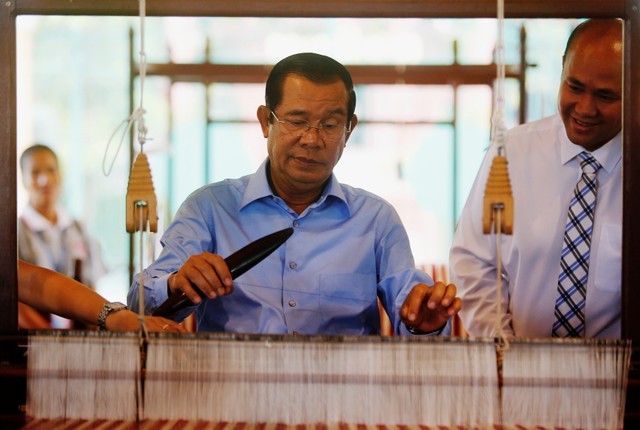 Cambodia's Prime Minister Hun Sen (C) weaves a krama, a cotton scarf, during a campaign to break the world record for longest cotton scarf weaved, by reaching a length of 1000 metres, in Phnom Penh, Cambodia, June 7, 2018. (Reuters/Samrang Pring )
PREMIUM The Cambodian general elections are to be held on July 29 to elect the members of the sixth National Assembly, the Lower House of the country's two parliamentary chambers, with the Senate being the Upper House.

About 8.4 million Cambodians are registered to vote, which is roughly 85 percent of the electorate. According to the National Election Committee (NEC), some 530,0...
Disclaimer: The opinions expressed in this article are those of the author and do not reflect the official stance of The Jakarta Post.
Topics :
You might also like :
Comments