Skill gap in construction
Editorial Board

The Jakarta Post
Jakarta |

Thu, July 26, 2018

| 08:18 am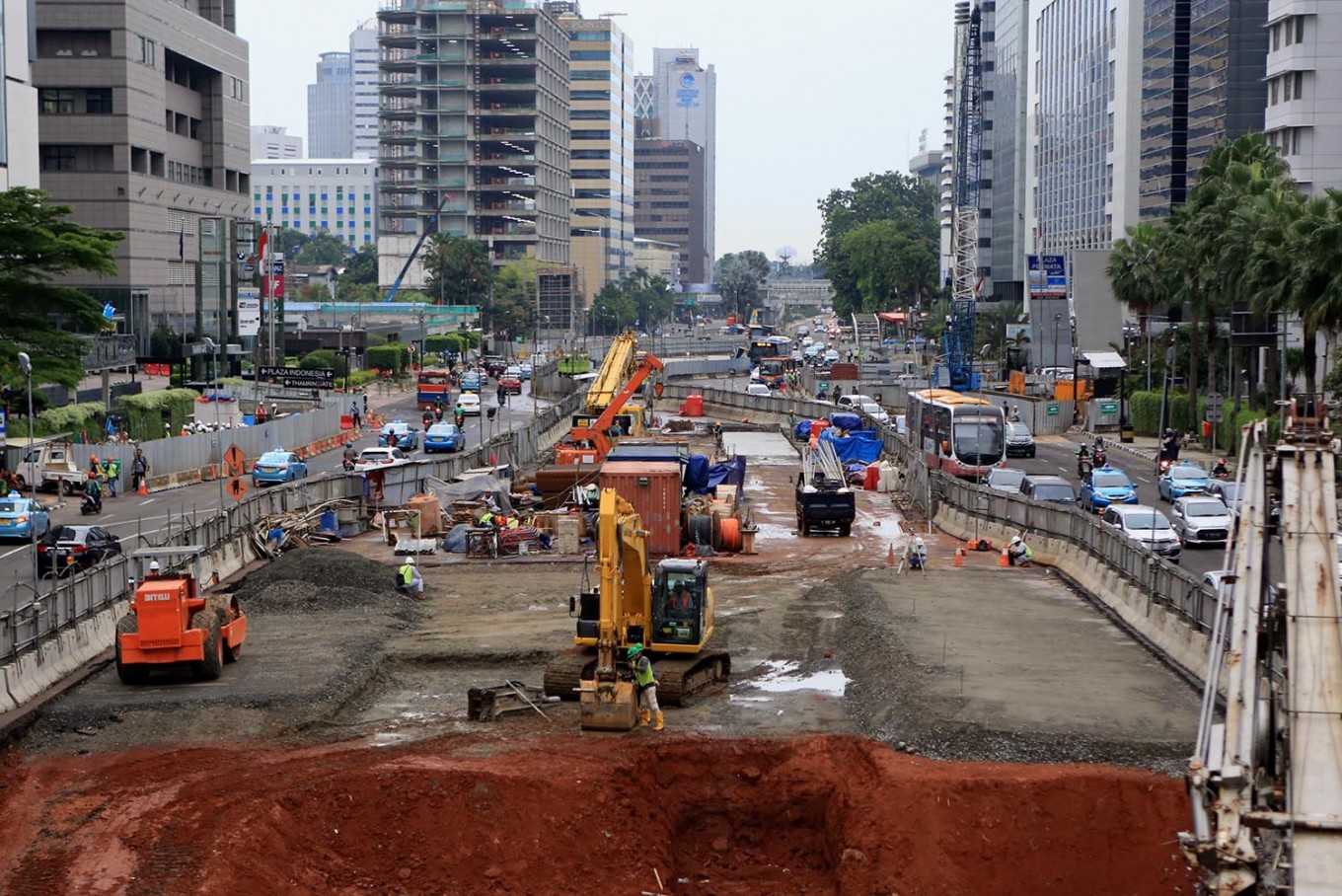 Central Statistics Agency recorded 8.13 million construction workers, but only about 7 percent or 581,000 of them were properly certified. (JP/Seto Wardhana)
The acute lack of local worker participation in project construction has been the biggest criticism of the boom in Chinese investment and construction services in Indonesia over the past three years. Chinese investors and building contractors have been accused of preferring to bring in their own workers from China rather than hire local workers.

But the controversy was straightened out and the issue was clarified at a seminar here last week, whereby the Public Works and Housing Ministry, the regulatory body of the construction industry, raised great concern over the acute lack of competent construction workers.

The ministry's construction director general, Syarif Burhanuddin, said the Central Statistics Agency recorded 8.13 million construction workers, but only about 7 percent or 581,000 of them were properly certified. This big skill deficit could cause accidents and, yet more worrisome, could also affect the quality and operational life time of physical infrastructure.

Even the ministry, the only authority mandated by the 2017 Construction Law to license builders and certify engineers and construction workers, conceded it was inadequately prepared to handle the construction boom since early 2015, after President Joko "Jokowi" Widodo more than tripled budget funding for infrastructure development.

Chinese companies have won many construction projects partly as a result of the strong support of low-interest loans from Chinese banks, but they have often found it extremely difficult to meet their labor needs because of the lack of competent local workers, especially for construction work in remote areas. Hence, they have often been forced to bring in workers from China to maintain quality work and to meet the tight construction schedules.

It is indeed commercially insensible for investors or contractors to bring in foreign workers, for which the costs could be four times as high as for locals if they can meet their labor needs within the country.

Moreover, as we have been wooing more foreign direct investment and accelerating the development of big infrastructure that requires sophisticated construction services, this means big demand for engineers, supervisors , mid-level managers and construction workers, including those from overseas. But their number will remain negligible compared to Indonesia's workforce of about 120 million, and most of the foreign workers will leave after the completion of the projects.

Since the high pace of infrastructure development will likely continue at least for the next five years to fill the big infrastructure gap, the ministry needs to accelerate its certification program for construction workers in cooperation with construction companies.

Moreover, the education ministry should support the certification program by expanding training for construction workers. Well-resourced and well-targeted vocational training would be a better long-term investment to help construction workers get competence certificates, which would also enable them to benefit from the ASEAN policy on the free flow of skilled workers.
Topics :
Join the discussions