Contagion and politics
Editorial Board

The Jakarta Post
Jakarta |

Wed, August 15, 2018

| 08:33 am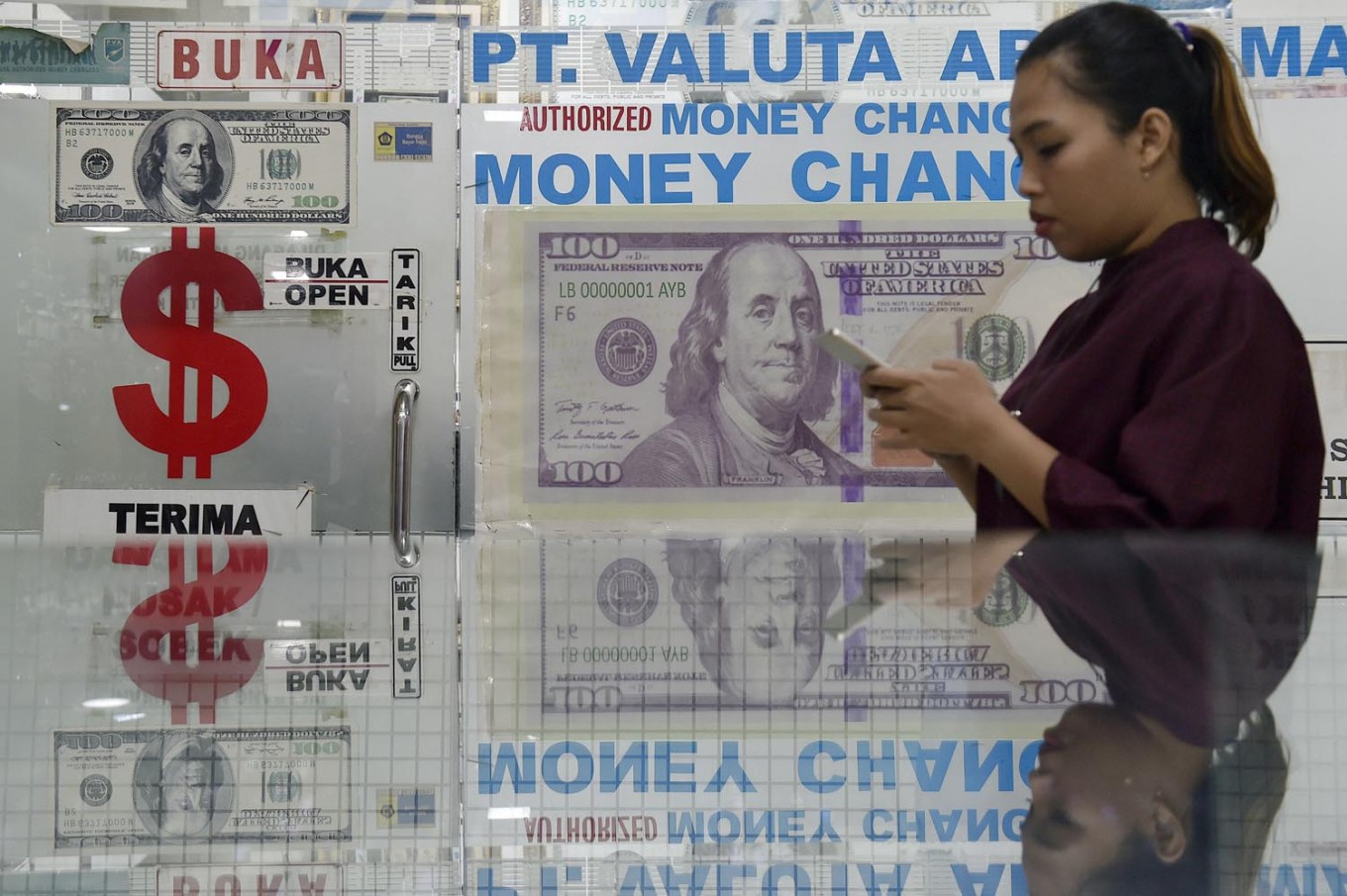 A woman waits in line at a money changer in Jakarta on Feb. 28. (Antara/Puspa Perwitasari)
The latest decline in the rupiah exchange rate had nothing to do with Friday's announcement of the presidential candidate pairs contesting the April 17, 2019 election, but was triggered mostly by the contagious effect of the Turkish lira's plunge.

That the rupiah depreciation was deeper than most currencies of emerging economies was caused by the second-quarter increase in Indonesia's current account deficit to US$8 billion, or 3 percent of gross domestic product (GDP).

In contrast, businesspeople and investors, being pragmatic folk, appear content with the incumbent's choice of Ma'ruf Amin, a senior Muslim cleric, as his running mate. Since Ma'ruf will contribute greatly to strengthening President Joko "Jokowi" Widodo's Islamic credentials — and thereby minimize the dreaded identity and sectarian politics during the long campaign period from late September to April 13 — the presidential campaigns will most likely center on economic issues.

Fortunately, the President's economic track record is not bad at all. True, the government will most likely fail to achieve its 2019 economic growth target of 7 percent, as Jokowi had promised during his 2014 campaign. But against the backdrop of global economic uncertainty, Indonesia's average 5 percent growth over the past three years is still one of the highest in Asia after China and India. Furthermore, the accelerated pace of infrastructure development and the poverty rate's historic decline from 10.64 percent a year earlier to single digit (9.8 percent) as of March have been praised both nationally and internationally.

The opposition may attack the steep rise in the nominal amount of government debt, but the indebtedness is only around 30 percent of GDP, well below the legal ceiling of 60 percent, and the fiscal deficit is hovering slightly below the legal threshold of 3 percent.

On the positive side, the economy would likely get a boost from spending during the nearly 200 days of the campaign period.

We think the biggest downsides to the economy in the short term remain the pressures on the rupiah from the United States Federal Reserve's money tightening policy and worsening balance of payments amid the bleak outlook on exports, a new round of steep hikes in the oil price and campaign rhetoric against foreign investors.

The above 4 percentage points in real rate differences between Indonesia and the US should now be adequate to curb sudden, massive capital outflows for the rest of the year — as long as the government checks inflation at below 4 percent and the central bank continues to be ready with timely market intervention measures.

The posture the President takes in the proposed 2019 budget he will unveil on Thursday to the House of Representatives will also influence market sentiment on the rupiah. The market will respond positively if the spending plan is realistic and refrains from being inordinately populist, loaded with political goodies in view of the coming election year.
Join the discussions