The war on hoaxes
Editorial Board

The Jakarta Post
Jakarta |

Tue, October 9, 2018

| 08:13 am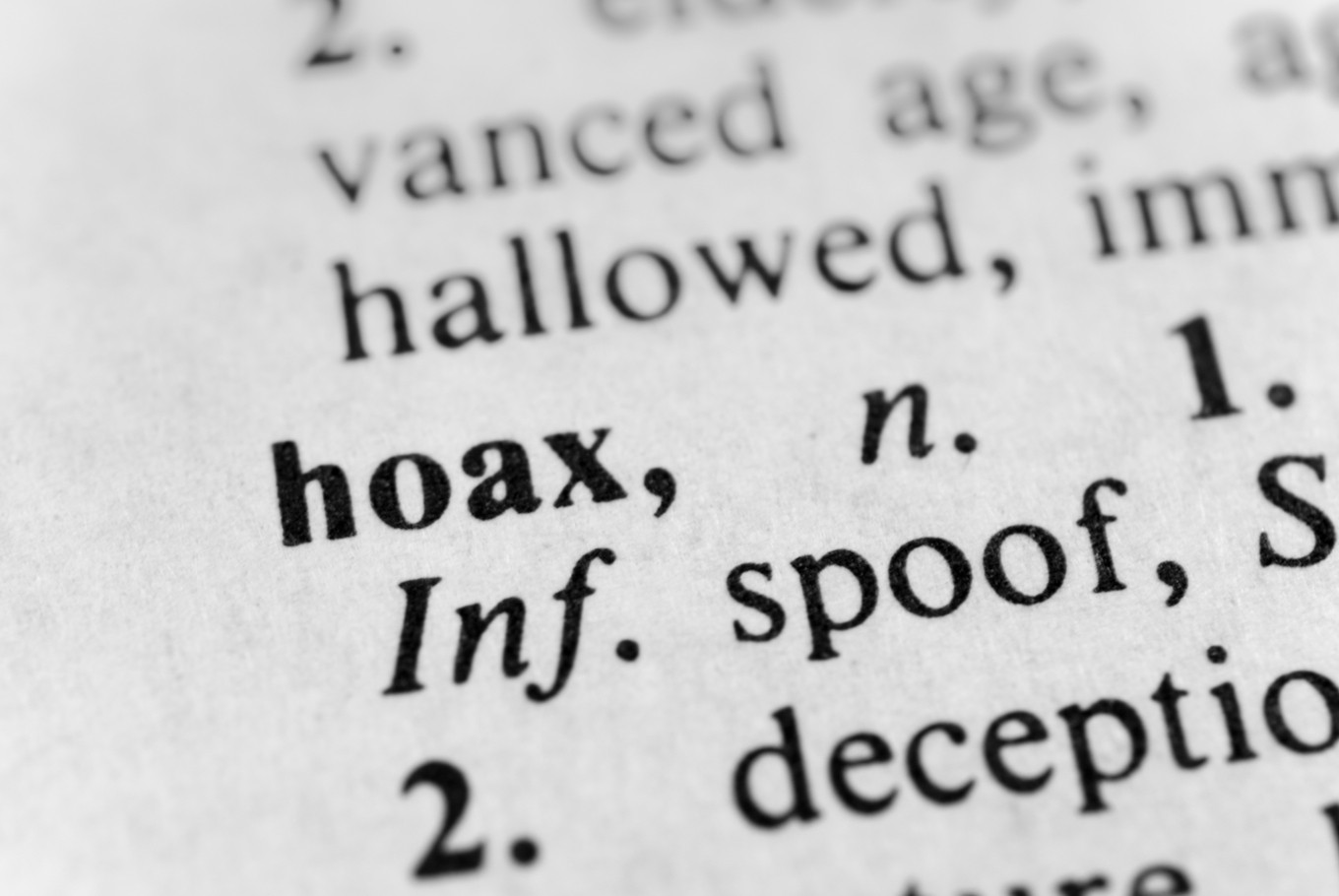 Hoax. (Shutterstock/File)
Last week, the nation's focus on handling the devastating impacts of the earthquake and tsunami in Central Sulawesi was briefly distracted by unnecessary hubbub resulting from a hoax that has now put a theater actor-cum-government critic behind bars.

The police, without much fanfare compared with the deafening reactions condemning the state's silence on the reported violence, were quick to discover facts that forced 69-year-old Ratna Sarumpaet to confess her lies — and apologize. The police arrested Ratna on Thursday evening as she was boarding a flight to Santiago, Chile, for an international women playwrights conference.

Perhaps fairly, accusations were raised that the police were unusual in their quick response just because Ratna was a member of the campaign team for presidential candidate Prabowo Subianto, the single challenger to the incumbent President Joko "Jokowi" Widodo in next year's presidential race. Nevertheless, the case has sent an alarming message about this nation's vulnerability to hoaxes.

Prabowo, his team and followers, who had acted in defense of Ratna when the fake news spread, have claimed to be victims of a hoax. But if highly educated people like them are easy prey to a falsehood, then we can imagine what would happen to millions of others.

Social cohesion, billed as the characteristic of Indonesia, was in danger thanks in part to the spread of lies through mainstream and social media platforms ahead of the 2014 presidential election and the regional elections held afterward. We have seen that the trick is far from dying down given the continuing hostility between the warring camps in the virtual world, with the help of their cyber armies and buzzers.

Both presidential candidates contesting the 2019 race share a common interest in giving no room for hoaxes, they said; but the realization of their pledge remains to be seen. In this era of non-stop information flow, a contender could win office not because of his or her track record, but the ability to discredit rival candidates, including through lies. Progress of information technology has made the job easier, not to mention the electorate who lack internet literacy.

The Ratna case is a blessing in disguise that reminds us as a nation to build a defense mechanism against hoaxes. We cannot solely rely on the police through their enforcement of the laws, aimed to create a deterrent effect, as fake news will be produced and reproduced even after the elections are over until we believe it as truth.

It will take time to improve internet literacy, particularly in a society where critical thinking is alien and the result is more worthy of credit than process. Worse, as access to internet is no longer a luxury, people are actually segregated based on certain information that they like and this accelerates the spread of fake news.

A grassroots movement in a Yogyakarta neighborhood that keeps children from gadgets and provides them enough time and space to play together, is a simple initiative but it gives us hope we can win the war on hoaxes.
Join the discussions