Asia-Pacific takes stock of ambitious development targets
Armida Salsiah Alisjahbana and Natalia Kanem

-
Bangkok |

Fri, November 30, 2018

| 09:17 am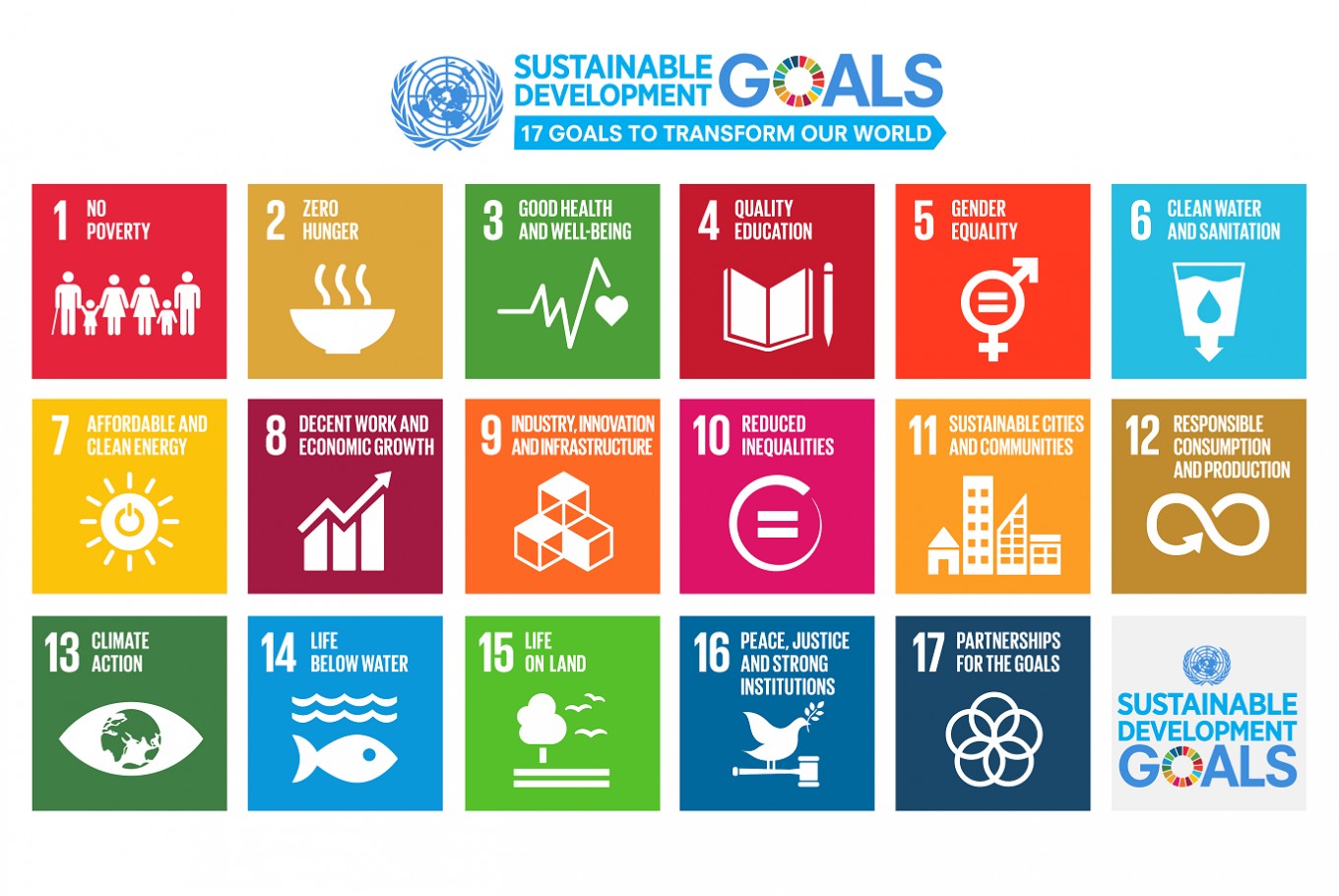 Sustainable Development Goals (United Nations/File)
Ministers and senior policymakers across the Asia and the Pacific are gathered in Bangkok this week to focus on population dynamics at a crucial time for the region. Their goal: to keep people and rights at the heart of the region's push for sustainable development. They will be considering how successful we have been in balancing economic growth with social imperatives, underpinned by rights and choices for all as enshrined in the landmark Program of Action stemming from the 1994 International Conference on Population and Development (ICPD).

In the program, diverse views on population, gender equality, sexual and reproductive health, and sustainable development merged into a remarkable global consensus that placed individual dignity and human rights at the heart of development.

Truly revolutionary at the time, the ICPD remains all the more urgent and relevant a quarter-century later, in this era of the 2030 Agenda for Sustainable Development. Without the ICPD we would not have the Sustainable Development Goals (SDG); indeed they go hand in hand. The ICPD is a dedicated vehicle through which we can — and will — address, achieve and fulfill the SDGs.

How well have we responded to trends such as population ageing and international migration? How successful have we been in ensuring optimal sexual and reproductive health and reproductive rights for all, including the right to choose when or whether to get married, when or whether to have children, and how many? How well have we done in strengthening gender equality and women's empowerment, and upholding the rights of the most vulnerable among us? Where should our efforts be refocused to leave no one behind?

Asia and the Pacific remains the engine of global growth and is at the forefront of the global fight against poverty. It is now home to half the world's middle class. The share of the population living in poverty has dropped considerably although it is still unacceptably high. People are living, longer healthier lives. Rights-based family planning has contributed to considerable economic success and women's empowerment. And we are on track to achieve universal education by 2030.

Yet considerable injustices remain. On its current trajectory, the region will fall short of achieving the 2030 Agenda. In several areas we are heading in altogether the wrong direction. Inequalities within and between countries are widening. Some 1.2 billion people live in poverty of which 400 million live in extreme poverty. Lack of decent job opportunities and access to essential services are perpetuating injustice across generations.

At the United Nations Economic and Social Commission for Asia and the Pacific (ESCAP) and the UN Population Fund (UNFPA), we are keen to shine the spotlight on three key issues where regional commitment is vital.

First, we need to respond to the unprecedented population changes unfolding across the Asia-Pacific. Many countries are facing a rapidly ageing population. The proportion of people above the age of 60 is expected to more than double by 2050. Effectively meeting the needs of an ageing society and ensuring healthy and productive lives must be a priority. This requires a life cycle approach — from pregnancy and childbirth, through adolescence and adulthood, to old age — ensuring that all people are allowed to fulfil their socioeconomic potential, underpinned by individual rights and choices.

Equally, there is a strong case for strengthening Asia-Pacific's response to international migration. Migrants can, when allowed, contribute significantly to development. However, migrants are vulnerable to exploitation and abuse. So, our ambition this week is to build further momentum in support of safe, orderly and regular migration to fully harness its development benefits.

Second, there is clear evidence the region must spend more on social protection, as well as on health care and education. Today, social protection is the preserve of a few, rather than a right for all. As a result, 60 percent of our population risks being trapped in vulnerability or pushed into poverty by sickness, disability, unemployment or old age, often underpinned by gender inequality.

The report "Social Outlook for Asia and the Pacific: Poorly Protected", which ESCAP will publish later this week, sets out why expanding social protection is the most effective means of reducing poverty, strengthening rights and making vulnerable groups less exposed. Many women, migrants, older persons and rural communities would also benefit. Our evidence suggests it could even end extreme poverty in several countries by 2030.

Third, we need to invest in generating disaggregated data to tell us who is being left behind to ensure our response to population dynamics is targeted and credible. Availability of data on social and demographic issues lag far behind anything related to the economy. Millions of births remain unregistered, leading to the denial of many basic rights, particularly to women and girls.

Of the 43 countries that conducted a census between 2005 and 2014, only 16 have reliable data on international migration. With the 2020 round of censuses upon us, we will be redoubling our efforts to close these data gaps by strengthening new partnerships for data capacity and working with governments and other partners to translate data into policy and action.

The Midterm Review of the Asian and Pacific Ministerial Declaration on Population and Development as well as the Committee on Social Development provide the region with an opportunity to speak with one voice on population and development issues.

This week's discussions will hopefully galvanize countries behind the ambition and vision that link ICPD and the SDGs and accelerate work to leave no one behind in Asia and the Pacific.
***
Armida Salsiah Alisjahbana is United Nations under-secretary-general and executive secretary of the United Nations Economic and Social Commission for Asia and the Pacific (ESCAP). Natalia Kanem is United Nations under-secretary-general and executive director of the United Nations Population Fund (UNFPA)
Disclaimer: The opinions expressed in this article are those of the author and do not reflect the official stance of The Jakarta Post.

Join the discussions