'Caveat emptor' in school open house season

Jakarta |

Sat, December 1, 2018

| 09:00 am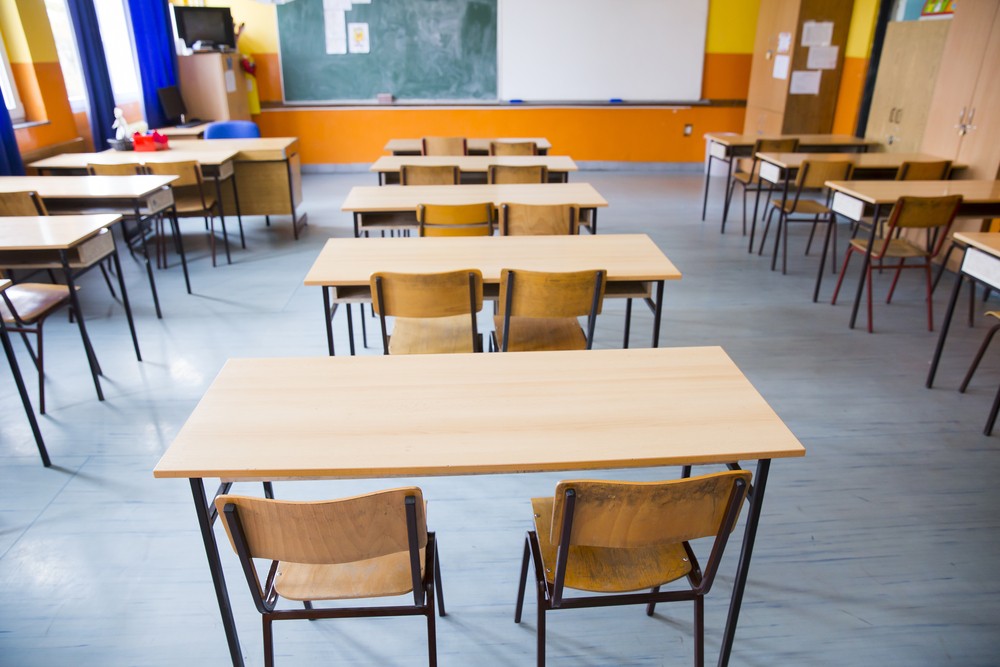 Parents, as potential buyers, must check the quality and suitability of the offers. (Shutterstock/File)
Smiling children, catchy slogans, sparkling facilities, immaculate school uniforms, lofty promises — all adorn flashy posters and banners popping up in prominent places throughout our city.

Welcome to the school open house season. Education has become a commodity and parents are the target market.

Bombarded by various marketing materials, how can parents choose wisely or, in crude economic terms, become better consumers (of education)?

The growth of Indonesia's middle class has fueled an increasing demand for and supply of quality education. As part of providing the best for their children, parents aim to select the best option from among the
myriad available schools, mostly private.

Similar to shopping, caveat emptor also applies when choosing a school. Parents, as potential buyers, must check the quality and suitability of the offers.

Why is it challenging to be good consumers of education? For one, parents' own schooling experience, in childhood and adolescence, often serves as a major reference point in forming their perspectives of what good schooling entails.

Consequently, parents tend to size up a potential school based on what they had, or lacked, in their student days.

For instance, parents who once thrived in school debate competitions would seek a school with a similarly strong debate tradition for their child. An Olympic-standard student athletic facility would look especially impressive for parents who grew up with only one multipurpose field at their school.

Yet, parents' personal experience alone should not be the ultimate guide in finding quality education for their child. Each child is a distinct person, part of a new generation facing different challenges, with his or her own story to discover.

Fortunately, the key to becoming a better consumer is the same across all industries. Parents need to simply educate themselves on the product and context of education offerings. Educating oneself requires more active involvement and less outsourcing.

As a starter, parents must reclaim their critical and unique role in child rearing, which is often outsourced to others. The growing trend among Indonesian middle class families involves outsourcing the delivery and, at times, responsibility of educating their children to babysitters, school personnel, paid tutors and even religious institutions.

By relegating many of these duties, parents forfeit not only the opportunity to learn deeply about their children, but also the chance to impact their children's development during their formative years.

By learning about their children's specific needs and interests, parents can be their children's best advocates and identify education programs that would be better suited for their children.

Active involvement also demands that parents update their knowledge about healthy child development and education in general — not just relying on personal experience. Equipped with this knowledge, parents can both support and hold schools accountable in their efforts to deliver quality education.

At open house events, it is easier to be astounded by new buildings, high-tech classrooms, and testimonies from high-flying students and star alumni. It is more difficult to recognize the magical process of great teaching occurring in the classroom.

Parents should ask how the school helps and supports its most challenging students or how the school evaluates and develops its teachers. These are hard questions that schools do not address during open house. Yet, these are important topics for parents who seek to continue to educate themselves.

We can all learn from parents of children with special needs. These courageous parents become experts not only in their children's particular needs but also in the corresponding education delivery by the schools and providers that service their children. As a result, these parents become some of the best, most informed and savvy consumers of education.

For good consumers of education, school open house is an early learning opportunity to examine a school's fit for prospective students. This year's school open house season may last for another few months, yet the open season for uninformed parents may last for many years to come.
***
The writer is an education strategist, specializing in policy analysis and organizational management. His academic and professional experience in education spans across schools and universities in Indonesia, Australia and the United States. He completed his graduate training in international education policy at Harvard Graduate School of Education.
Disclaimer: The opinions expressed in this article are those of the author and do not reflect the official stance of The Jakarta Post.
Topics :
Join the discussions