UI's iMuseum, new icon for Indonesia's medical education
KEMENKO PMK

The Jakarta Post
Jakarta, Indonesia |

Sat, September 16, 2017

| 12:05 am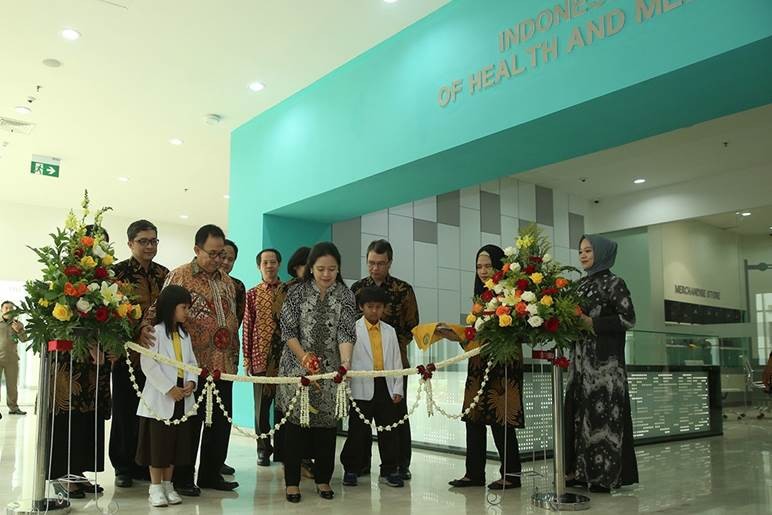 - (-/-)
The University of Indonesia (UI) Medical School's cutting-edge educational museum called the iMuseum, the first of its kind in the country, is Indonesia's newest medical education icon and is expected to be used as a training ground for Indonesia's future generations of health and medical professionals, according to Coordinating Minister for Human Development and Cultural Affairs Puan Maharani.
Puan made the remarks during a ceremony to mark the opening of the iMuseum in Jakarta on Sept. 14.
The iMuseum is located inside the Indonesian Medical Education and Research Institute (IMERI) building in the UI Medical School campus in Salemba, Central Jakarta.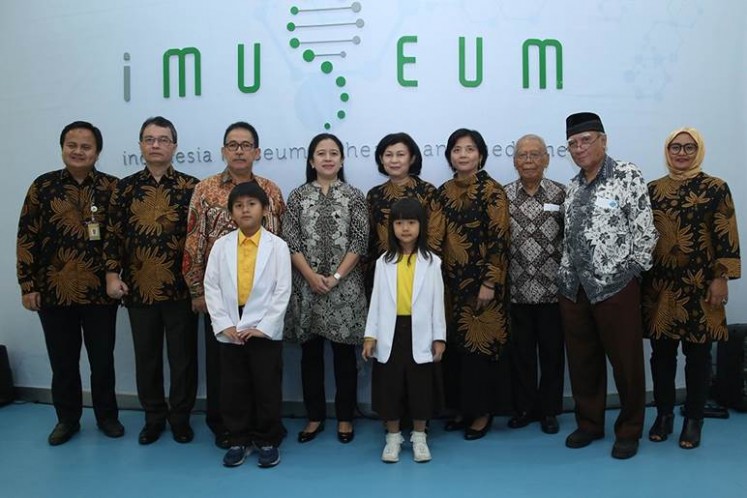 - (-/-)
Also present during the inauguration ceremony were UI rector Muhammad Anis, UI medical school dean Ratna Sitompul, IMERI director Heiger, IMERI museum cluster chairwoman Isabella Liem as well as deans and directors from various medical schools and hospitals across Jakarta.
The museum itself houses more than 5,000 collections comprising medical specimens as well as artifacts such as old medical tools. It also features multimedia learning devices like videos, among other things.
One of the highlighted features of the museum is a state-of-the-art three-dimensional human visualization table, cited as a sophisticated learning medium available for the first time in Southeast Asia.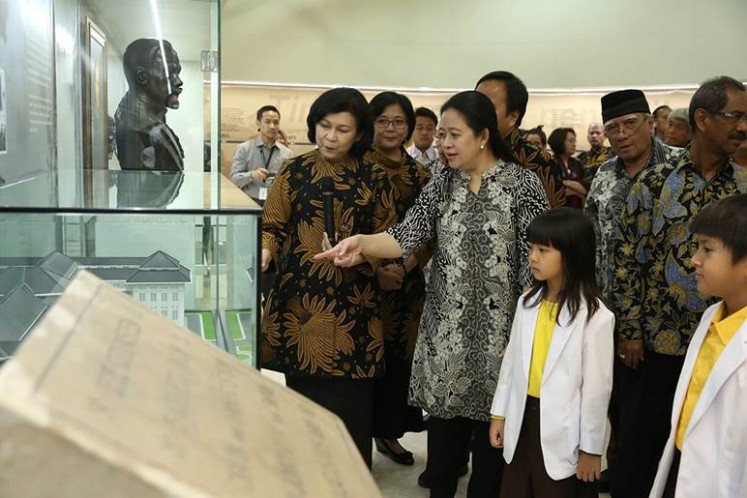 - (-/-)
Thematically, the iMuseum is divided into six separate areas, starting with an exhibit of old medical school laboratory equipment from the Dutch era to newer medical tools from Indonesia's post-colonial period.
"The iMuseum's excellence will serve as an important asset for developing Indonesia's human capital in the medical sector, which will boost the overall state of public health," Puan said during her opening speech.
She added that one of the biggest challenges facing museum operators in general was "to find a way to attract the public to come and learn while also being able to finance their operations independently."
Therefore, she said she hoped the iMuseum would be managed professionally in a manner that prioritized convenience and accessibility while organizing various fun events that emphasized educational activities.
The minister concluded her opening speech by inviting the public to also enjoy the museum's facilities to learn more about medical and health sciences.
You might also like :