Hong Kong offers joyful Christmas holidays
Inforial

The Jakarta Post
Jakarta, Indonesia |

Tue, December 4, 2018

| 12:10 am . (Courtesy of Shutterstock/.)
Christmas is coming. It is time to spend holidays with family and friends. Hong Kong offers you a chance to experience a unique winter reunion with your family members and friends
The Hong Kong Tourism Board (HKTB), a government institution assigned to promote Hong Kong as tourism destination across the globe, has ensured that visitors coming to Hong Kong will get the best experiences in traveling across Hong Kong. It will be surely a fun, lively and exciting destination, perfect for a year-end family reunion.
Fun and Exciting Experience to Play at Hong Kong Disneyland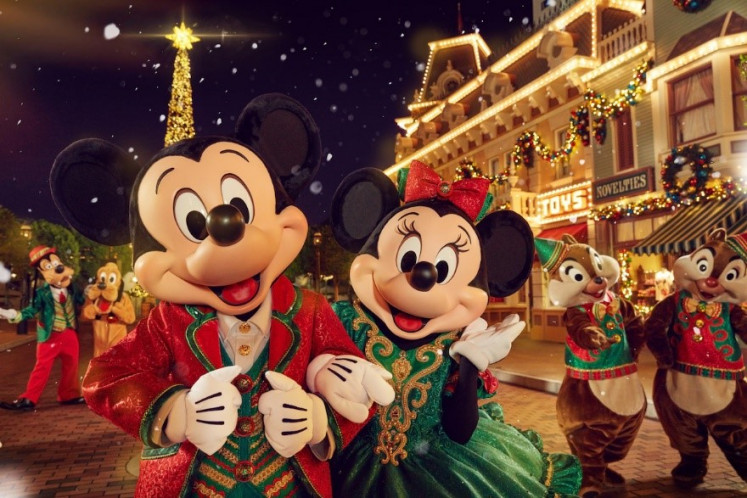 . (Courtesy of Hong Kong Disneyland/.)
Consider enjoying family fun at Hong Kong's best attractions. You have many options available. Among them is Hong Kong Disneyland Resort, where you can enjoy a stunning winter wonderland, filled with yuletide carols, magical lights, shimmering snowflakes and more!
You all can also join Christmas ball with Mickey and Friends, Magical twilight snowball, make a holiday wish with Santa Goofy, or Festive stay at the hotels. The Christmas cheer is spreading from the park to all the hotels at Hong Kong Disneyland Resort! While enjoying our world-class accommodations, guests can really get into the Christmas spirit as they enjoy all the festive decorations and music from Christmas carolers!
Your holiday celebration will feel complete with a stay at Disney Explorers Lodge, Disney's Hollywood Hotel or the Hong Kong Disneyland Hotel, all of which have been decorated with festive trimmings.
Enjoying Hong Kong's view from The Peak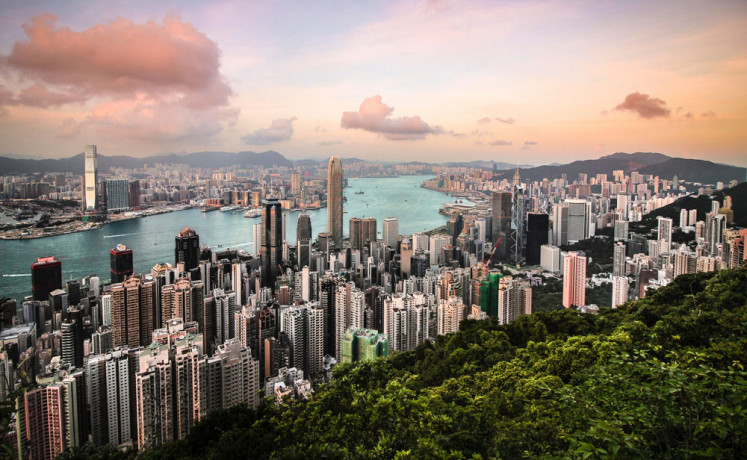 Florian Wehde / Unsplash (Courtesy of Wego, Hong Kong Tourism Board/.)
On the sidelines of your visit, you can make a visit to any of the following interesting places. You can go to the Peak, where you all can enjoy the highest point on Hong Kong island. This has been the city's most exclusive neighborhood since colonial times. Back then it was the cooler air that attracted the rich and famous; in the post air-conditioning era, the views of one of the world's most spectacular cityscapes keep them coming. Irrespective of the New Year fireworks or not, the stunning views of the city skyline make The Peak one of the most popular attractions in Hong Kong.
One way of getting there is via the tram. One of the world's oldest and most famous funicular railways, the tram rises to 396 meters above sea level. It is so steep that the buildings you pass look like they are learning at a gradient of up to 27 degrees! Passengers will experience a spectacular visual illusion when going uphill; the high rises on the right side of the tram appear to fall toward The Peak.
Experience Hong Kong from The Height with Ngong Ping 360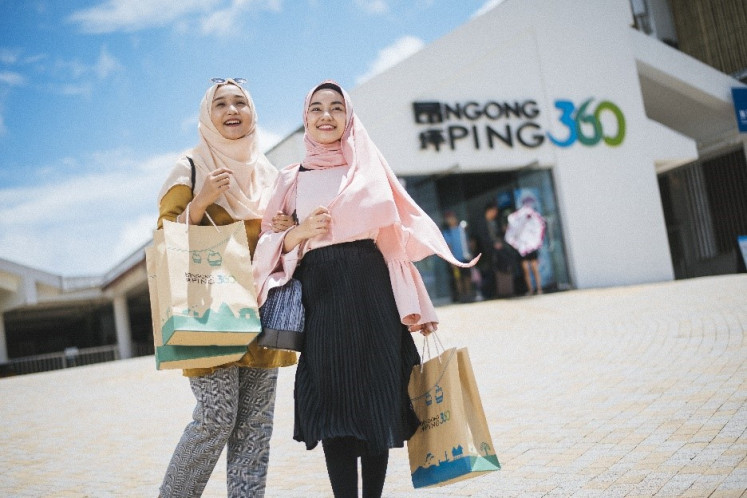 . (Courtesy of Wego, Hong Kong Tourism Board/.)
Or to Ngong Ping 360 which offers cable car and snow village experience and outdoor fun. Ngong Ping 360 brings you Snow Village experience and outdoor fun. Step into Ngong Ping 360 to experience the enchanting beauty of falling snow! Lie down on the snow ground for your snow angel or lace up your skates and take a turn on the outdoor ice-skating rink. Bring your family and friends to explore the natural wonders of Lantau and enjoy a beautiful outdoor White Christmas.
The snowy village will be fitted with a Christmas theme and with falling snow, will be the perfect spot for taking photos and creating memories with loved ones. Besides that, to further spread the Christmas cheer there will be caroling activities running throughout the month of December at Ngong Ping Village for everyone to join in.
Local Culinary of Hong Kong at Its Best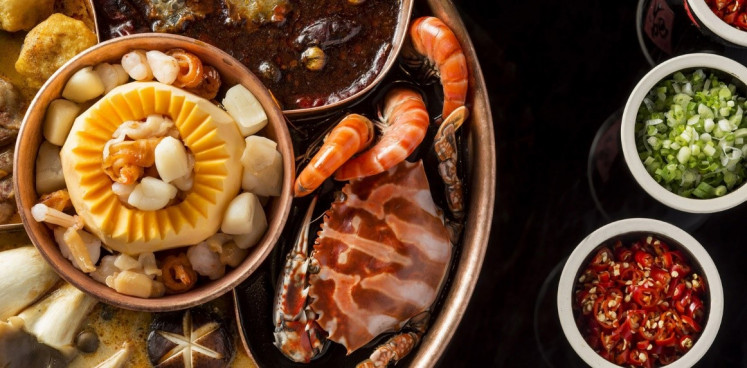 The Drunken Pot (Courtesy of Wego, Hong Kong Tourism Board/.)
Then for food, you do not need to worry. You have plenty of choices from the rich variety of foods. You can enjoy the best claypot rice in Hong Kong. Nothing beats down the cold winter weather like a piping hot serving of claypot rice.
Other restaurants scattered across the city that will help satisfy your craving for this timeless meal. They include authentic food at Hing Kee restaurant, Yau Ma Tai; at Yuen Kee dessert, Sai Ying Pun; LEE Lo Mei; the Drunken Pot, Causeway Bay, or Tong Cong Street Market.
Hing Kee is another Temple Street institution with more than 30 years of history. It now spreads across two streets in the neighborhood with six separate branches, so at least you don't have to queue for long to get a seat. Many tourists come here for the cheap and authentic local cuisine.
Then you can further satisfy your curiosity about Hong Kong, by exploring Hong Kong's great outdoors. Those include fruit picking at Tai Tong Organic Ecopark, fruitful organic farm, Tong Chong Street market. The Tong Chong Street Market features everything from fresh farmers' produce to creative recipes, cooking tips, and the latest food and beverage trends.
Exciting Things to Witness Hong Kong Through a Festival
You can also enjoy annual music festival which celebrates the joy of discovery and community and brings artists and fans from across the world together. And you should not also miss the chance of enjoying the amazing light shows by watching the Symphony of Lights, and the International Light Art Displays in the city.
For further information about Hong Kong and how you can get tickets for traveling and hotels for staying in Hong Kong, you can browse the wego.com, the leading website on searching tourism sites in the Middle East, Asia Pacific, and India. It will give you preferences to get best prices of tickets and hotels across the world, including of course in Hong Kong. Wego compares the prices and features the final prices from hundreds of websites of prominent airlines, hotels, and travel agents on real time. (*)