Hyundai wants Indonesian SMEs to play bigger role in manufacturing spare parts
Anton Hermansyah

The Jakarta Post
Jakarta |

Thu, July 14, 2016

| 10:00 pm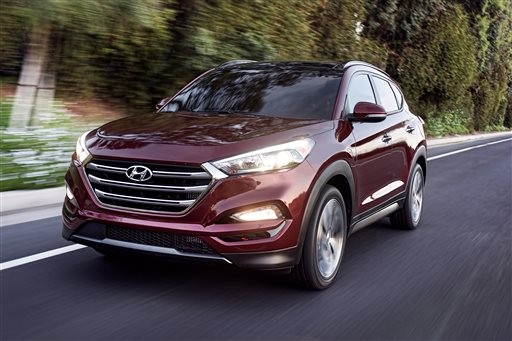 This photo provided by Hyundai Motor America shows the 2016 Hyundai Tucson. (Hyundai Motor America via AP/Morgan Segal)
South Korean car manufacturer Hyundai is eyeing the possibility of Indonesian small and medium enterprises (SMEs) stepping up their production of its spare parts.
The government has collaborated with Hyundai through the government-to-government (G2G) program between the Indonesian Cooperatives and SMEs Ministry and South Korean government last year, to train SMEs to manufacture spare parts that are compatible with Korean car specifications.
"More spare part manufacturers will help us to negotiate with our principal to launch new models for the Indonesian market. Currently we have a lack of models in the dense market such as small multipurpose vehicles (MPVs] and low sport utility vehicles [SUVs]," Hyundai Indonesia president director Mukiat Sutikno told thejakartapost.com on Thursday in Jakarta.
In a bid to work further on the plan, Hyundai held a meeting with government representatives and SMEs at the small and medium-sized enterprises and cooperatives building.
Hyundai Indonesia currently imports cars from the South Korean plants as its China-based plant is specifically producing large and luxurious models while its India-based plant is producing small and cheaper models, but with different specifications.
"Especially the engine capacity. Their models are equipped with 1.7 and 1.8 liter engines, in Indonesia a bigger engine of more than 1.5 liter will be subject to an expensive import tax. Thus, it is difficult for us to import from the Indian plant," Mukiat explained. (ags)
Topics :
You might also like :
Comments