Bank Indonesia trims loan growth targets for 2016
Ayomi Amindoni

The Jakarta Post
Jakarta |

Mon, August 22, 2016

| 01:10 pm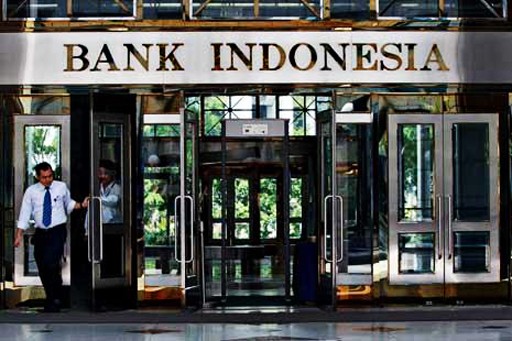 Bank Indonesia has decided to revise double-digit loan growth forecast this year, previously at 11 to 14 percent, to single-digit targets. (Antara/-)
A weaker outlook for loan demand in the country has prompted the central bank to revise its double-digit loan growth forecast this year, previously at 11 to 14 percent, to single-digit targets.
Bank Indonesia (BI) governor Agus Martowardojo acknowledged recent monetary policy was yet optimal to boost demand for credit, as shown by limited loan growth of 8.9 percent in the second quarter of this year compared to 8.7 percent in the first quarter.
"We estimate the growth of the loan in the end of the year will be single digit. Previously we predicted double-digit growth, but our latest assessment showed that it would grow by only 7 to 9 percent," Agus said on Friday in Jakarta.
The central bank expects bank loans to get stimulation from the combination of the loose monetary and macro-prudential fiscal policies, coupled with the tax amnesty program. The policy mix is expected to help boost the economy amid sluggish global outlook.
BI has recently announced a more loosened monetary policy by lowering lending rates and easing the requirements of housing and automotive loans, measures that according to Financial Services Authority (FSA) recently were "feasible" as the financial institutions were in "good shape".
In this year's first semester, the banking industry recorded a robust capital adequacy ratio (CAR) of 22.3 percent, far from the minimum level of 8 percent. Meanwhile, non-performing loans (NPL) were also far from the risky level of 5 percent, at 3.1 percent (gross NPL) or 1.5 percent (net NPL). (ags)
You might also like :
Comments