Accused pimp of Batam migrant prostitution ring named suspect

Batam |

Mon, September 12, 2016

| 08:50 pm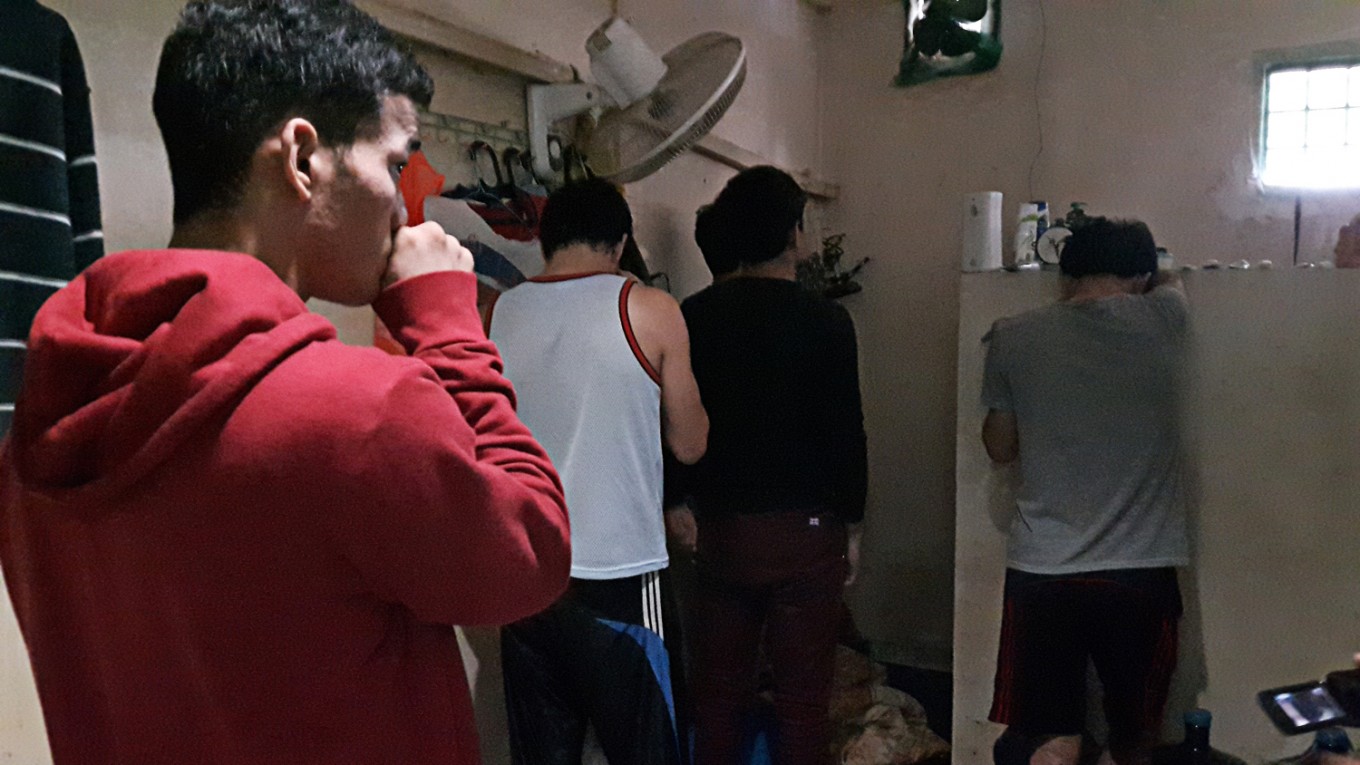 Suspected -- This picture shows four of the 10 migrants arrested for their alleged involvement in a male prostitution ring in Batam. (JP/Fadli)
The Batam, Rempang and Galang (Barelang) Police have named a man a suspect in connection with an alleged prostitution ring, accusing him of procuring and pimping out male migrants from Afghanistan and Pakistan.
The police also arrested a woman suspected to have paid for sex services provided by a male prostitute, who is still underage, from the network.
The Barelang Police's criminal investigation unit head Comr. Memo Ardian said investigators found evidence of the alleged involvement of the suspect, who was identified only by his initials, BS, in the male prostitution ring, in which they claim his role was to search for clients. BS was arrested on Saturday.
The woman, who was identified only by the initial S, has been accused of promising to give Rp 20 million (US$1,510) to a 15-year-old male from Pakistan and has also been named a suspect. "She paid him in stages, via BS," said Memo.
The 15-year-old was one of 10 migrants arrested on Sept. 6 for their alleged involvement in a prostitution ring. Only one of the migrants is from Pakistan while the nine others are from Afghanistan. Eight of the 10 migrants are asylum seekers while the remaining two migrants are refugees who are still waiting for placement in a third country. They are all currently detained at the Batam Immigration detention facility.
The police chief said all of the suspects would be charged under Law No. 21/2007 on human trafficking eradication, which carries a maximum sentence of six years in prison upon conviction.
Separately, S denied the police's accusation, although she admitted she was acquainted with the 15-year-old Pakistani migrant. S claimed she had known him since March and said she gave him money only as a friend, not for sex. (ebf)
You might also like :
Comments