Condom company says Indonesians not using enough contraceptives
News Desk

The Jakarta Post
Jakarta |

Thu, September 29, 2016

| 04:50 pm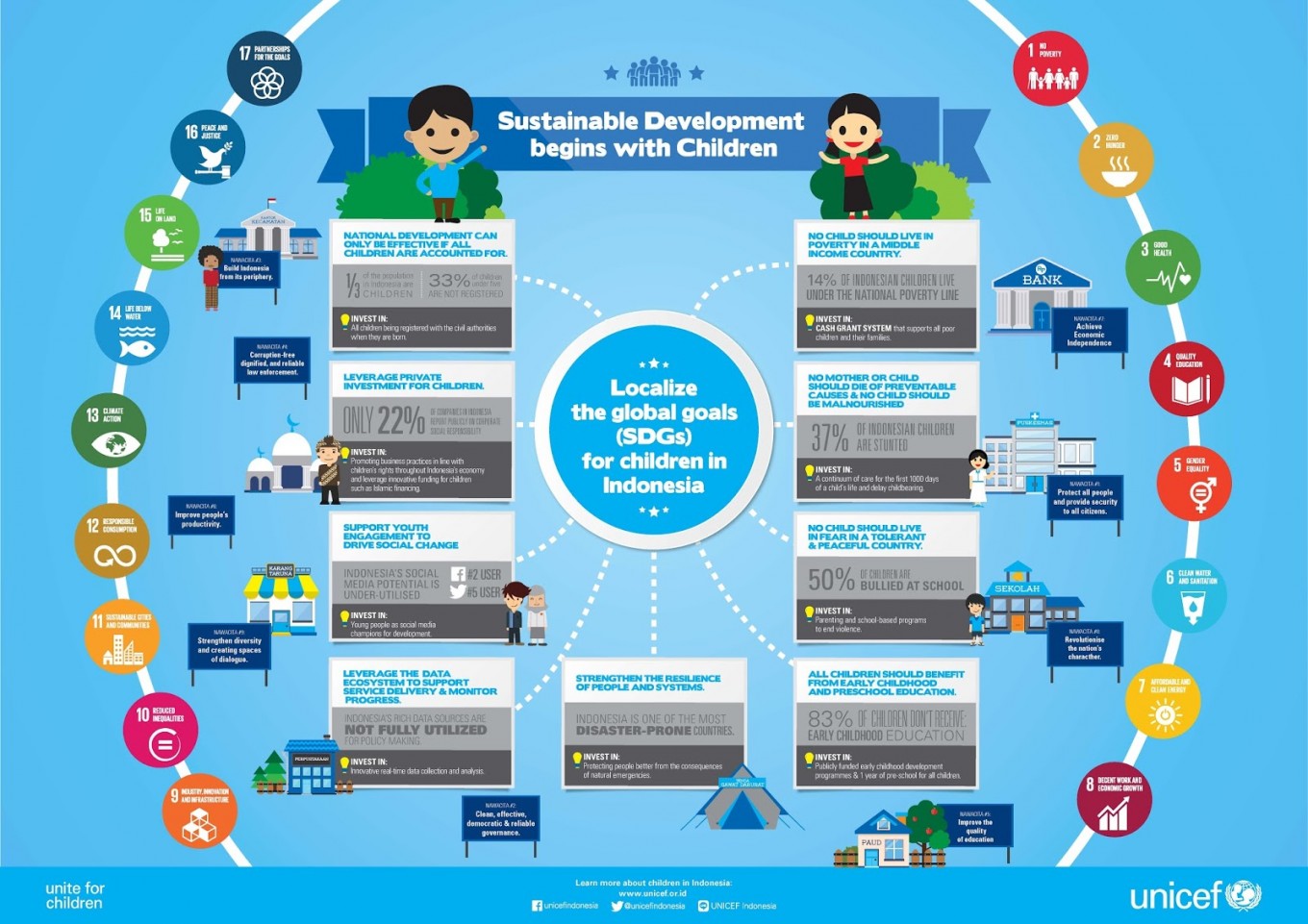 Sustainable development begins with children. (UNICEF Indonesia/*)
In connection with World Contraception Day on Sept. 26, DKT International, a "social marketing pioneer" that sells the Sutra brand of condoms, says that the use of contraceptives in Indonesia is still below the target set out in the UN's Sustainable Development Goals (SDG).
"Currently, the percentage of married women using modern contraception in Indonesia still does not meet the target of the Sustainable Development Goals -- which is 60 percent [instead] of the target of 65 percent -- while the maternal mortality rate is still high: 126 cases [instead] of the target of 102," the director of DKT International, Juan Enrique Garcia, said in a press statement released on Thursday.
"Indonesia is the fourth most populous country in the world with 259.4 million people. It is estimated that in 2050 Indonesia would experience a population surge of as much as 40 percent, which is to about 360 million people," the statement said.
Garcia said the number of unmet needs for family planning is still 8.5 percent, above the 5 percent target. "One of the main causes of Indonesia not achieving the SDG targets in terms of contraception is a myth that birth control has an effect on women's health," he said.
"Through its organization, DKT International, which has been present in Indonesia since 1996, has helped change the paradigm of family planning by using social marketing," the release claimed.
Besides Sutra, DKT International also markets Andalan and Fiesta condoms. (evi)
You might also like :
Comments