Indonesia considers curbs on negative research by banks
Jakarta |

Fri, January 6, 2017

| 07:06 pm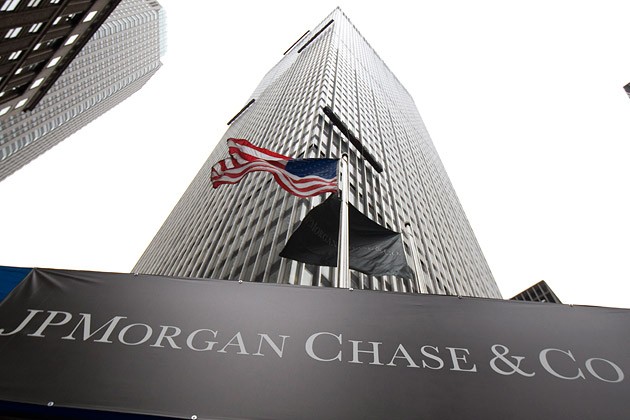 Indonesia recently terminated all of its deals with the JPMorgan Chase Bank, NA, a subsidiary of New York-based JPMorgan Chase, after it published a research note that downgraded the country two notches from the "overweight" to "underweight" position. -- Bloomberg (Bloomberg/Bloomberg)
Indonesia's government is considering curbs on negative research reports by foreign banks, building on its decision to punish JPMorgan Chase & Co. for issuing a bearish call on the country's equity market.
The finance ministry may ask top management at global banks which hold primary dealerships in Indonesian sovereign bonds to sign pledges to refrain from issuing research that could destabilize local financial markets, according to Loto Srinaita Ginting, the ministry's director of government securities.
The proposal was discussed with some primary bond dealers at a meeting in mid-December, according to a person familiar with the matter. It would require approval by Finance Minister Sri Mulyani Indrawati, another person said.
Indonesia this week said it stopped using JPMorgan as a primary dealer and underwriter of sovereign bonds, a retaliation for a November report downgrading the country's equities to "underweight" from "overweight" following Donald Trump's U.S. election victory. Commenting on the decision to cut government ties with JPMorgan, Mulyani said Tuesday that banks should take responsibility for economic reports that "could influence fundamentals and psychology."
Global banks which hold primary dealerships in Indonesian government bonds include Standard Chartered Plc, HSBC Holdings Plc, Deutsche Bank AG and Citigroup Inc. HSBC Indonesia's head of communications, Daisy Primayanti, declined to comment on the proposed curbs, as did representatives of the other three banks.
Official attempts to deter critical research are nothing new in developing economies. In July, Turkey's banking regulator issued an industry-wide warning to avoid negative reports. In 2014, then Brazil President Dilma Rousseff chastised an analyst for suggesting her election would hurt the economy.
As money managers around the world pull capital from developing economies on concerns over rising U.S. interest rates and a stronger dollar, policy makers are becoming especially sensitive to critical analyst opinions, according to Medley Global Advisors.
Foreign investors sold a net US$2.8 billion of Indonesian stocks and bonds last quarter as investors dumped emerging-market assets following Trump's victory. That drove the rupiah lower, forcing policy makers to intervene to stabilize the currency.
JPMorgan's business in Indonesia continues to operate as normal and the bank is working with the finance ministry to resolve the matter, it said in e-mailed statement Tuesday.
The November research report issued by the bank was not "accurate or credible," Robert Pakpahan, the Indonesian finance ministry's director-general for budget financing and risk management, told reporters in Jakarta.
The biggest US bank was part of a underwriting syndicate when Indonesia sold 3 billion euros ($3.1 billion) of bonds in June. The lender wasn't listed as a member of syndicates for two more recent offerings denominated in yen and U.S. dollars, according to data compiled by Bloomberg.
JPMorgan provides investment and commercial banking services to the public and private sectors in Indonesia, according to the bank's website. It obtained an Indonesian banking license in 1968 in the name of Chase Manhattan, and opened a branch in Jakarta, followed by a representative office in 1978.
You might also like :
Comments