State plantation holding company books Rp 38b profit
News Desk

The Jakarta Post
Jakarta |

Mon, February 27, 2017

| 05:58 pm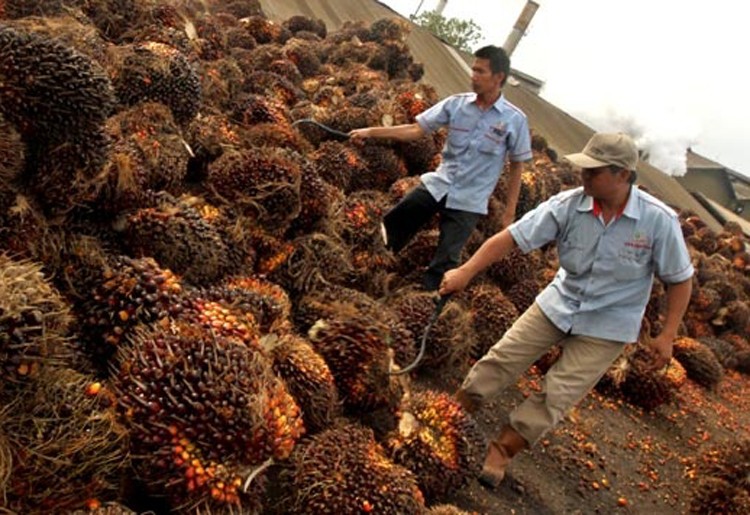 Workers of state-owned plantation company PT. Perkebunan Nusantara XIII sort oil palm fresh fruit bunches during the harvest in Lorong Pinang, Paser, East Kalimantan. ( Ayu Ambong/tempo.co)
State-owned plantation holding company PT Perkebunan Nusantara III booked Rp 38 billion (US$2.85 million) in consolidated profit in January after suffering losses of Rp 264 billion in the same period last year.
Total losses up until August 2016 reached Rp 1.6 billion.
Perkebunan Nusantara finance and corporation Erwan Palawi said profit particularly came from the production increase of palm oil from 108,276 tons in January 2016 to 132,615 tons in January, this year.
"Along 2016, the transformation program implemented by Holding Perkebunan Nusantara has been on the right track. We believe our working performance will continue to the end of 2017 because profit in the early year just follows the trend of profit since August 2016," he added.
He said a number of the holding's subsidiaries had also started to book profits.
(Read also: PTPN III named as holding firm for state plantations)
"The performance of Holding Perkebunan Nusantara's subsidiaries is encouraging. It means that the transformation has had a positive impact and spread to the entire holding," Erwan said in a statement issued on Monday.
He added that the transformation program of the company would be accelerated this year, covering financial restructuring, downstream business development, research strengthening, sale strategy improvement, leadership redesigning and e-procurement introduction.
He said the debt restructuring had gone smoothly, as both state-owned and private foreign banks had expressed their commitment to support its financial restructuring program. (bbn)
You might also like :
Comments