Human traffickers misuse 'umrah' visa: Police
News Desk

The Jakarta Post
Jakarta |

Wed, May 17, 2017

| 11:33 pm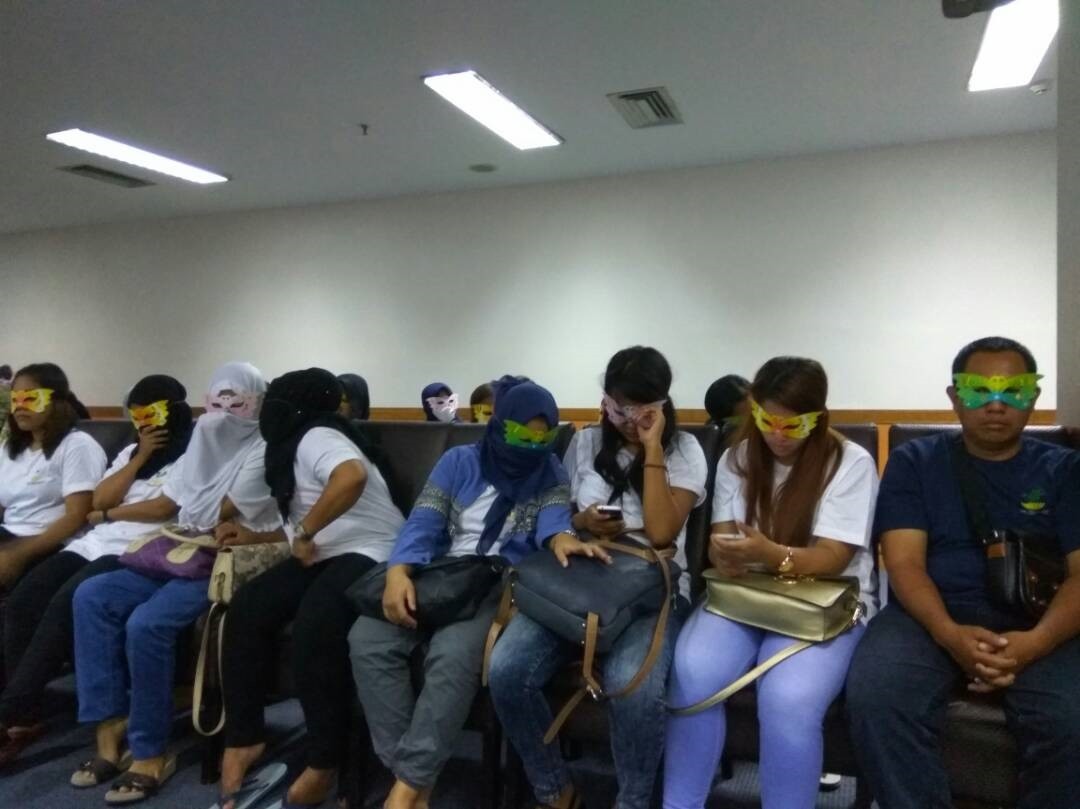 Illegal dispatch: Undocumented workers attend a press conference at the National Police headquarters in Jakarta on May 17. Police have reportedly uncovered an international human trafficking network that dispatches Indonesian citizens to work abroad. (JP/Holly Cahya)
Police have arrested nine people on charges of attempting to smuggle Indonesian job seekers to Saudi Arabia by using umrah (minor haj) visas.
The suspects were arrested in East Kalimantan, Jakarta, West Java and West Nusa Tenggara, the police said.
The National Police's Criminal Investigation Department (Bareskrim) chief, Comr. Gen. Ari Dono Sukmanto, said the suspects were reportedly part of an international human trafficking ring. In Sebatik, a North Kalimantan town bordering Malaysia, the police rescued 148 people the ring was allegedly about to smuggle to the Middle East.
"A common tactic is misusing the umrah visa," Ari told a press conference on Wednesday. Eighty female job seekers were presented during the press conference.
Visa misuse is quite a common tactic used by traffickers. Last year, the Indonesian Embassy in Riyadh, Saudi Arabia, helped repatriate 69 Indonesian citizens working there despite only holding umrah visas. They were among 186 Indonesians who reportedly went on umrah but did not return as scheduled.
Job seekers presented in the press conference admitted they knew that they were dispatched to work illegally.
A 42-year-old job seeker from Karawang, West Java, who wanted to remain anonymous, said if the police did not "rescue" the job seekers and arrested their illegal recruiters, they would have worked in Saudi Arabia as domestic workers.
"No one forced me to go there. I was looking for them [illegal worker recruitment agencies]." (hol/ebf)
Topics :
Join the discussions