KEIN recommends development of four sectors
Fedina S. Sundaryani

The Jakarta Post
Jakarta |

Thu, June 15, 2017

| 10:44 am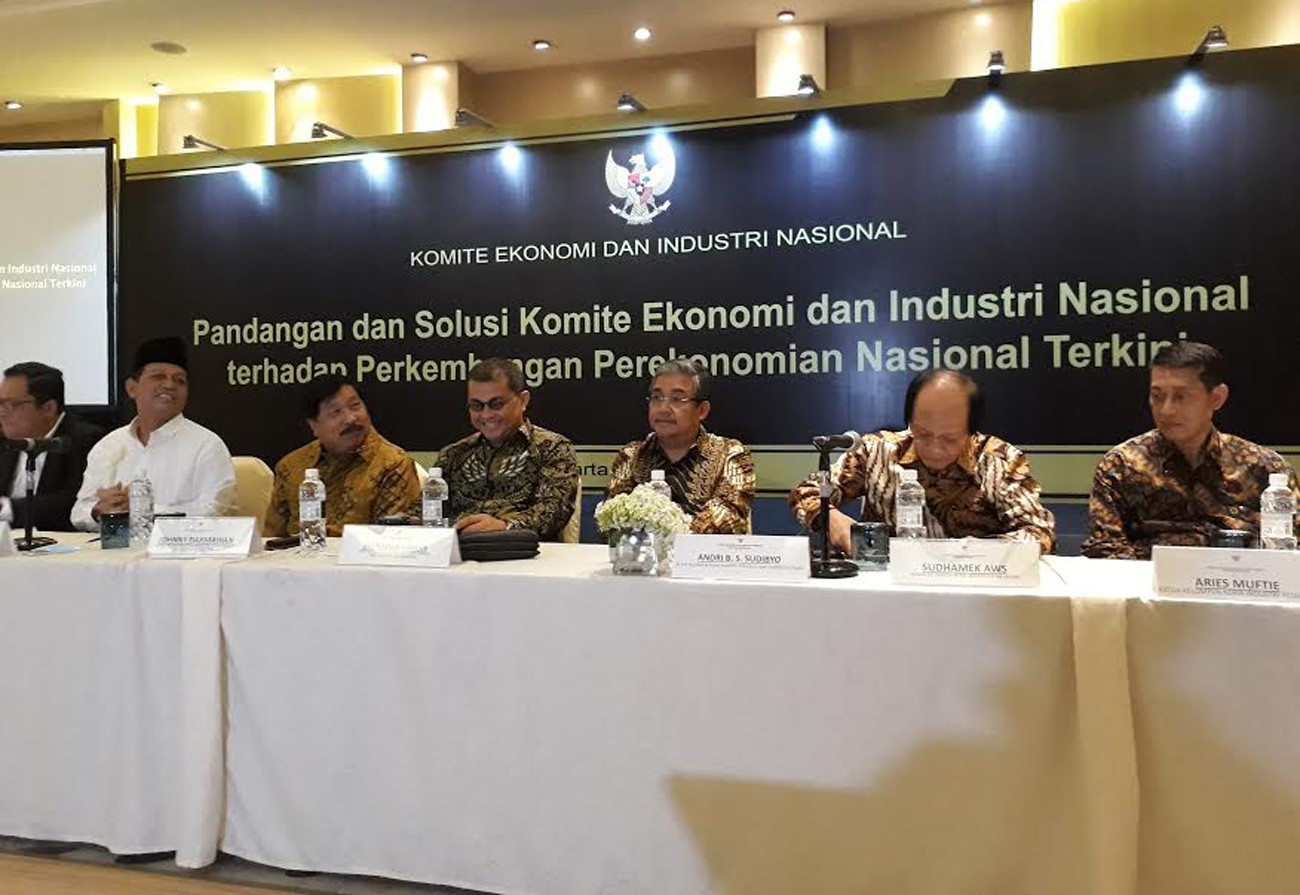 KEIN chairman Soetrisno Bachir (second left) along with other committee members speak during a press conference on June 13 in Jakarta. (JP/rdi)
The National Economic and Industry Committee (KEIN) has called on the government to focus on the development of four sectors — agribusiness, maritime, the creative industry and tourism — to boost economic growth and job creation.
The four sectors are included in KEIN's industry road map, which has been implemented for the period of one year and four months, KEIN chairman Sutrisno Bachir said in Jakarta.
The document was submitted to President Joko "Jokowi" Widodo on Wednesday, he added.
(Read also: KEIN suggests paradigm change in state budget plan)
The four sectors were recommended because the exploitation Indonesia's vast natural resources should be given priority, not only to support economic growth, but also to create more jobs, including for those with minimal skills and education, Sutrisno explained.
"If these four sectors are developed to its maximum potential, we believe that we can reach an economic growth of between 7 and 8 percent," he said after a meeting at the State Palace in Jakarta.
KEIN also recommended 19 policies, including fiscal incentives in the form of tax exemptions and lowered interest rates, to further boost the economy.
"However, the incentives must be on a case-by-case basis," said Sutrisno, a businessman-cum-politician from the National Mandate Party (PAN). (bbn)
Topics :
Join the discussions