Duterte's son denies meth smuggling claims as case rivets Manila
Manila, Philippines |

Thu, September 7, 2017

| 03:48 pm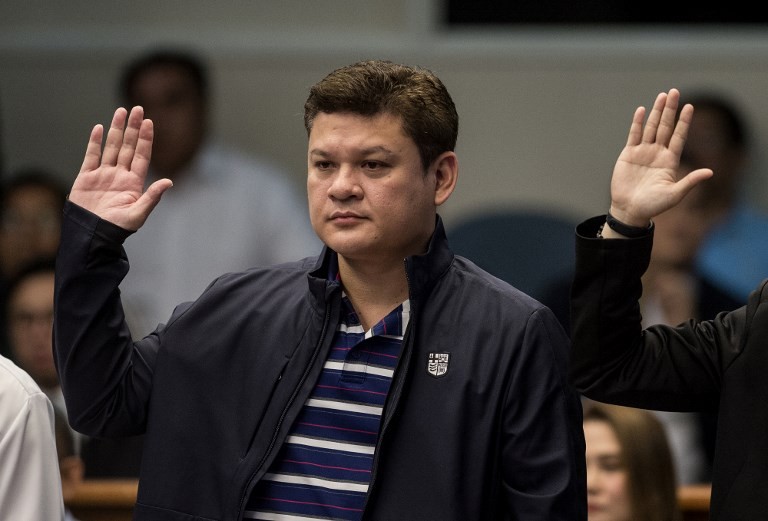 Davao City Vice Mayor Paolo Duterte, son of Philippine President Rodrigo Duterte, takes an oath as he attends a senate hearing in Manila on Sept. 7, 2017. Paolo Duterte and the president's son-in-law, Manases Carpio, appeared before the inquiry to deny as (Agence France -Presse/Noel Celis)
Philippine President Rodrigo Duterte's son denied any involvement in a drug smuggling case that is captivating the nation.
Paolo Duterte, the vice mayor of Davao City, on Thursday appeared before a Senate committee investigating how 604 kilograms (1,330 pounds) of the drug known as crystal meth slipped through the Bureau of Customs in May. A broker who handled the shipment initially said his customs transactions were facilitated by a group claiming to have links with Paolo Duterte and his brother-in-law, Manases Carpio.
"My brother-in-law and I have been publicly crucified based on rumors and gossip," Carpio told lawmakers in Manila on Thursday, also denying the allegations. He is married to Davao City Mayor Sarah Duterte, who took over from her father after he won the presidency.
President Rodrigo Duterte has repeatedly said he'll resign if any of his family members are found guilty of corruption or involvement with drug smuggling. Since taking office in June 2016, Duterte has waged a deadly war on illegal drugs that has been condemned by the United Nations, the European Union and human rights advocates.
"Both gentlemen are willing and ready to face malicious allegations intended to impugn their character and credibility," Duterte's official spokesman Ernesto Abella said in a statement on Thursday before the men spoke. "The president has said in numerous occasions that he would not interfere."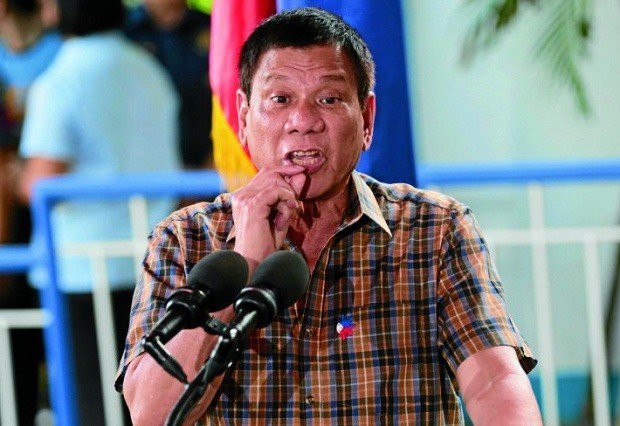 President Rodrigo Duterte, shown making a gesture in this file photo, said he would resign if any of his family members are found guilty of corruption or involvement with drug smuggling. (Inquirer/File)
The Senate probe began in July when lawmakers accused customs chief Nicanor Faeldon, who resigned last month, of failing to stop the shipment. The National Bureau of Investigation later filed criminal charges of illegal drug imports against traders including Mark Taguba, who denies wrongdoing. They face life in prison and a fine of as much as 10 million pesos ($200,000) if convicted.
Taguba, the broker for the shipment, mentioned the names of the president's relatives during an Aug. 7 hearing at the House of Representatives. He said that he had paid 1 million pesos a week to a Davao group to facilitate his transactions.
Taguba had said that he never met Paolo Duterte nor Carpio, but dealt with people who had mentioned their names and accepted protection money on their behalf. Last week, Taguba issued a statement attempting to clear the pair of any involvement in illegal drugs or anomalies at customs.
President Duterte previously advised both men to tell the truth, even as he said that his son can invoke his "right to silence," according to a transcript of his remarks to reporters on Sept. 3.
Join the discussions