Religion journalists gather to share stories
Safrin La Batu

The Jakarta Post
Jakarta |

Tue, October 17, 2017

| 09:20 am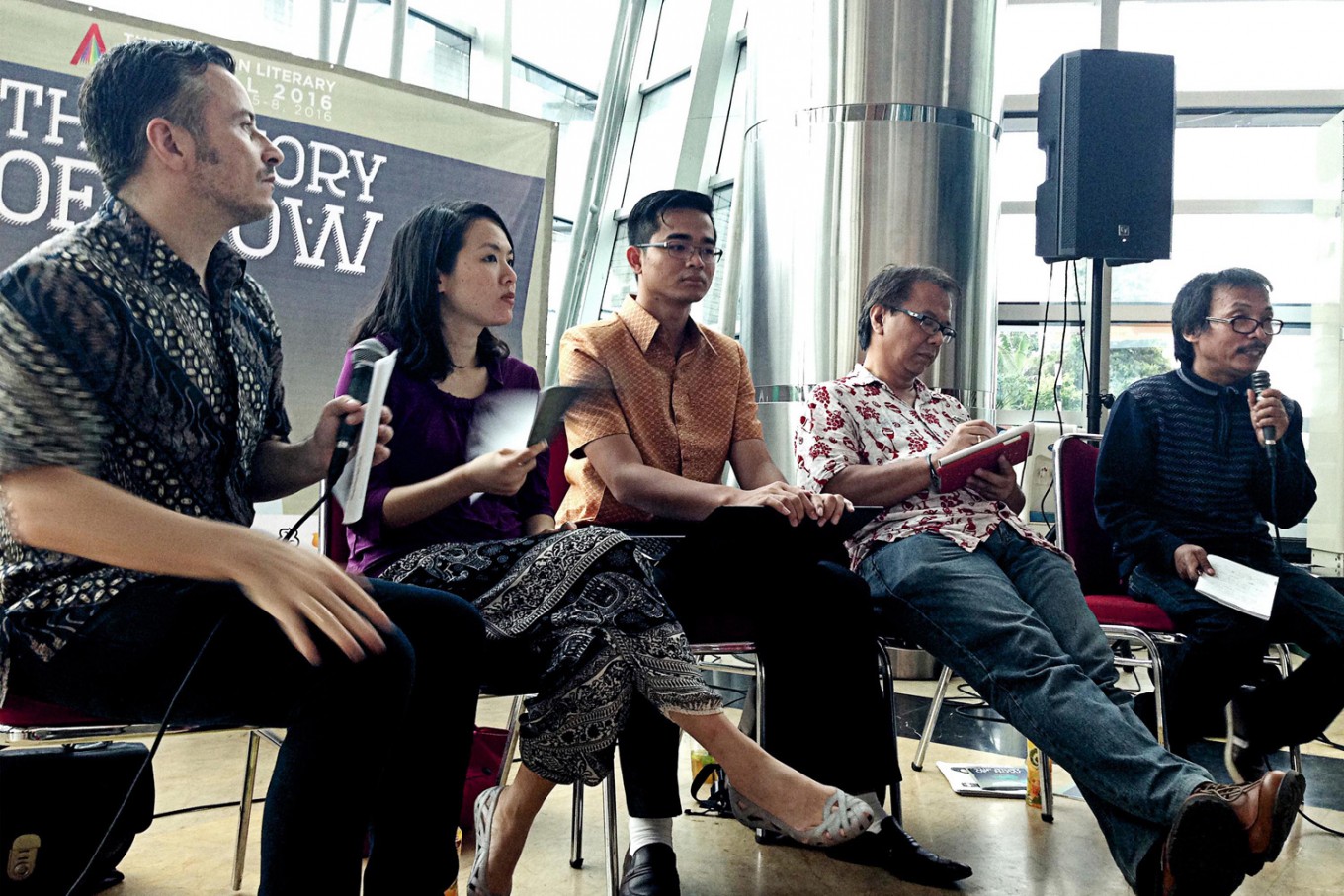 Against censorship -- (From left to right) Moderator Marco Stahlhut, Singaporean literary writer Stephanie Ye, Cambodian writer Oudom Heng, The Jakarta Post editor-in-chief Endy Bayuni and Indonesian poet and essayist Ahda Imran talk in a discussion entitled "Being Shut Down" at the 2016 ASEAN Literary Festival in Jakarta, Sunday. (thejakartapost.com/Viriya Paramita Singgih)
Religion journalists across Asia and beyond will be gathering in Tangerang, Banten, for a three-day workshop that kicks off on Tuesday to share stories and experiences as well as the challenges they face in reporting religions and conflicts between religious communities.
Adopting the theme "reporting religion in Asia," the conference aims to educate journalists and the media in general about the importance of understanding religion and the religious community they are reporting so they can become part of the solution rather than part of the problem.
"Reporting religion, and reporting it well, should now be a matter of editorial policy," said the conference brief. The event is being jointly conducted by the United States-based International Association of Religion Journalists (IARJ) and the Jakarta-based Union of Journalists for Diversity (Sejuk).
Besides journalists and prominent media figures, including some editors-in-chief, the conference will also be attended by state officials including Deputy Foreign Minister A.M Fachri, who will attend the opening and deliver a keynote address, titled, "Interfaith dialogue as Indonesia's signature diplomacy."
Read also: EDITORIAL: Faith in journalism
Ambassador of Denmark to Indonesia, Rasmus Abildgaard Kistensen, will deliver the opening remarks at the conference, held at the Multimedia Nusantara University, Serpong.
Some leaders of different religious communities will also attend the conference and be panelists in a discussion of religion-related subjects.
"Reporting religion has never been more challenging in Asia. Poor reporting of religion and of the religious communities, mostly out of ignorance but sometimes as a matter of editorial policy, contributes to the rising of tensions or fanning of the conflicts in many parts in Asia," the brief stated.
At the gathering, journalists will participate in workshops on the joys and tensions associated with plying their trade throughout Asia and Oceania, while covering Muslims, Buddhists, Hindus, Sikhs, Christians, Jews and the non-religious — as well as the complex relationships between these groups.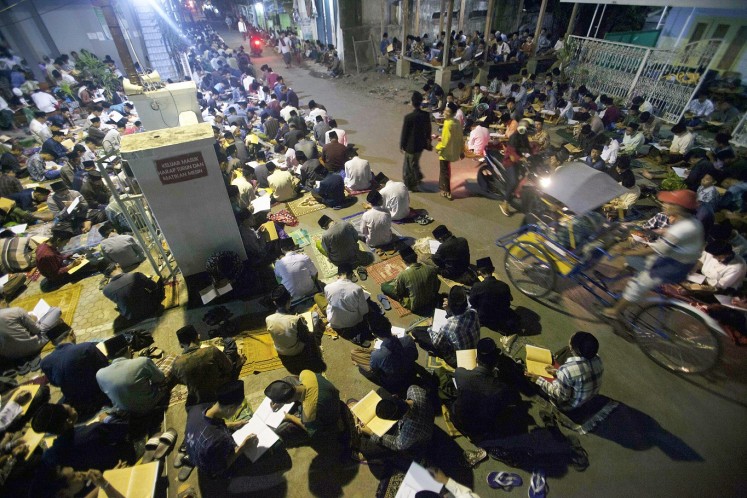 Sought after: Hundreds of students join a study session after the tarawih (evening Ramadhan prayers). Some participants only find a space to sit on the street and in the yards of houses around the Islamic boarding school. (JP/Sigit Pamungkas)
Journalists will also go on a visit to Pesantren Darunnajah, one of Indonesia's distinctive Islamic boarding schools, located in South Jakarta. Indonesia is known for developing some of the largest and most elaborate Muslim boarding schools.
Co-sponsored by the Danish Embassy in Indonesia, Asia Foundation and Tifa Foundation, the conference will bring journalists from 15 different countries including Pakistan, India, Bangladesh, Sri Lanka, Nepal, Myanmar, Thailand, Malaysia, Singapore, Timor Leste, the Philippines, China, South Korea, Australia and Indonesia.
"In many parts of the world, including North America, we tend to forget that Indonesia is a major global center of Islam — and it's also a nation working to build healthy relationships across diverse religious and cultural boundaries," said David Crumm, an American publisher and journalist, as quoted on the organization's website.
Topics :
Join the discussions