PAN set to nominate Deddy Mizwar as West Java gubernatorial candidate
Arya Dipa

The Jakarta Post
Bandung, West Java |

Wed, October 25, 2017

| 09:54 pm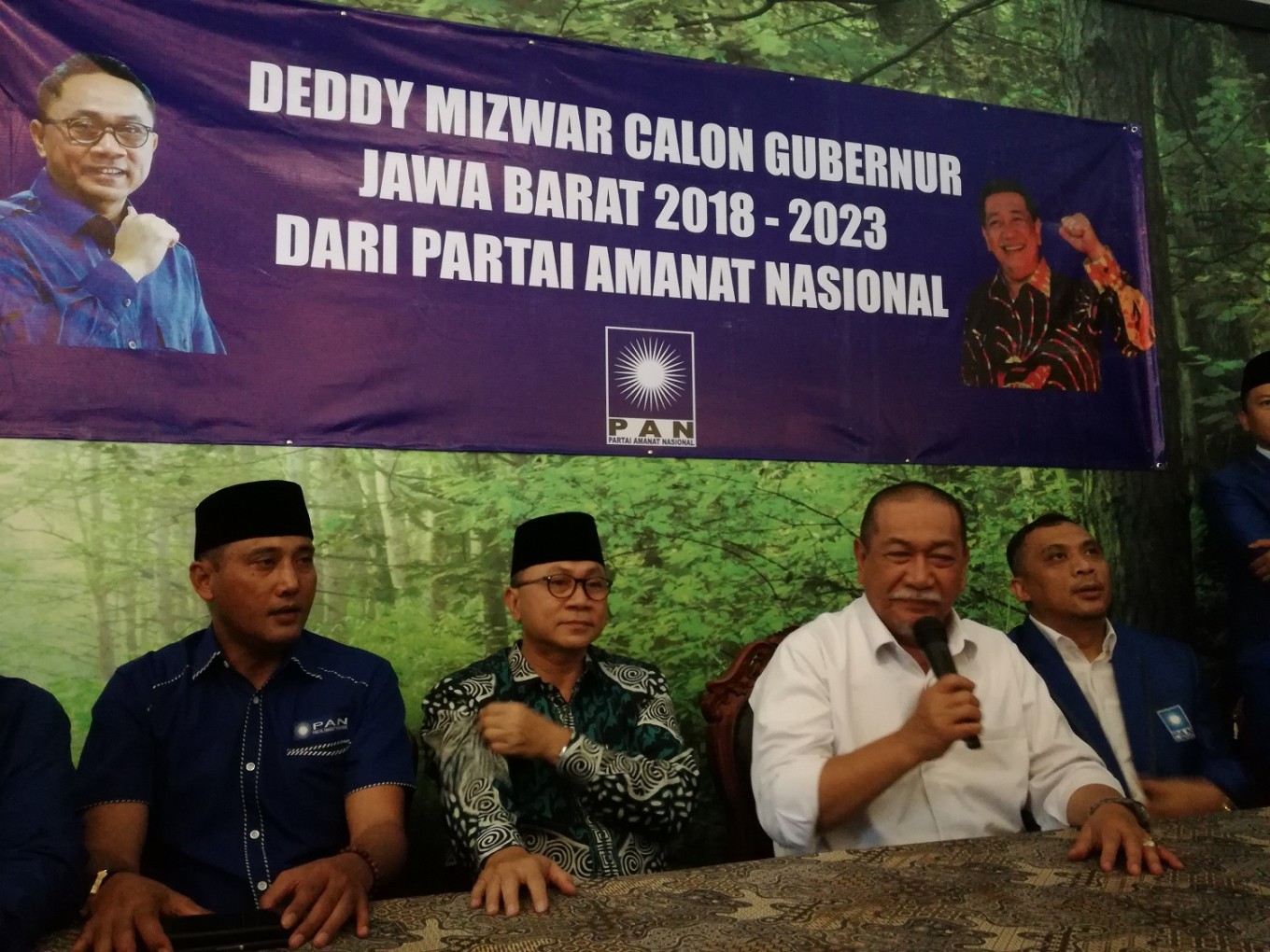 Show of support: West Java Deputy Governor Deddy Mizwar (second right) gives a press statement in an event in Bandung on Oct. 25 after the National Mandate Party (PAN) expressed interest in supporting him as a candidate in the 2018 West Java gubernatorial election. (JP/Arya Dipa)
National Mandate Party (PAN) chairman Zulkifli Hasan has said his party plans to nominate West Java Deputy Governor Deddy Mizwar as a candidate in next year's West Java gubernatorial election.
He said the show of support was the party's response to calls from the public to nominate Deddy as a candidate for governor and that he visited several areas in West Java to gain an understanding of what the public wanted.
"This has not yet been formalized because I still must discuss it in a meeting in Jakarta before I prepare to hand over a decision letter directly to the candidate. You could consider it a pre-announcement but, at the very least, there has been a gentleman's agreement. We support him [Deddy] without reservation," Zulkifli said after meeting with Deddy in Bandung on Wednesday.
Responding to PAN's show of support, Deddy said he felt honored. "PAN broke the ice following a tumult we faced over the last two months," said Deddy, who is also a notable film actor.
Responding to a question on Deddy's potential running mate in the gubernatorial election, Zulkifli said the decision would depend on the result of discussions between PAN and other political parties.
He said PAN had only four seats while the minimum requirement for a party to nominate a candidate pair was 20 seats. (ebf)
Topics :
Join the discussions