Batam radio station cleared of allegation it spreads IS propaganda

Batam |

Thu, November 2, 2017

| 05:31 pm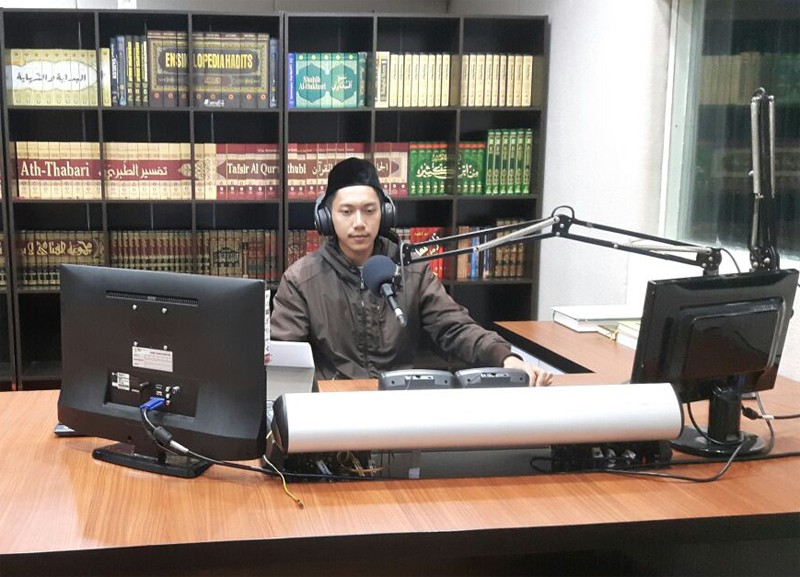 A radio DJ works behind a computer at Hang FM in Batam. Hang FM is one of the many religious radio stations associated with the Salafi movement in Indonesia, though its owner, Zein Alatas, rejected the labeling, saying the radio station was only trying to propagate Islam. (JP/Fadli)
A Batam radio station that Singapore accused of spreading Islamic State (IS) group propaganda has been cleared of the allegation and was granted permission to continue operations.
The Riau Islands Broadcasting Commission (KPID) conducted a review of the contents aired by Hang FM and and found no evidence it was airing radical teachings espoused by the terrorist group.
"The accusation that was made by Singapore is no longer a problem," KPID chairman Azwardi said recently.
The commission said Hang FM had changed its method of propagating Islam, adding that it was now more open and no longer promoting radical teachings. The radio station, it said, had repeatedly denounced terrorism in its programs.
Hang FM owner Zein Alatas said his radio station was committed to fighting radical teachings.
The radio station held an off-air discussion on Aug. 30 themed "Developing Indonesia without Radicalism," presenting local members of National Police, the Indonesian Ulema Council (MUI) and KPID as speakers.
The radio station was forced to change its contents after being accused by many parties of spreading radical teachings, including Singaporean authorities, who said it spread extremist ideology and radicalized two of its citizens, who had been arrested under the Internal Security Act for allegedly trying to join the Islamic State (IS) group in Syria.

The city-state's Ministry of Home Affairs alleged that Rosli Hamzah, 50, and Mohamed Omar Mahadi, 33, started listening to Hang FM between 2009 and 2010, after which they became interested in "armed jihad" and IS. (ahw)
Join the discussions