Kalla urges Mahathir to apologize over Bugis remark
News Desk

The Jakarta Post
Jakarta |

Wed, November 8, 2017

| 06:18 pm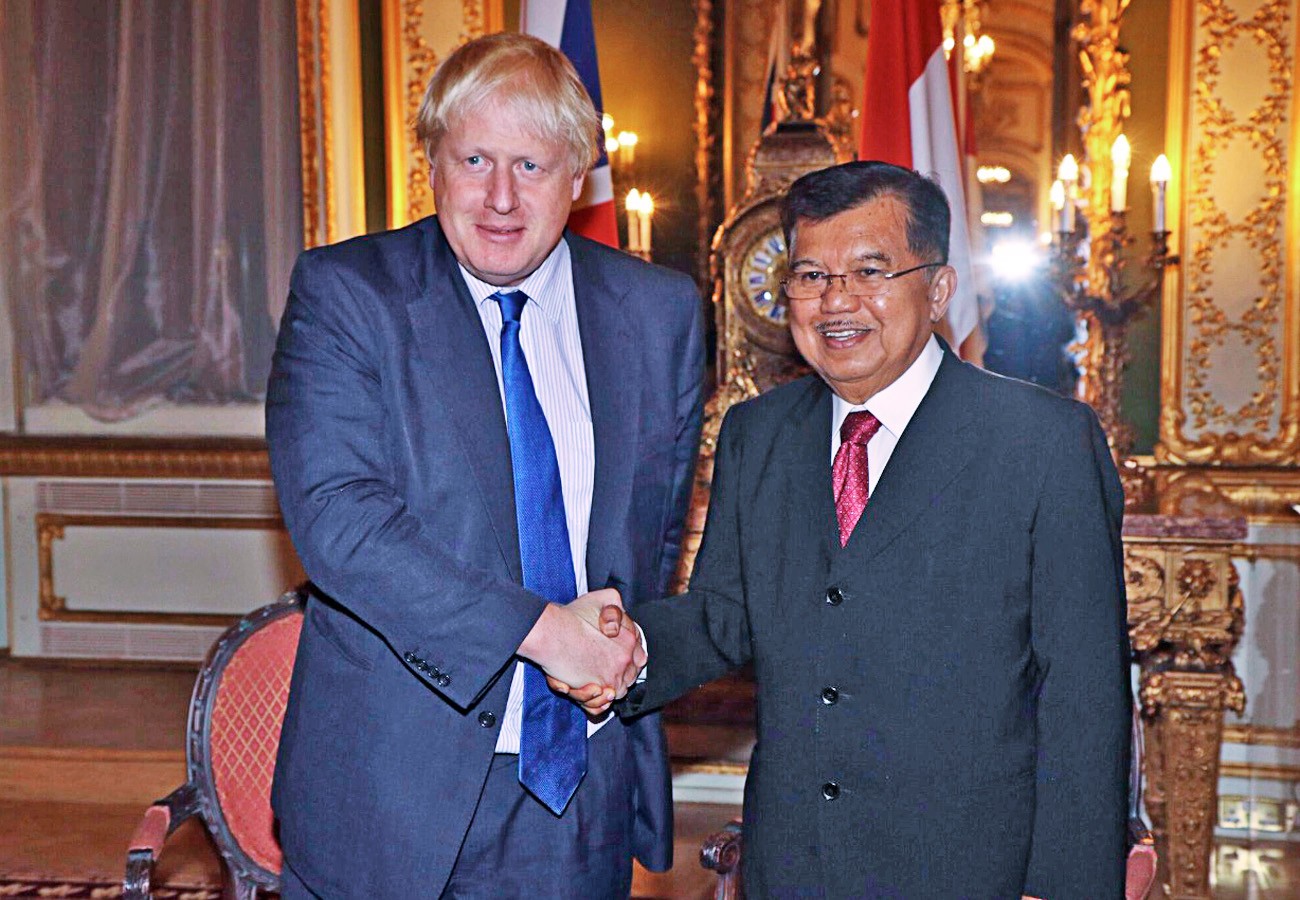 Indonesian Vice President Jusuf Kalla shakes the hand of British Secretary of State for Foreign Affairs Boris Johnson at Lancaster House in London, UK, on Oct. 11, 2017. Kalla was in London to represent Indonesia during the commemoration of ASEAN's 50th anniversary. (Courtesy of Indonesian Embassy in London/file)
Vice President Jusuf Kalla has urged Malaysia's former prime minister Mahathir Mohamad to apologize over his statement linking the Bugis people with pirates, last month.
Kalla is of Bugis ethnicity originating from Sulawesi.
"If Pak Mahathir is a gentleman, he should correct his statement. He shouldn't have linked an individual committing illicit practices with the latter's ethnic group," Kalla said on Tuesday as quoted by tribunnews.com.
Mahathir's statement was not only insulting to the Bugis community in Malaysia, but also to that in Indonesia, he added.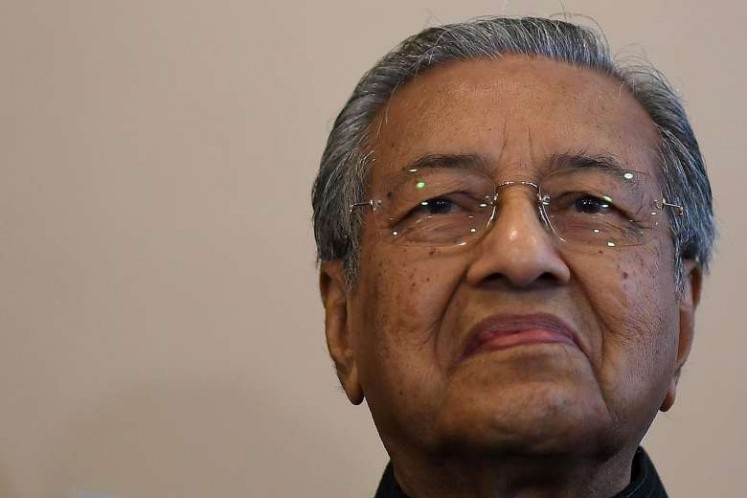 Malaysia's former prime minister Mahathir Mohamad addresses journalists in Putrajaya on July 18, 2017 (AFP/File)
Kalla was referring to Mahathir's statement made during a rally in Petaling Jaya on Oct 14, when he had referred to Malaysian Prime Minister Najib Razak as a "Bugis pirate."
The rally was held against the alleged massive financial scandal embroiling the current Malaysian government.
Kalla was born in Bone, South Sulawesi, 75 years ago.
Read also: Malaysian royals angry over Mahathir 'Bugis pirates' comment
The Bugis are an old seafaring ethnic group from Sulawesi. Large numbers of them migrated to Malaysia. Many Malaysians today claim to have Bugis ancestry.
There are reportedly around 300,000 Bugis people in Malaysia.
Regardless, Kalla said Mahathir's statement would not affect diplomatic relations between the two countries. (kuk/bbs)
Join the discussions