Sri Mulyani optimistic about Q4 growth of 5.3%
Prima Wirayani

The Jakarta Post
Jakarta |

Fri, November 10, 2017

| 03:53 pm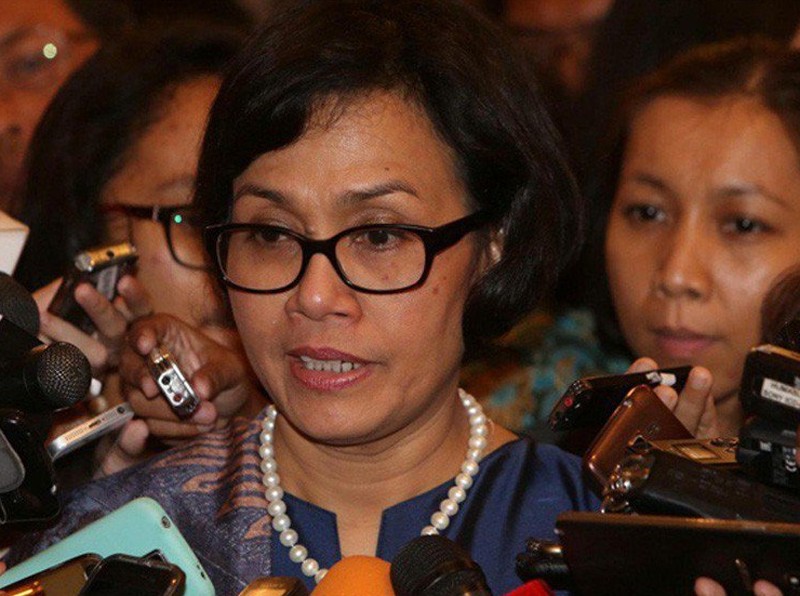 Finance Minister Sri Mulyani Indrawati (AP Photo/Tatan Syuflana)
Finance Minister Sri Mulyani Indrawati remains optimistic about the country's economic growth despite slower-than-expected growth in the third quarter, and expects fourth-quarter growth to reach 5.3 percent, she said on Friday.
"I consider that with third-quarter growth, which was supported by strong investment and exports as well as our efforts in maintaining consumer purchasing power and low prices, we cane still hope that growth in the fourth quarter will reach 5.3 percent," she told reporters on Friday.
If this expectation is fulfilled, the country will see economic growth of 5.09 percent this year.
Gross domestic product (GDP) increased by 5.06 percent in the third quarter, fueled by high investment, government spending and exports, as well as growth in imports amid weaker household spending. The GDP growth rate was 5.01 percent in the first two quarters.
Read also: Economy grows 5.06% in Q3
The third-quarter growth rate has maintained 5.03 percent growth in the economy as of September, which is still lower than the 5.2 percent growth cited in the 2017 revised state budget and expected year-end growth of 5.17 percent.
"Given the positive growth in government spending proposed for the fourth quarter compared to last year, I still have hopes that this will positively impact economic growth," Sri Mulyani said.
Earlier on Thursday, Coordinating Economic Minister Darmin Nasution also said he expected the economy to grow by around 5.1 percent this year.
"It would be unrealistic if [the target] was much higher," he said. (bbn)
Topics :
Join the discussions