Court declares Setya's pretrial void, finally
News Desk

The Jakarta Post
Jakarta |

Thu, December 14, 2017

| 01:19 pm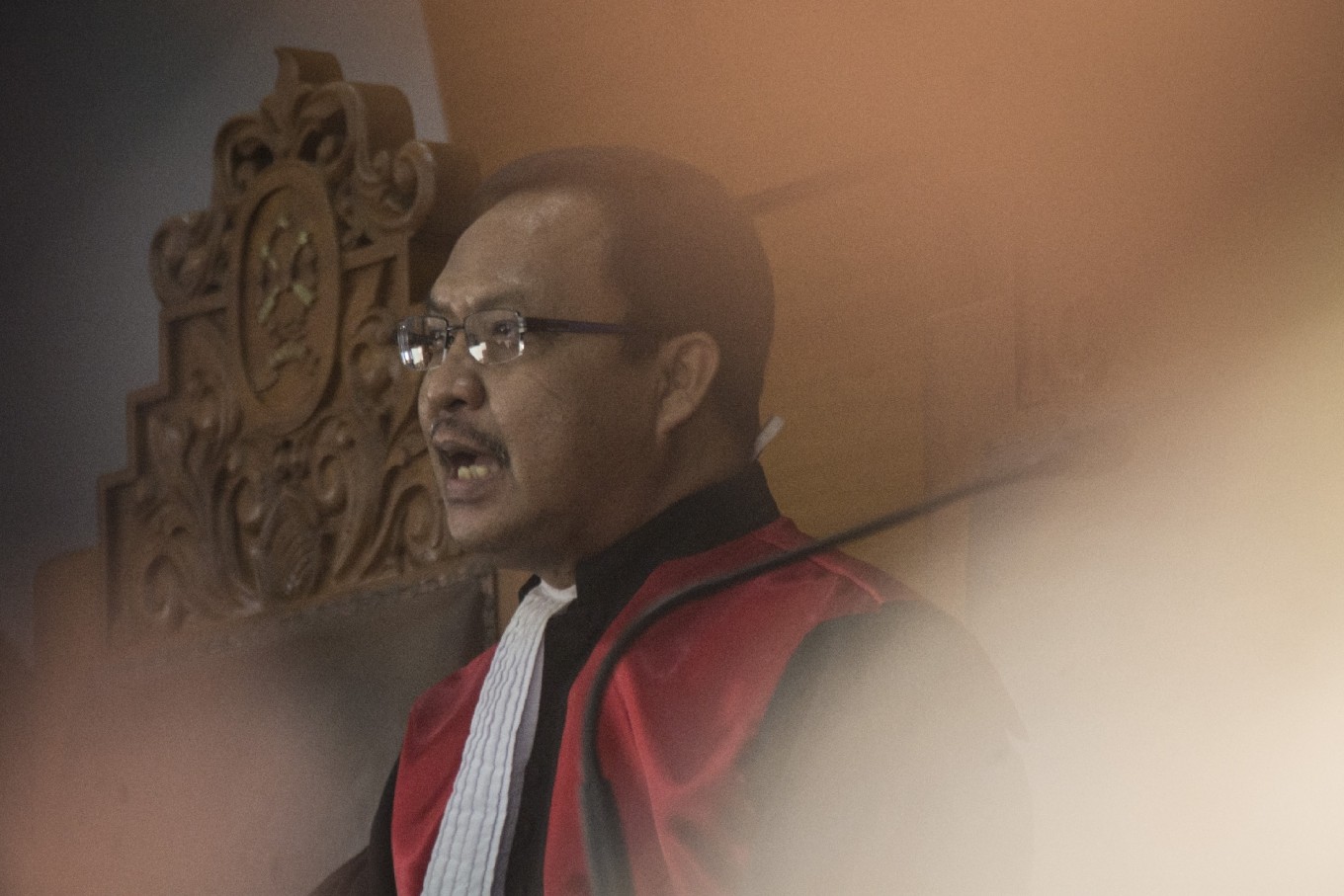 Sole judge Kusno leads the pretrial hearing filed by graft suspect Setya Novanto at the South Jakarta District Court on Thursday, Nov. 30, 2017. (Antara/Aprilio Akbar)
The sole judge presiding over former House of Representatives speaker Setya Novanto's pretrial motion, Kusno, decided on Thursday at the South Jakarta District Court that the motion was invalid.
"I declare the pretrial motion as void and demand the plaintiff pay the pretrial costs. Jakarta, Dec. 14. Signed by the sole judge, myself, Kusno," he said before he finally struck his gavel.
Corruption Eradication Commission's (KPK) legal bureau member, Efi Laila Kholis, was relieved, saying it was obvious from the very beginning that the pretrial motion against the anti-graft body's decision to name Setya a suspect, would fail.
"The Corruption Court set the date of the first trial on the graft case soon after the pretrial motion was filed to the court on Wednesday last week. The judge was kind enough to offer Setya's lawyers the option to retract their motion during the pretrial hearings," she told the press.
Setya's attorney Nana Suryana said he accepted and respected the judge's ruling.
The motion was the second presided over by the court, after it approved the first motion in September. (vla)
Join the discussions