Several Surakarta hotels fully booked for New Year's Eve
Ganug Nugroho Adi

The Jakarta Post
Surakarta, Central Java |

Thu, December 28, 2017

| 07:43 pm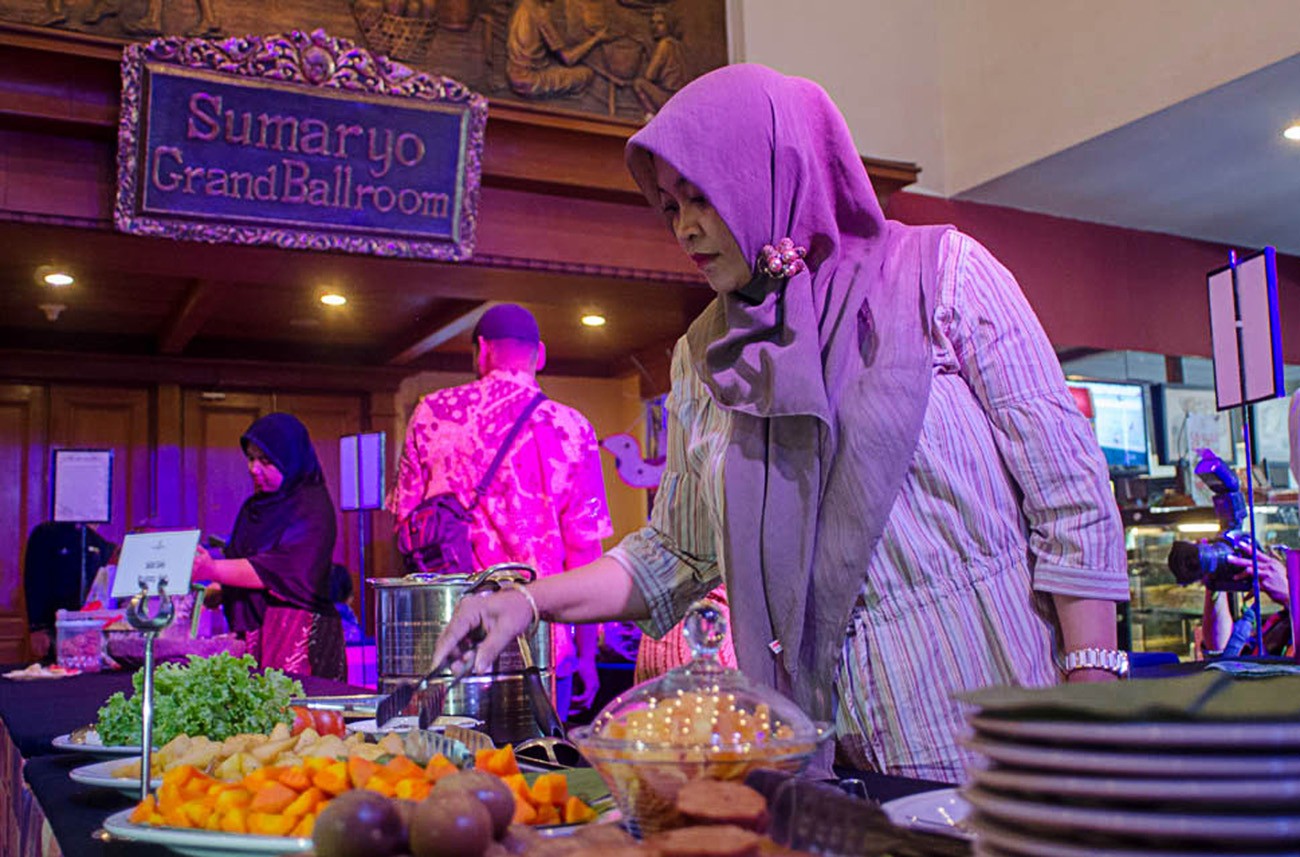 Have a pleasant stay: A guest fills her plate with traditional food during the Nusantara Food Festival at Sunan Hotel, Surakarta, Central Java. (JP/Ganug Nugroho Adi)
The year-end holiday has resulted in a drastic increase from normal days in the occupancy rate of starred hotels in Surakarta, Central Java, with several hotels recording an occupancy rate of 80 to 100 percent ahead of New Year's Eve celebrations on Sunday.
"For peak season like now, usually there are no discounts. They [hotels] offer normal rates," the chairman of the Central Java chapter of the Indonesian Hotel and Restaurant Association (PHRI), Heru Isnawan, said on Thursday.
He said around 50 starred hotels in Surakarta and its surrounding areas were ready to welcome New Year's Eve celebrations and that the average occupancy rate was above 80 percent.
Sunan Hotel general manager Retno Wulandari echoed Heru's statement, saying its hotel occupancy rate had continuously increased starting Sunday.
"Around 80 percent of bookings came from big cities, such as Bandung [West Java], Jakarta and Medan [North Sumatra]. Around 100 rooms were booked from Jakarta, all for Dec. 31," she said, adding that the hotel was set to hold a New Year's Eve event -- themed "Glory Land Year-End Party" -- focusing on food and fashion.
The marketing communications officer of the Best Western Premier Hotel in Solo Baru, Denis Adhaniswara, said 346 rooms were booked from Dec. 30 to 31.
"Most of our guests are families who will be traveling around Surakarta."
Hotel Brothers Solo Baru public relations officer Dwi Aryani said that, by Christmas, the majority of the hotel's rooms were booked. (nmn/ebf)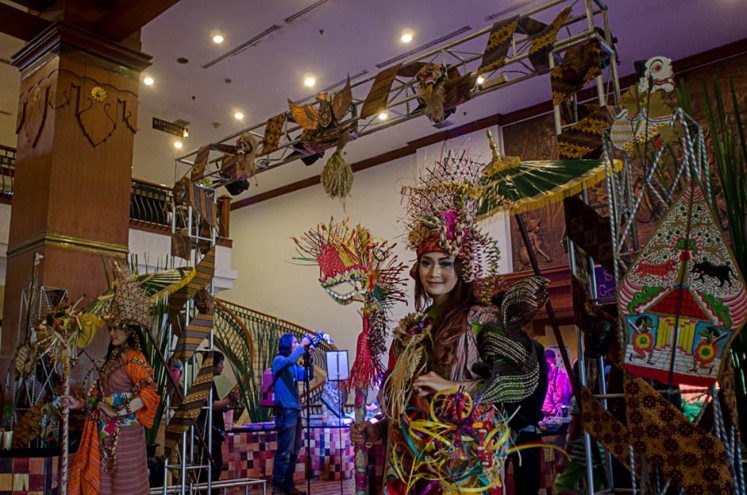 Preserving culture: Models in colorful attire made from traditional fabric pose for photographs at an event at Sunan Hotel in Surakarta, Central Java. (JP/Ganug Nugroho Adi)
Join the discussions