Sinabung volcanic ash damages Karo crops
Apriadi Gunawan

The Jakarta Post
Karo, North Sumatra |

Thu, December 28, 2017

| 09:08 pm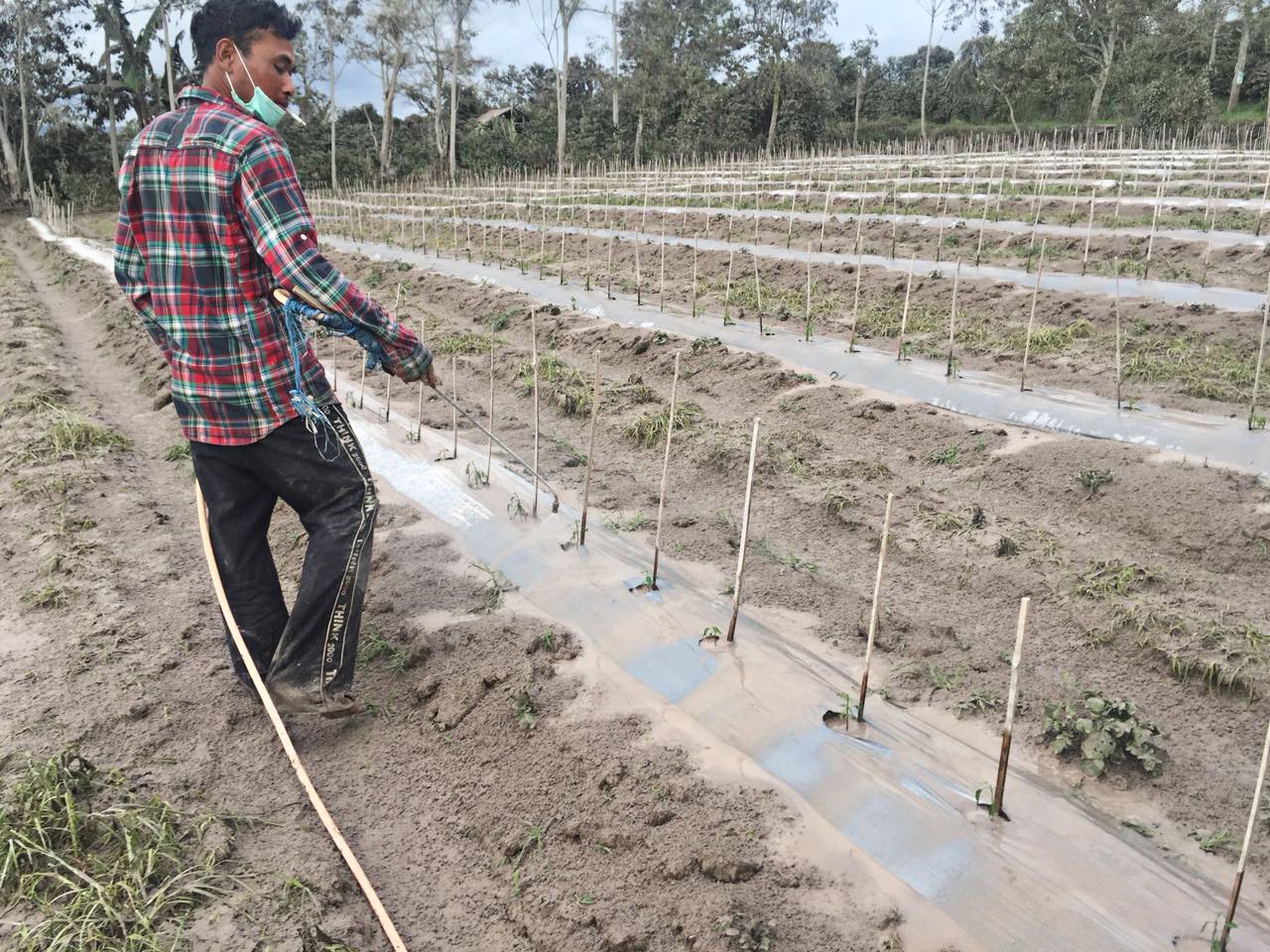 Damaged: A farmer in Namanteran village, Karo regency, North Sumatra, sprays water on his crops on Thursday after they were blanketed by thick volcanic ash from Mount Sinabung . (JP/Apriadi Gunawan)
Crops in several villages across Karo regency, North Sumatra, have been damaged by thick volcanic ash from Mount Sinabung, following its eruption on Wednesday.
Karo Disaster Mitigation Agency (BPBD) head Martin Sitepu said many crops in the regency were threatened with failure.
"Data on potential losses are being collected but it is certain that most of farming land of residents in several villages has been damaged by volcanic ash," Martin said on Thursday.
He said as Sinabung's volcanic ash had also blocked roads and covered residents' houses, BPBD Karo had dispatched several water tankers to clean roads and houses across the regency.
Surianto Tarigan, a farmer living in Namanteran village, said he suffered great losses as most of his crops were damaged by volcanic ash.
"All of my tomato, potato and chili plants have been damaged. I could not harvest them at all," he said.
Wednesday's Sinabung eruption was the biggest eruption of the volcano in 2017, spewing volcanic ash and hot clouds as far as 3,500 meters to the southeast-east and 4,600 m south-southeast. It affected a number of villages including Namanteran, Sukanali Kota Tonggal and Gamber.
Disaster mitigation task force commander Lt. Col. Taufik Rizal confirmed there were no casualties although many farmers were in the danger zones when the eruption occurred on Wednesday afternoon.
"We have checked the [danger zones] and there were no casualties," Taufik said, adding that residents should avoid the danger zones as Sinabung's volcanic activity level was still high. (nmn/ebf)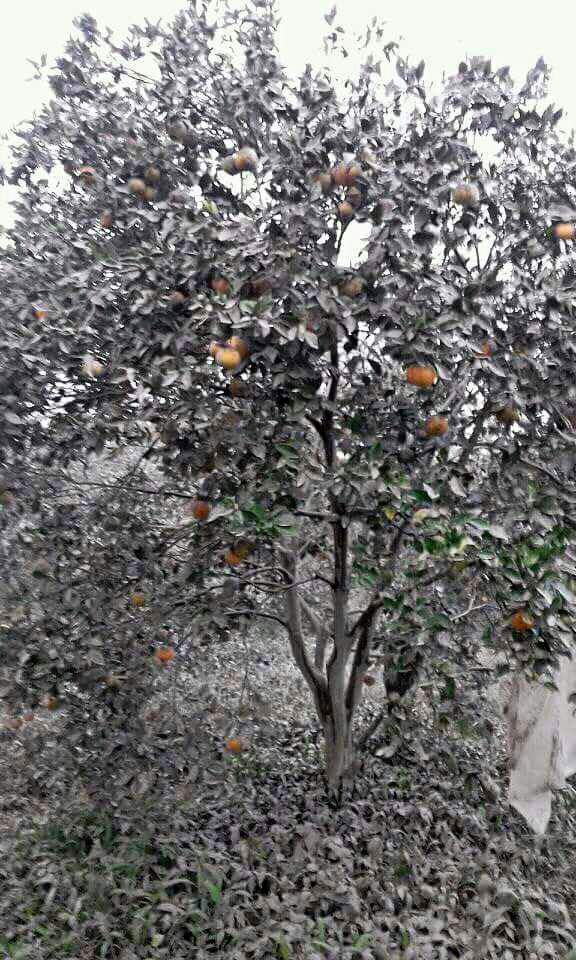 Crop failure: An orange tree belonging to a Karo farmer is seen covered by volcanic ash following Mount Sinabung's eruption on Wednesday. (JP/Apriadi Gunawan)
Join the discussions