Two nabbed for clearing conservation area for plantation, fishpond
Eva Aruperes,

The Jakarta Post
Manado |

Sat, February 10, 2018

| 03:45 pm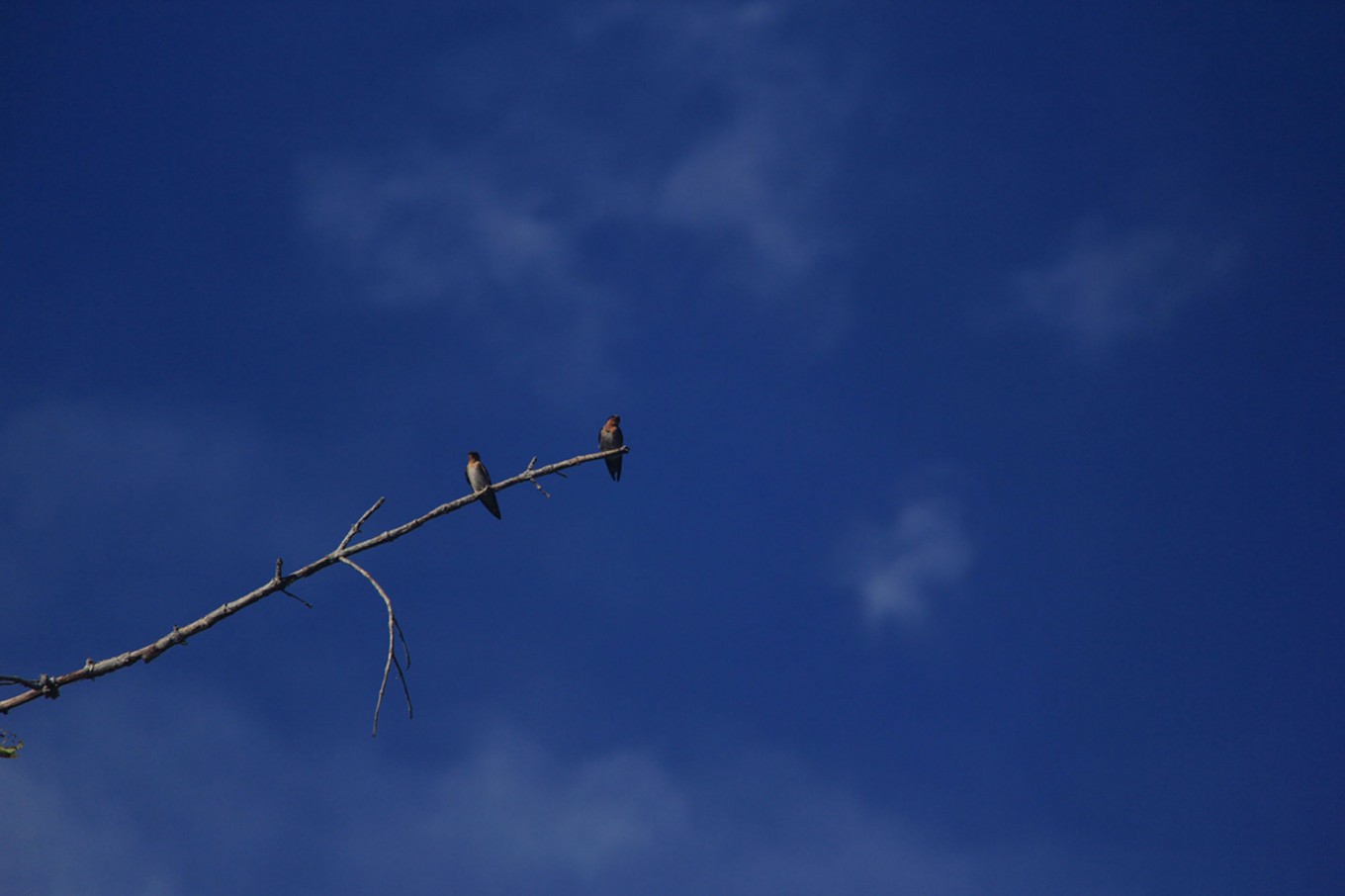 Two birds sit on a tree branch at Bogani Nani Wartabone National Park. The park is home to 36 bird and 10 mammal species endemic to Sulawesi. JP/ Syamsul Huda M Suhari (JP/Syamsul Huda M Suhari)
Two people were arrested for causing damage in Bogani Nani Wartabone National Park, Minahasa Peninsula, Sulawesi.
Amandus, the head of the national park's first responders, said his team and the Bolaang Mondondow Police were now chasing four other people who fled during the arrests.
Amandus said the six suspects had cleared 4 hectares of the park with chainsaws to prepare a plantation and fishponds. The felled trees were still scattered in the area when the team of first responders arrived.
"We found a hut, fishponds and seeds for plants, such as coconut, clove and soya beans," he said.
Amandus said the suspects were allegedly hired by a financier who had committed the same crime a few months before.
The national park is the largest vegetation conservation area in Sulawesi, extending more than 282,000 ha. The park was established in 1991 and was renamed in honor of Nani Wartabone, a national hero who fought Japanese colonial troops in Gorontalo during World War II.
As home to various endemic species in Sulawesi, the Wildlife Conservation Society named the park the most important site for wildlife on the island. (gis/ahw)
Topics :
Join the discussions