Drug courier arrested at Balikpapan airport
Balikpapan, East Kalimantan |

Sun, February 11, 2018

| 10:41 pm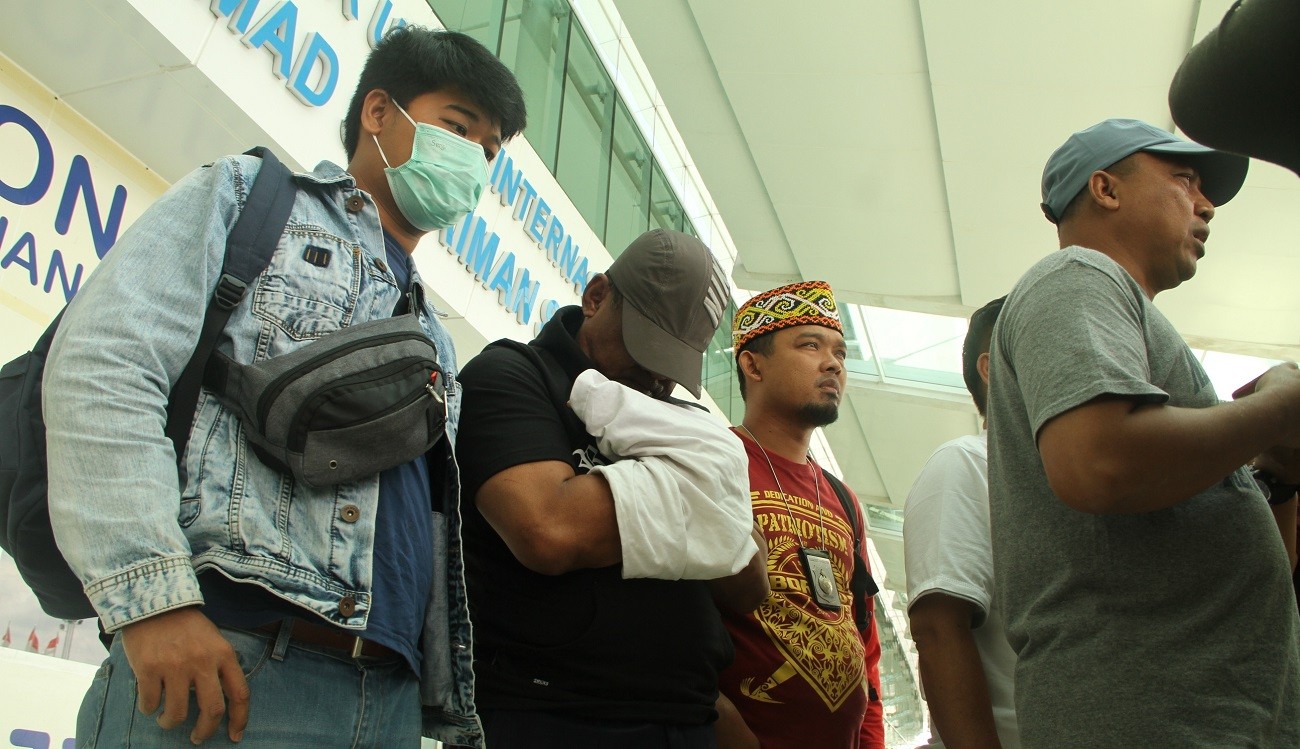 Busted: AR (second left), 48, was arrested over alleged drugs possession at Sepinggan Airport in Balikpapan, East Kalimantan, on Thursday. (JP/N.Adri)
East Kalimantan Police officers have arrested a man, identified only as AR, 48, over alleged drugs possession at Sepinggan Airport in Balikpapan, East Kalimantan.
The police seized one kilogram of crystal methamphetamine worth around Rp 2 billion (US$147,000) kept inside a jacket he was wearing when the arrest occurred.
"We made the arrest on Thursday morning at the exit from Sepinggan Airport. He worked as a civil servant at Juwata Airport in Tarakan, North Kalimantan, serving as an aviation security officer," said the East Kalimantan Police's Narcotics Crime Investigation director Sr. Comr. Ahmad Sauri on Saturday.
AR arrived in Balikpapan on Lion Air flight JT 0673. It is suspected that by using his status as an Avsec officer, AR was able to easily pass security checks at Juwata Airport, after which he could easily board the aircraft.
AR admitted he had trafficked drugs between Tarakan and Balikpapan four times. Each time he received around Rp 3 million to Rp 4 million.
"He has been a drug courier since 2010," said Sauri. "This was the first time he had carried such a large amount of drugs. Previously, he had only brought several grams of crystal meth per operation." (ebf)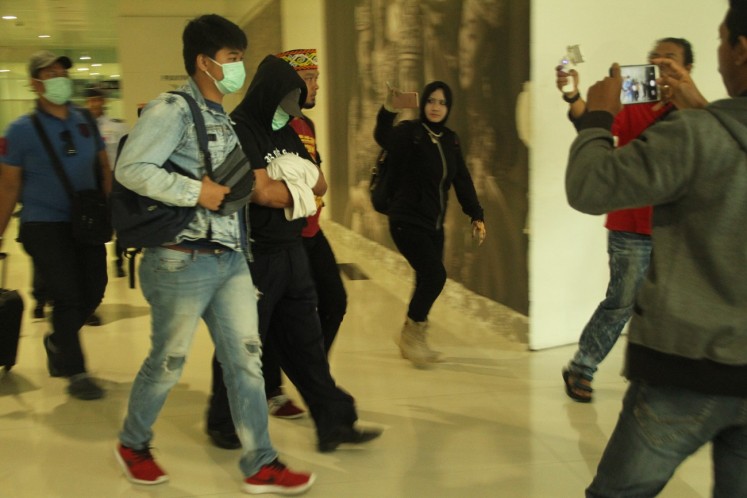 Fighting against drugs: East Kalimantan Police officers escort AR (center with black shirt), 48, who was arrested over alleged drugs possession at Sepinggan Airport in Balikpapan, East Kalimantan, on Thursday. (JP/N.Adri)
Topics :
Join the discussions