Census needed to upgrade population data: BPS
Anton Hermansyah

The Jakarta Post
Jakarta |

Wed, February 14, 2018

| 07:39 pm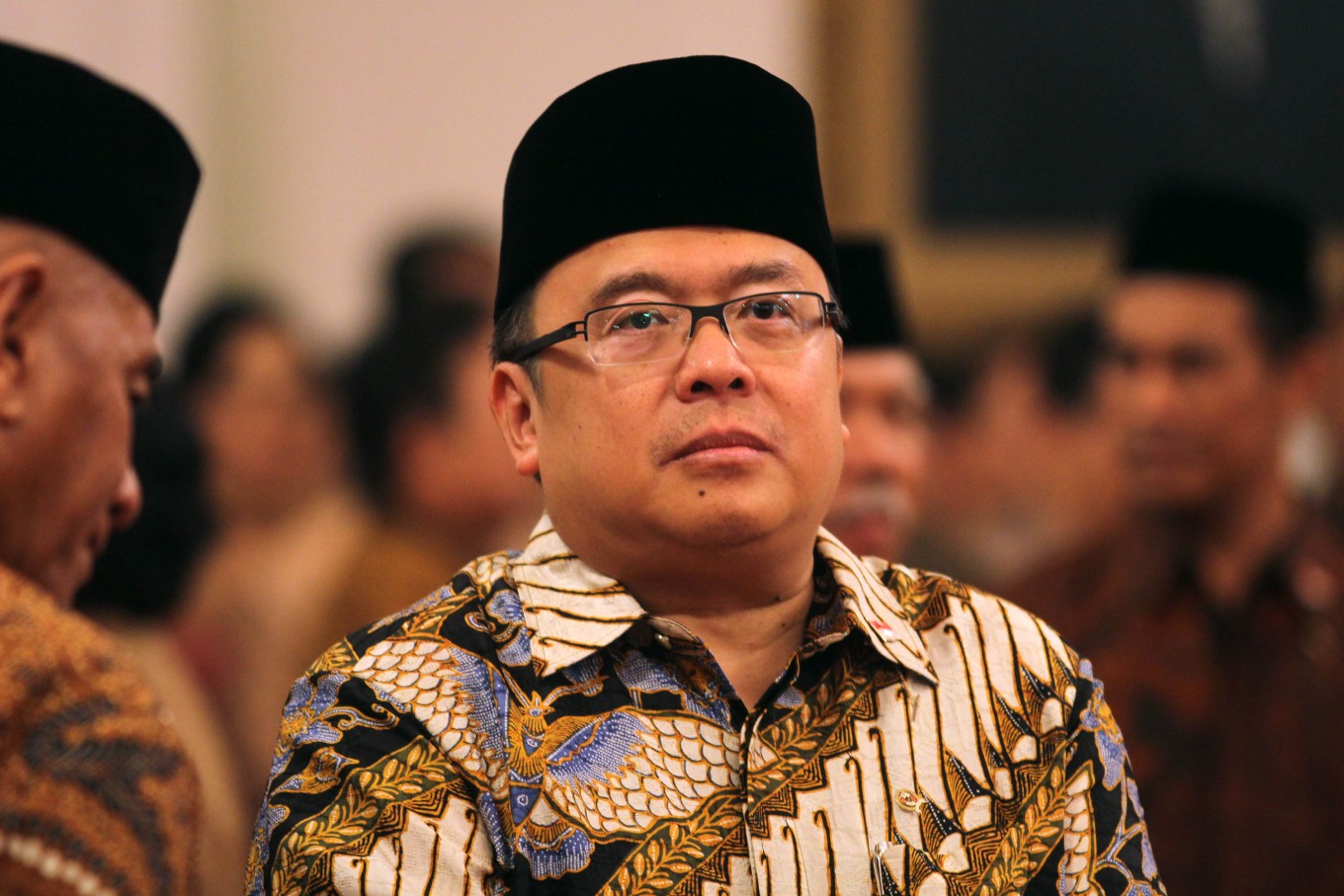 National Development Planning Minister Bambang Brodjonegoro (pictured) said the result of the census would be an important reference for the government before it began planning future development programs. (The Jakarta Post/wienda parwitasari)
Central Statistics Agency (BPS) head Suhariyanto said on Wednesday that Indonesia needed to hold a census to upgrade its population data, which was last obtained with the 2010 census.
He said the result of Census 2020, which is currently being prepared, would provide "de facto data" on the number of people in a specific place at a specified time.
He said the census was different from the national ID data collection by the Home Ministry, which was "de jure data" based on where a person registered their address.
Meanwhile, National Development Planning Minister Bambang Brodjonegoro said the result of the census would be an important reference for the government before it began planning future development programs.
Suahariyanto said Indonesians tended to move from one province to another without changing their addresses.
"Indonesians tend to migrate without changing their addresses on their national ID cards. In my neighborhood in Jakarta, for example, a lot of housemaids still use their addresses in their hometowns," Suhariyanto said during a meeting on Census 2020 at the BPS office in Jakarta.
The meeting was attended by experts from various institutions as BPS sought input on the implementation of the census.
The total population figure may be similar in both de jure data and in de facto data but the distribution of the population would be more clearly shown in de facto data, he added. "This also happens in other countries, not only in Indonesia," Suhariyanto said. (bbn)
Topics :
Join the discussions