PLN to connect Gili Gede with undersea cable
Panca Nugraha/Mataram

The Jakarta Post
Mataram, West Nusa Tenggara |

Tue, February 27, 2018

| 11:31 am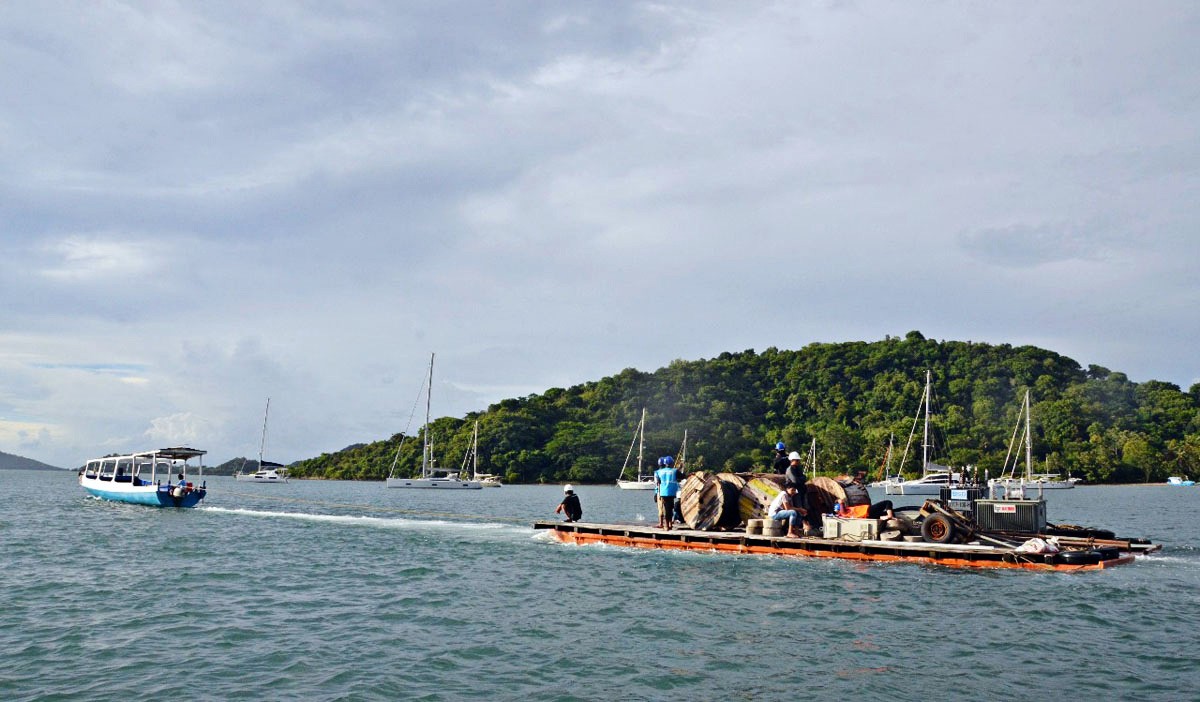 Personnel of the West Nusa Tenggara office of state electricity firm PLN transport equipment for the construction of an undersea cable network in Gili Gede, West Lombok, West Nusa Tenggara, on Feb.22. (JP/Panca Nugraha)
State-owned electricity company PLN will connect Gili Gede, a small island with great tourism potential in West Nusa Tenggara, with an undersea cable network to Lombok Island to supply electricity for both households and to support tourism on the island.
"We will connect Gili Gede to the Lombok electricity system," said Mukhtar, PLN general manager for West Nusa Tenggara, adding that PLN would construct two 2.4 kilometer undersea cables with a capacity of 20 KiloVolt (KV) each.
There are 450 households on the four-square kilometer island, which also has beautiful beaches and underwater scenery for tourism.
Mukhtas said that Lombok currently had surplus electricity supply, which could be distributed to Gili Gede.
He said the project would begin in May and was planned to be completed in June, before the Idul Fitri holiday – the most awaited Islamic holiday.
The effort to electrify remote areas in West Nusa Tenggara has faced difficulties relating to the transportation of materials. For example, there are no motorized vehicles on Gili Gede.
PLN needed to transport the materials to construct the electricity infrastructure with traditional carts from one point to another, said Mukhtar, adding that the transpiration of materials to Gili Gede was also frequently disrupted by high tides.
Mukhtar said that with the undersea cable development project, PLN targeted to increase the electrification coverage in West Nusa Tenggara to 90 percent from 85.1 percent at present. (roi/bbn)
Join the discussions