Pesakih low-cost apartment residents lodge complaints about water bills, quality
News Desk

The Jakarta Post
Jakarta |

Fri, March 2, 2018

| 02:10 pm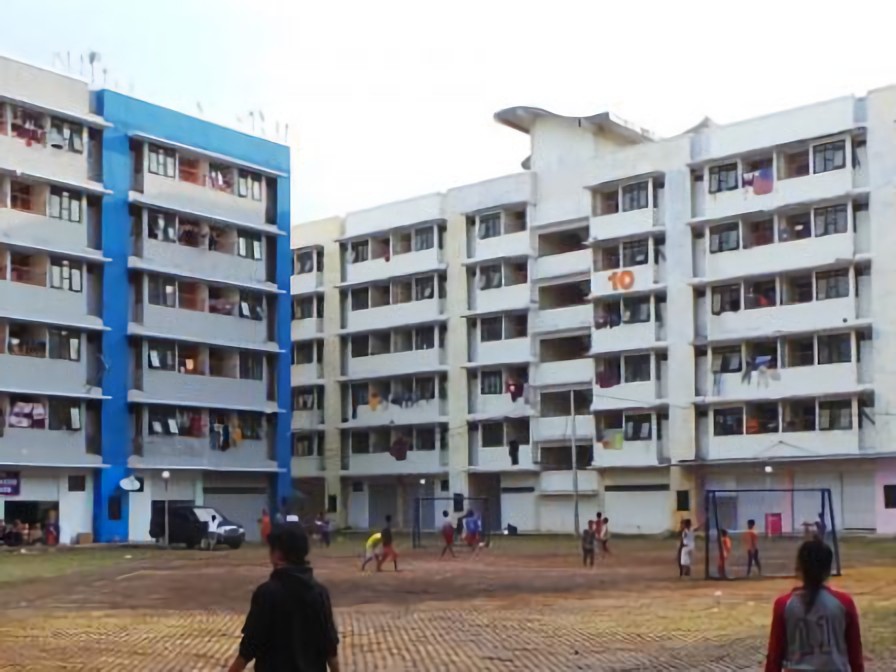 Rawa Bebek low-cost rental apartment in East Jakarta. Residents of Pesakih low-cost apartments in Daan Mogot, West Jakarta, have lamented the rising cost of water and its poor quality. (beritajakarta.com/File)
Residents of Pesakih low-cost apartments in Daan Mogot, West Jakarta, are lamenting the rising cost of water and its poor quality.
"I live with my grandchild. It's just the two of us in our household, but the water bill keeps increasing. Other households have more people but have lower bills," said 68-year-old Mulyani on Thursday as quoted by kompas.com.
According to Mulyani, her first bill amounted to Rp 9,450 (6 US cent) for 9 cubic meters of water as it was subsidized. However, in January her bill amounted to Rp 99,000 for 22 cu m and Rp 127,700 for 26 cu m in February.
Mulyani said she used the water for bathing, washing dishes and doing laundry. For cooking, she preferred to use bottled water.
I can't use the water here for cooking. I tried using it to cook rice, but the dirt in the water ended up sticking to the rice, making it sort of smelly," said the resident.
Suleha, 65, is also concerned about her water bill.
"Other households with seven people pay around Rp 20,000, while my household of five is charged almost Rp 200,000," said Suleha, adding that her February bill amounted to Rp 137,150 for 27 cu m of water.
Suleha also complained about the water quality.
"It's mostly clear, but it makes my skin itch and sometimes it smells like chlorine."
Sulis, meanwhile, said the water bill for her household of seven was lower than other households.
"I pay Rp 25,400 for 12 cu m of water, but it's paid along with the rent of Rp 281,000 per month via ATM," said Sulis.
Water costs for low-cost apartments are regulated under a gubernatorial decree issued in October last year. Residents previously received a subsidized price of Rp 1,050 per cu m, with a maximum of 10 cu m per month.
Pesakih apartments administrative head Yulis said developers had received the residents' complaints.
"Many have protested the loss of the subsidy and the bill amount is calculated according to the meter installed in each residents' household," said Yulis. (jlm)
Join the discussions