One year prison sentence sought for Australian over drug abuse
Ni Komang Erviani

The Jakarta Post
Denpasar, Bali |

Tue, March 13, 2018

| 08:10 pm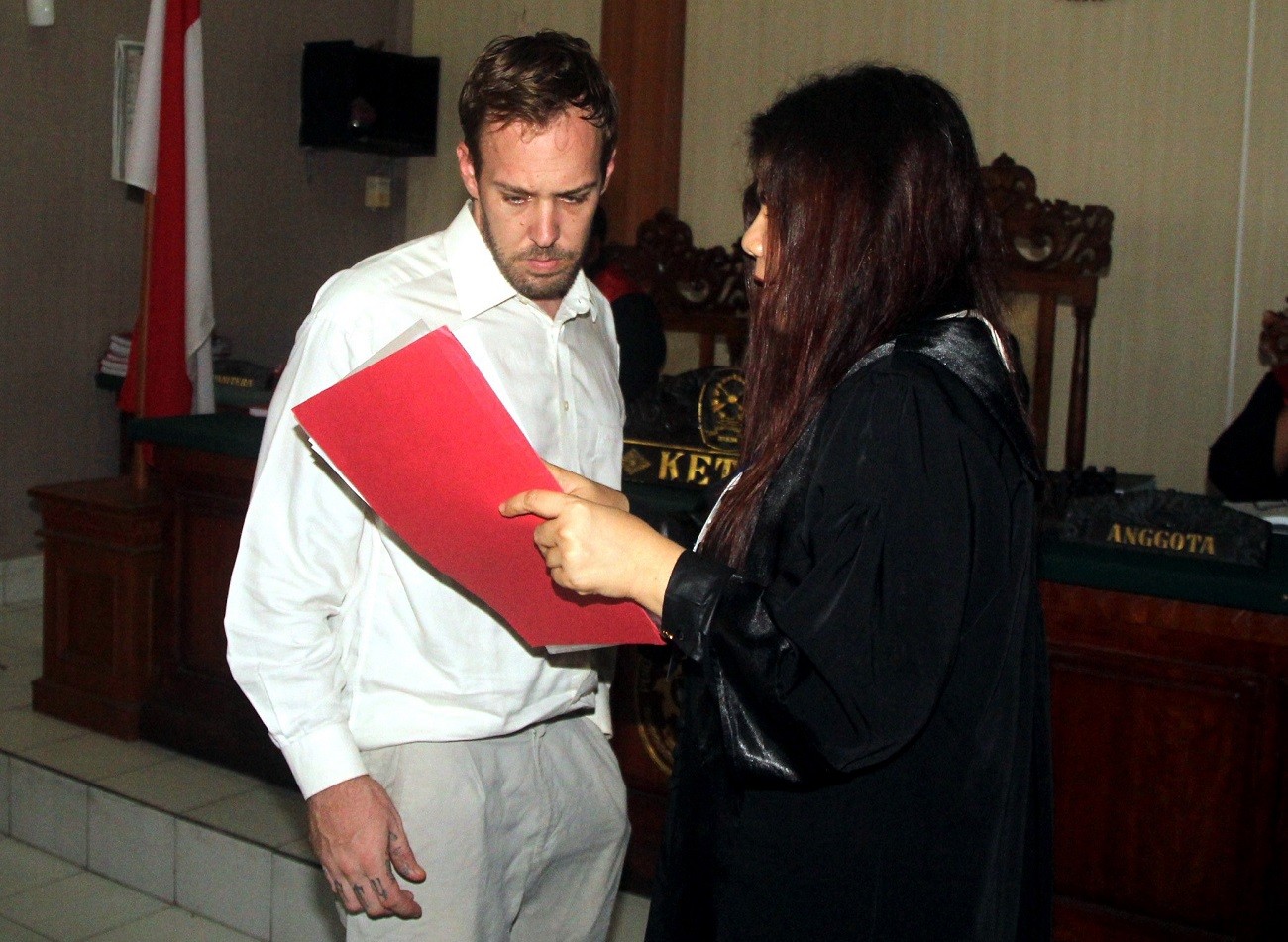 Suspected: Australian citizen Joshua James Baker talks with his lawyer at his case hearing at the Denpasar District Court in Bali on March 3. (JP/Zul Trio Anggono)
Prosecutors have demanded the Denpasar District Court's judges to sentence Australian citizen Joshua James Baker, 32, to one year in prison after he was found guilty of abusing drugs.
Speaking at the court on Tuesday, prosecutors said the defendant's psychiatric condition had been thoroughly considered in demanding the sentence.
Prosecutor Assri Susantina said Baker had been found guilty of abusing drugs under Article 127 of the 2009 Narcotics Law. He also violated Article 62 of the 1997 Psychotropic Law for illegally possessing psychotropics.
"Throughout the trial, no reason was found for the court to justify and forgive the defendant's misdeeds," said Assri.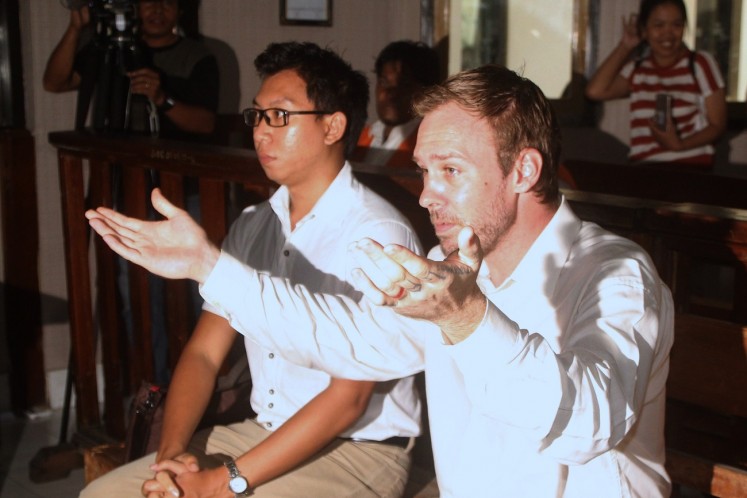 Accused: Australian citizen Joshua James Baker attends his case hearing at the Denpasar District Court in Bali on March 13. (JP/Zul Trio Anggono)
However, Assri said some factors could mitigate his sentence, including the fact that he could not communicate properly because of his mental illness.
"The defendant has suffered from severe depression with symptoms of psychotic [mental disorder] because of the use of psychoactive substances. He is also prone to drug addiction and now he is under the supervision of doctors," Assri said.
Baker was arrested in October 2017 by Ngurah Rai International Airport custom and excise personnel upon his arrival at the airport from Bangkok. He was allegedly carrying 28.02 grams of tobacco mixed with marijuana and 37 diazepam pills.
While in police custody, Baker escaped through the toilet ventilation shaft at the Bhayangkara Police Hospital in Denpasar when he was admitted to the facility for medical treatment. His escape ended 10 hours later after the police caught him at a luxury hotel in Canggu Beach area in North Kuta. (ebf)
Topics :
Join the discussions