Misconceptions hinder efforts to prevent methanol poisoning deaths
Elly Burhaini Faizal

The Jakarta Post
Jakarta |

Mon, April 16, 2018

| 07:59 pm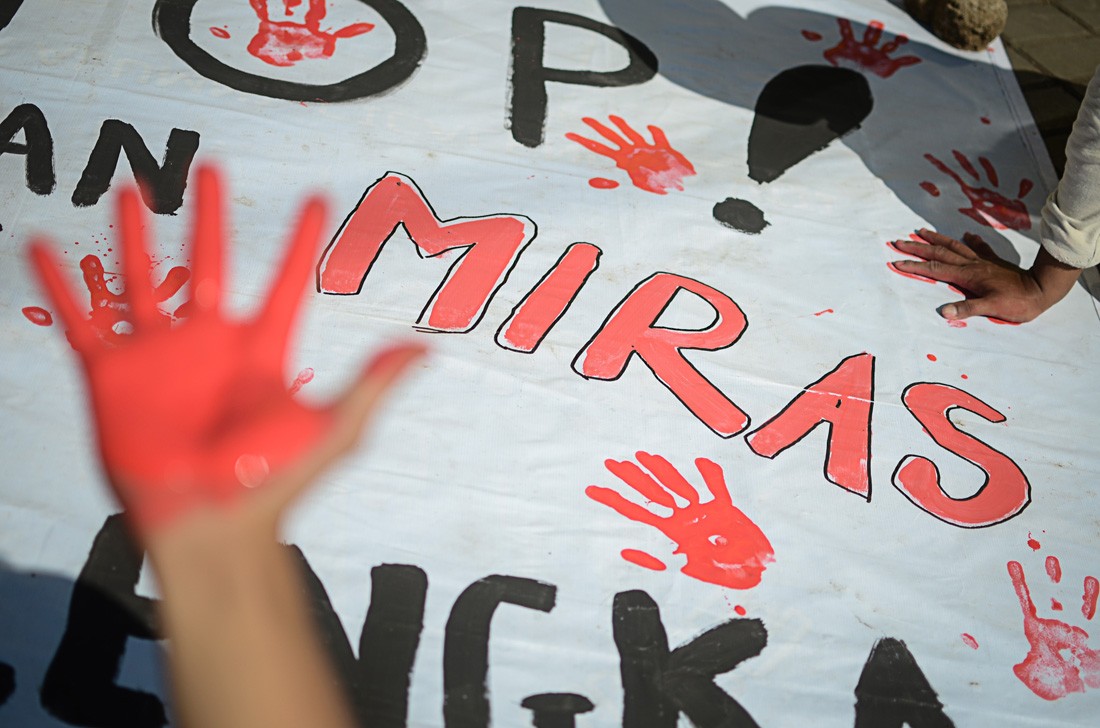 Showing solidarity: Members of civil society group Komite Solidaritas Pemuda Cicalengka (Cicalengka Youth Solidarity Committee) make hand stamps on a banner during a rally at Alun-alun Cicalengka, Bandung regency, West Java, on April 13, to call on authorities to take tougher measures to stop the spread of oplosan (bootleg liquor) that killed dozens of people in the regency. (Antara/Raisan Al Farisi)
Misconceptions have hampered efforts to prevent fatalities from methanol poisoning that recently killed 60 people in West Java.
In many cases, methanol was added to ethanol, which people have been drinking recreationally for some time, to give alcohol more of a kick. In fact, methanol does not have an additional effect as expected, but it will kill people who consume it.
"Methanol will not make you drunk, so, it's poor value for money. No additional effect can be expected from methanol except for those who are making money by mixing it with ethanol," Oslo University Hospital medical expert Knut Erik Hovda told The Jakarta Post on Sunday.
He said there were many misconceptions about methanol. "It has been widely perceived that, for instance, if you make your ethanol the wrong way, you will have a lethal amount of methanol coming out from the distillation process," said Hovda.
"It is always added [to ethanol] by someone who wants to make money," he asserted.
(Read also: Ethanol needed to treat 'oplosan' poisoning: Expert)
Misconceptions among doctors who lack knowledge about methanol-related details have aggravated the problem.
Hovda said methanol would not be toxic before it metabolized in the body and breaking down into formic acid, adding that it was the formic acid that killed people.
"As long as you have ethanol in your blood, you will not get the toxic effects of methanol because it will stop its transformation process into formic acid. You will get the toxic effects only after the ethanol is completely out of your blood system," said Hovda.
"This is why the most important part of methanol poisoning treatment is to give patients more ethanol," he added.
Topics :
Join the discussions