An Nadzir followers commence Ramadhan on Tuesday
Andi Hajramurni

The Jakarta Post
Makassar, South Sulawesi |

Tue, May 15, 2018

| 05:15 pm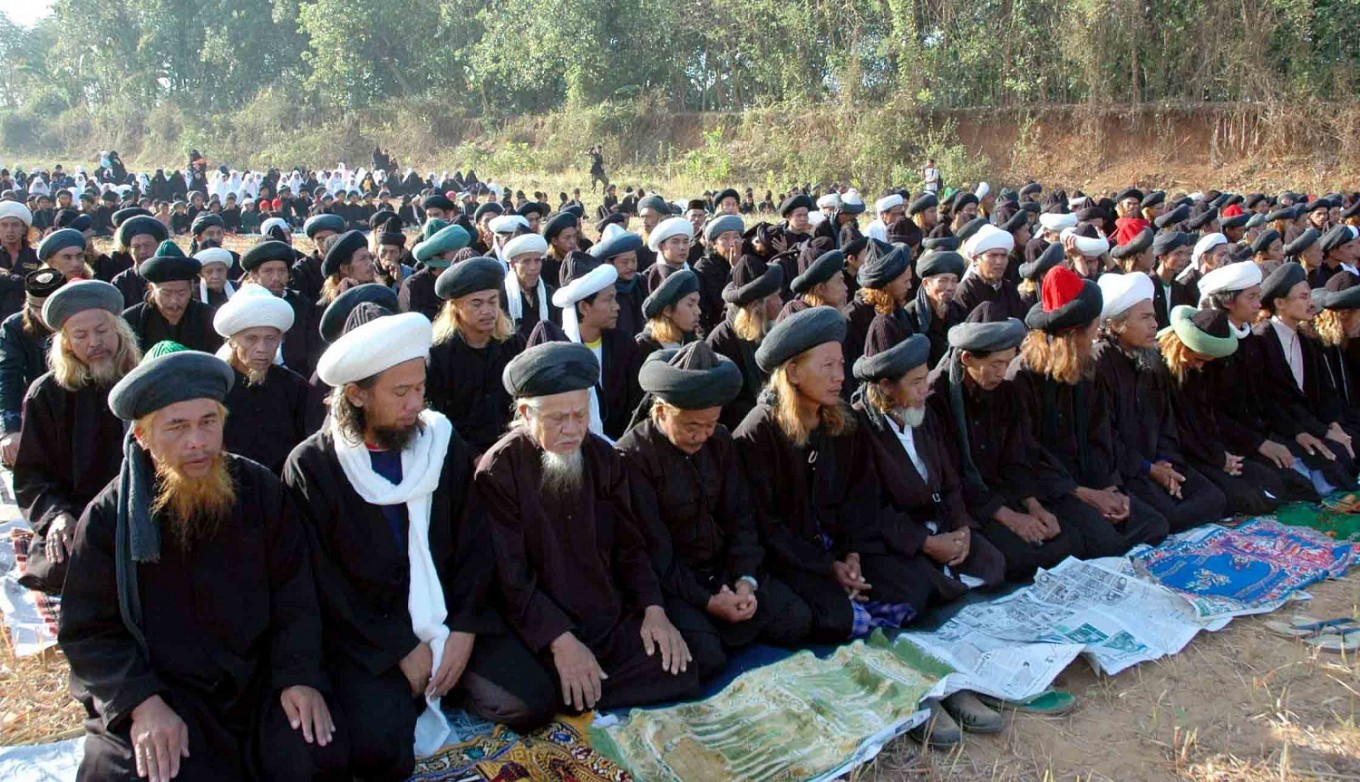 Observance: An Nadzir followers perform Idul Fitri prayers in a field near their settlements around Mawang Lake, Gowa, South Sulawesi, in 2016. (JP/Andi Hajramurni)
Followers of Islamic group An Nadzir in South Sulawesi commenced Ramadhan on Tuesday, two days earlier than other groups, which are set to enter the first day of the holy month on Thursday.
An Nadzir leader Lukman A. Bhakti said the decision was made based on calculations using hisab (astronomical calculations) and rukyat (visual observations of the new moon). The sect had also observed natural phenomenon since mid-Syaban, the eighth month on the Islamic calendar, which fell in early May, in coming to the decision.
"Based on our observations, the transition from Syaban to Ramadhan occurred on Monday at noon; thus, the first day of Ramadhan was yesterday. We started fasting today, however," Lukman said on Tuesday.
An Nadzir, the followers of which mainly live in Gowa regency, South Sulawesi, is among Islamic groups across the country that use their own methods in deciding the first day of Ramadhan – which marks the start of fasting – and Syawal to mark the first day of Idul Fitri.
Despite of the difference with other Islamic groups and the government, Lukman said he honored their decision because they used different calculation methods. "It's not a problem," he said.
The Religious Affairs Ministry is slated to hold an isbat (confirmation) meeting to determine the first day of Ramadhan on Tuesday in Jakarta. Previously, Indonesia's second-largest Muslim organization, Muhammadiyah, announced the first day of Ramadhan 1439 to fall on Thursday, according to the Islamic calendar based on astronomical calculations. (kuk/ebf)
Topics :
Join the discussions