E. Kalimantan Police destroy drugs, alcoholic drinks ahead of Ramadhan

Balikpapan, East Kalimantan |

Tue, May 15, 2018

| 12:14 pm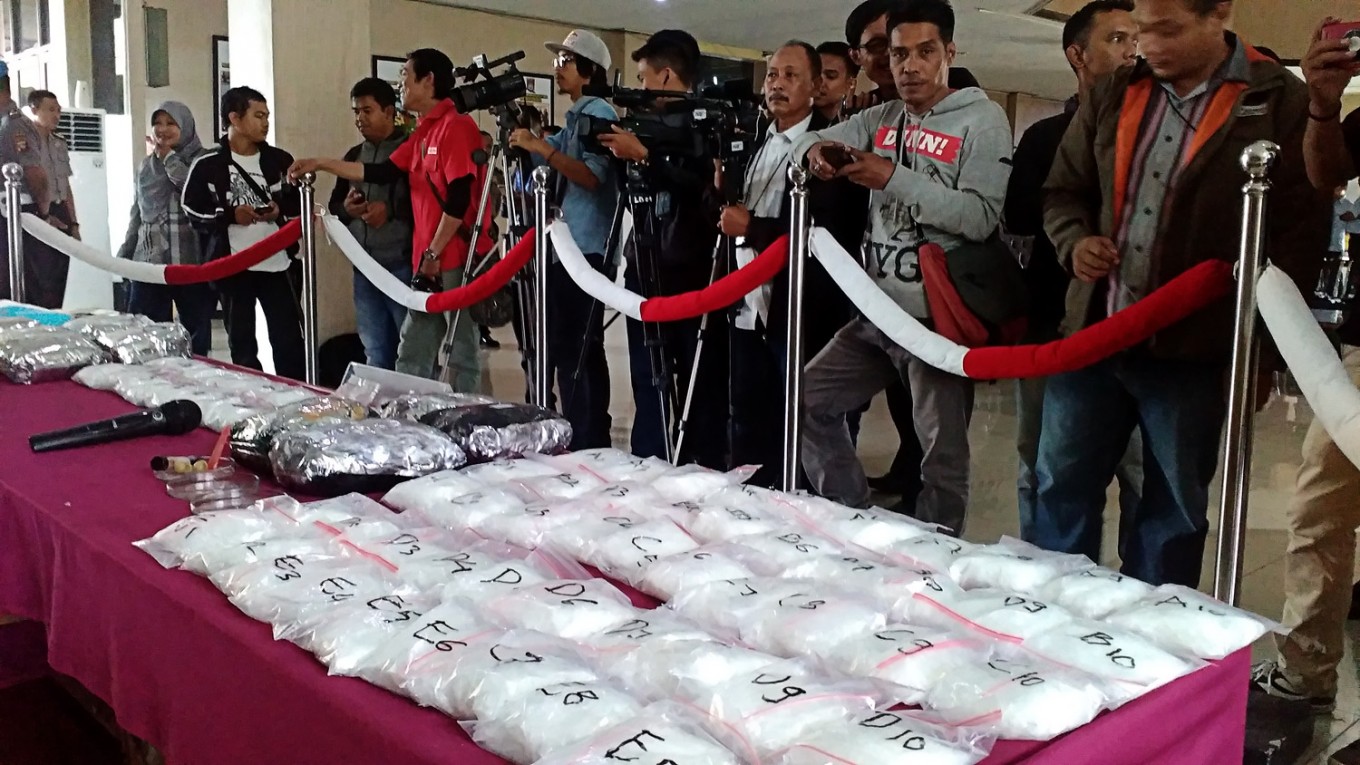 Dangerous substance: Journalists take pictures of crystal methamphetamine the West Kalimantan Police will destroy on March 29, 2017. (JP/Severianus Endi)
The East Kalimantan Police destroyed on Monday 6 kilograms of crystal methamphetamine and 540 ecstasy pills at the Dome Balikpapan sports and convention center parking lot.
The crystal meth alone was worth Rp 12 billion (US$ 857,308), according to East Kalimantan Police chief Insp. Gen. Priyo Widyanto.
The drugs had been seized as evidence in cases handled by the force's Narcotics Directorate. They reportedly came from the northern areas of Sabah, Malaysia.
Police also destroyed 3,581 bottles containing a total of about 10,000 liters of traditional and factory-made alcoholic beverages, ranging from palm wine to bootleg liquor.
In total, the drinks were worth nearly Rp 600 million.
"These were all evidence from several cases [investigated] from April to May," Priyo said on Monday, adding that the drugs and alcohol were destroyed as part of preparations for the fasting month.
He also expressed hopes that the province's crime rate, especially cases involving alcohol and drugs, would decrease during Ramadhan.
"However, we will prevent such cases from re-occurring by performing raids on suspicious places," he said. (dpk/ebf)
Topics :
Join the discussions