Jokowi appoints four new expert staff members
Marguerite Afra Sapiie

The Jakarta Post
Jakarta |

Wed, May 16, 2018

| 01:28 pm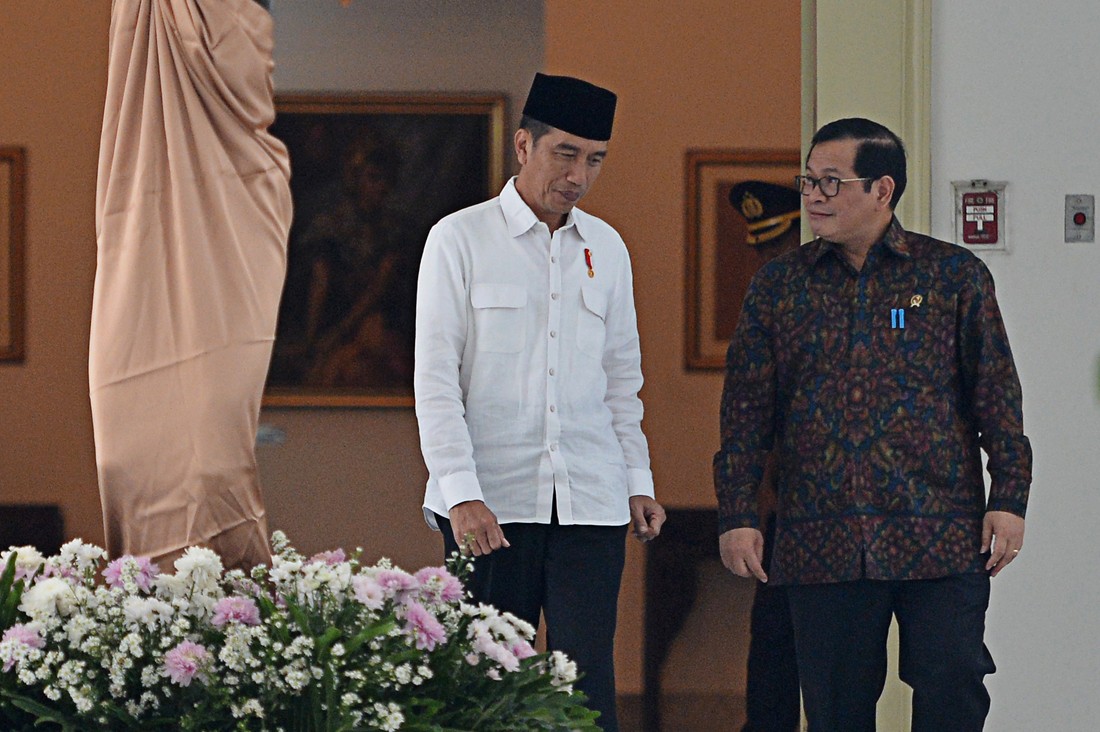 Close talk: President Joko "Jokowi" Widodo (left) talks with Cabinet Secretary Pramono Anung ahead of a Cabinet meeting at the Bogor Palace in Bogor, West Java, on April 18. (Antara/Wahyu Putro A.)
President Joko "Jokowi" Widodo has appointed four new expert staff members to his administration through a presidential decree, Cabinet Secretary Pramono Anung has confirmed.
Two of the four are Adita Irawati, the former corporate communications vice president for state-owned communications firm Telkomsel, and Abdul Ghofar Rozin, the son of Nahdlatul Ulama senior cleric Mohammad Ahmad Sahal Mahfudz.
The two others are Siti Ruhaini Dzuhayatin, the former commissioner of the Organization of Islamic Cooperation's Independent Permanent Human Rights Commission, and Ahmad Erani Yustika, the former director general at the Villages, Disadvantaged Regions and Transmigration Ministry .
"They have started working and yesterday they coordinated with the state secretary and I because managerial administration [duties] fall under the Cabinet secretary," Pramono said on Tuesday.
Adita's task, he added, was to revamp outdated public relations systems at ministries and state institutions by promoting content-making through social media.
Abdul was appointed to assist the President during domestic religious events, such as when Jokowi meets with ulema on visits to Islamic boarding schools.
Siti, with her background in religious issues and human rights, was assigned to assist Jokowi in international religious issues.
Lastly, Ahmad would assist Jokowi in developing economic policies, given his expertise in village funds, Pramono said.
With the additional members, Jokowi now has 10 expert staff members. The other six are Johan Budi, Ari Dwipayana, Lenis Kogoya, Sukardi Rinakit, Gories Mere and Diaz Hendropriyono. (ebf)
Join the discussions