Qodiriyah followers start fasting on Tuesday
Arya Dipa

The Jakarta Post
Bandung, West Java |

Wed, May 16, 2018

| 10:40 am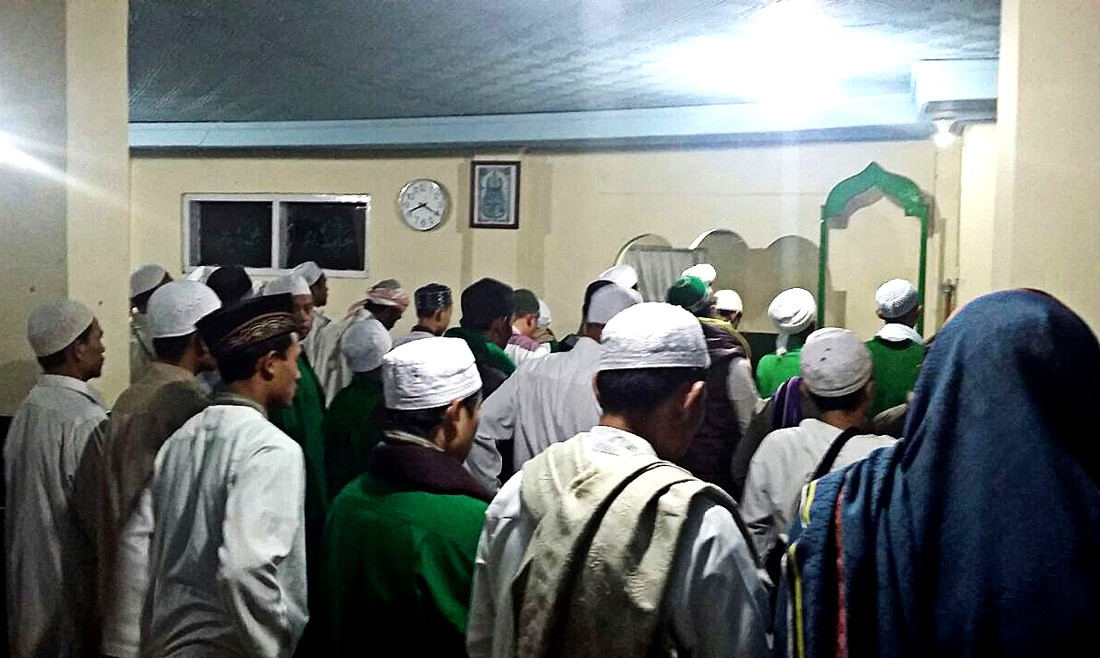 Followers of Dzatul Jalal Al Qodiriyah, a school of Sufism in Indonesia, perform "tarawih" (Ramadhan evening prayers) at the Al Barkah wal Khoir Daarul Khodir Assalyan Islamic boarding school in West Bandung regency, West Java, on Tuesday. (JP/File)
Followers of Dzatul Jalal Al Qodiriyah, a school of Sufism in Indonesia, commenced Ramadhan on Tuesday, or two days before the start of the fasting month officially announced by the Religious Affairs Ministry.
Dozens of Qodiriyah followers from the Al Barkah wal Khoir Daarul Khodir Assalyan pesantren (Islamic boarding school) in West Bandung regency, West Java, performed tarawih (evening Ramadhan prayers) on Tuesday.
"Followers from various cities such as Garut, Serang, Tangerang, Tasikmalaya and Greater Bandung also participated," Al Barkah wal Khoir Daarul Khodir Assalyan spokesperson Wahyu Robhana said on Tuesday.
Following an itsbat (confirmation) meeting held at the Religious Affairs Ministry, the government announced that the first day of Ramadhan would be Thursday.
Wahyu said the Qodiriyah group made its decision based on hisab (astronomical calculations), composed by late Qodiriyah leader KH Raden Zeni Dahlan.
"His method has been passed down through generations and is now used by my teacher," Wahyu said.
He then underlined that the difference in opinion between by his group and the government on the start of Ramadhan should not be exaggerated or exploited as a source of conflict.
"The difference is usually only one day. This is the first time we have commenced Ramadhan two days earlier than the date officially announced by the government and other Islamic organizations; but this is our faith," Wahyu said.
Followers of Indonesia's largest Islamic organizations, Nahdlatul Ulama (NU) and Muhammadiyah, will start fasting on Thursday.
Qodiriyah followers will celebrate Idul Fitri on June 14. (ebf)
Topics :
Join the discussions