Jambi tribes may not be able to vote in upcoming elections
Jon Afrizal

The Jakarta Post
Jambi |

Mon, May 21, 2018

| 11:33 am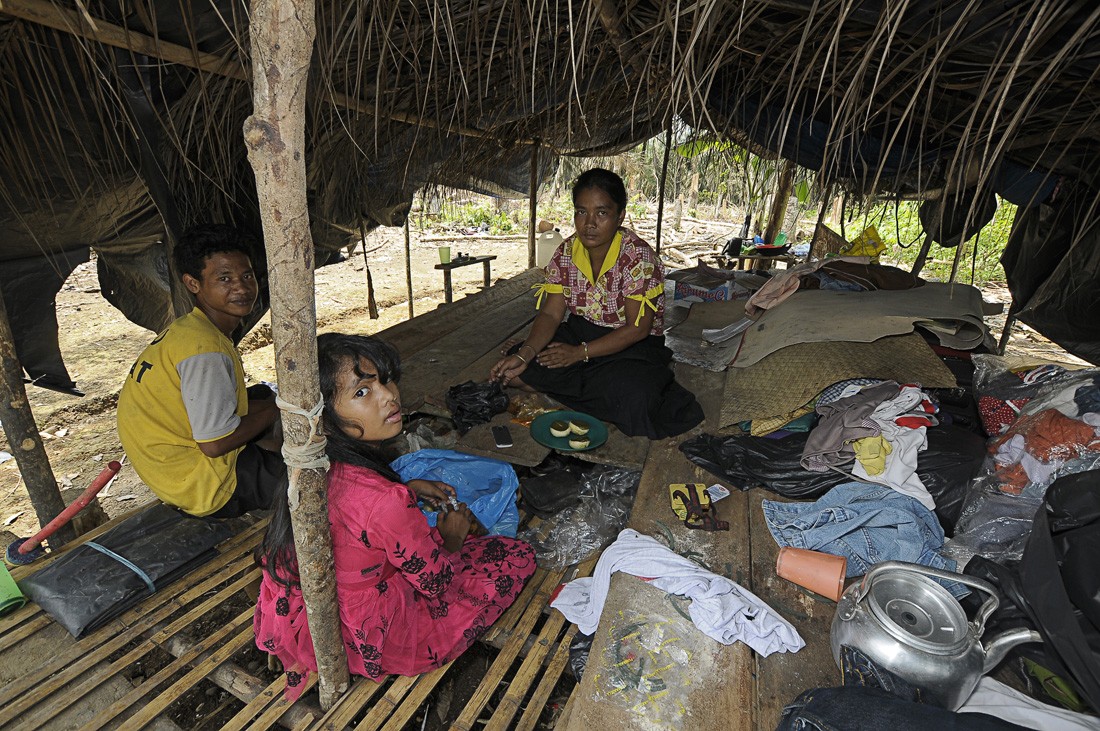 Marginalized: Members of a Suku Anak Dalam (SAD) community gather on Apr. 22 in a hut in Pelakar village, Pamenang, Merangin, Jambi. (Antara/Wahdi Septiawan)
The members of Jambi's remote indigenous communities, officially dubbed the Suku Anak Dalam (SAD), may be unable to exercise their voting right in the 2018 regional elections and the 2019 presidential and legislative elections because they are not registered properly.
"They live in forests and coastal areas that are difficult to reach. Furthermore, they are nomadic," Jambi Population and Civil Registration Agency (Dukcapil) head Arif Munanda said on Sunday.
It was difficult for the agency to register members of the SAD communities comprising the Orang Rimba, Batin Sembilan, Talang Mamak and Duano tribes, because many of them were unaware of the importance of population registration, he said.
"SAD members that have not carried out e-ID data registration will likely be unable to participate in the 2018 regional elections and 2019 [general] election," said Arif.
He said Dukcapil Jambi had made an agreement with the Jambi General Elections Commission (KPU) to issue "suket", or letters of recommendation, for members of SAD communities who had registered but had still not received their e-ID cards, so they would be able to vote.
A mere 200 individuals of SAD communities, all from Merangin, are registered and will be able to cast ballots in this year's regional elections. However, according to the Merangin administration's records for social assistance beneficiaries, more than 300 SAD families live in the regency.
A similar situation also occurred in voter registration for the Batin Sembilan community in Batanghari regency.
Many of the tribe's members attended the voter data verification and assessment process, which can be seen from the officially registration stickers on their houses. However, most have no idea as to why they registered.
"We don't know what we are registered for," said Usman, a Batin Sembilan member of the Gelinding subtribal group.
He said the tribe's members had not received any information from the officials that visited them at home on what the election was about or why they needed to vote. All they knew was that they were all registered, Usman said.
The tribes' rights are regulated under Presidential Regulation (Perpres) No.186/2014 on social empowerment of remote indigenous communities. The regulation states that the government must empower indigenous peoples by providing them with settlements, healthcare and education services, decent employment, social advocacy, food security, access to land and the environment, and ensure their right to religious freedom. (hol/ebf)
Topics :
Join the discussions