Personnel deployed to protect Batam airport against terror threats

Batam, Riau Islands |

Tue, May 22, 2018

| 02:02 pm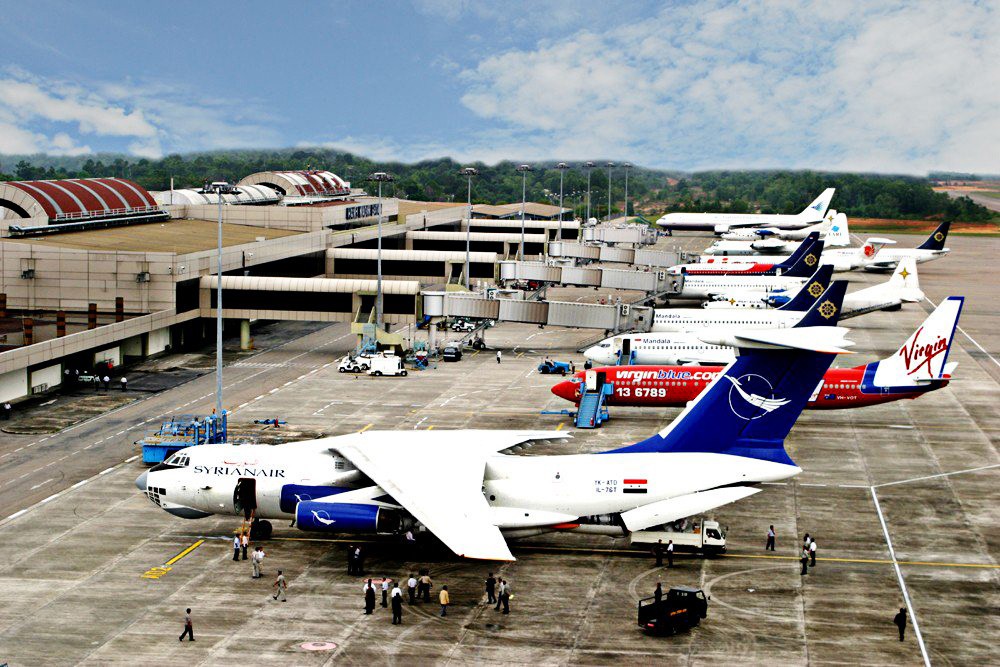 Airplanes are seen parked at Hang Nadim International Airport in Batam, Riau Islands. Authorities have stepped up security measures to anticipate possible terror attacks. (JP/Fadli)
Authorities at Hang Nadim International Airport in Batam, Riau Islands, have stepped up security measures involving Air Force personnel against any terror threats.
Armed Air Force personnel has appeared at several spots across Hang Nadim, from the airport's entrance gate to the passenger waiting room.
The airport's management increased its security level to Alert 1 on Saturday, a status that will remain in place Saturday until June 24.
Hang Nadim management director Suwarso said on Tuesday that the security alert status had been raised to Alert 1 following a string of suicide bomb attacks in Surabaya and Sidoarjo, both in East Java, as well as in Pekanbaru, Riau, last week.
"We are anticipating [possible terror attacks]. With the increased alert level, security inspections at the airport will be tighter," said Suwarso.
He said the joint unit deployed to secure Hang Nadim International Airport comprised of 48 personnel, 20 of whom were from the Air Force, 18 from the National Police and 10 from the Aviation Security (Avsec) department.
"Alert 1 will end after Idul Fitri next month. The alert level increase is not related to Ramadhan and Idul Fitri but to the incidents in Surabaya," said Suwarso.
Twenty-five people, including the suicide bombers and some of their children, were killed and dozens were injured in the bombings in Sidoarjo and Surabaya. (ebf)
Topics :
Join the discussions