Minor gets 10 years for killing, raping little girl
NEWS DESK

The Jakarta Post
Bogor |

Sat, June 9, 2018

| 07:40 pm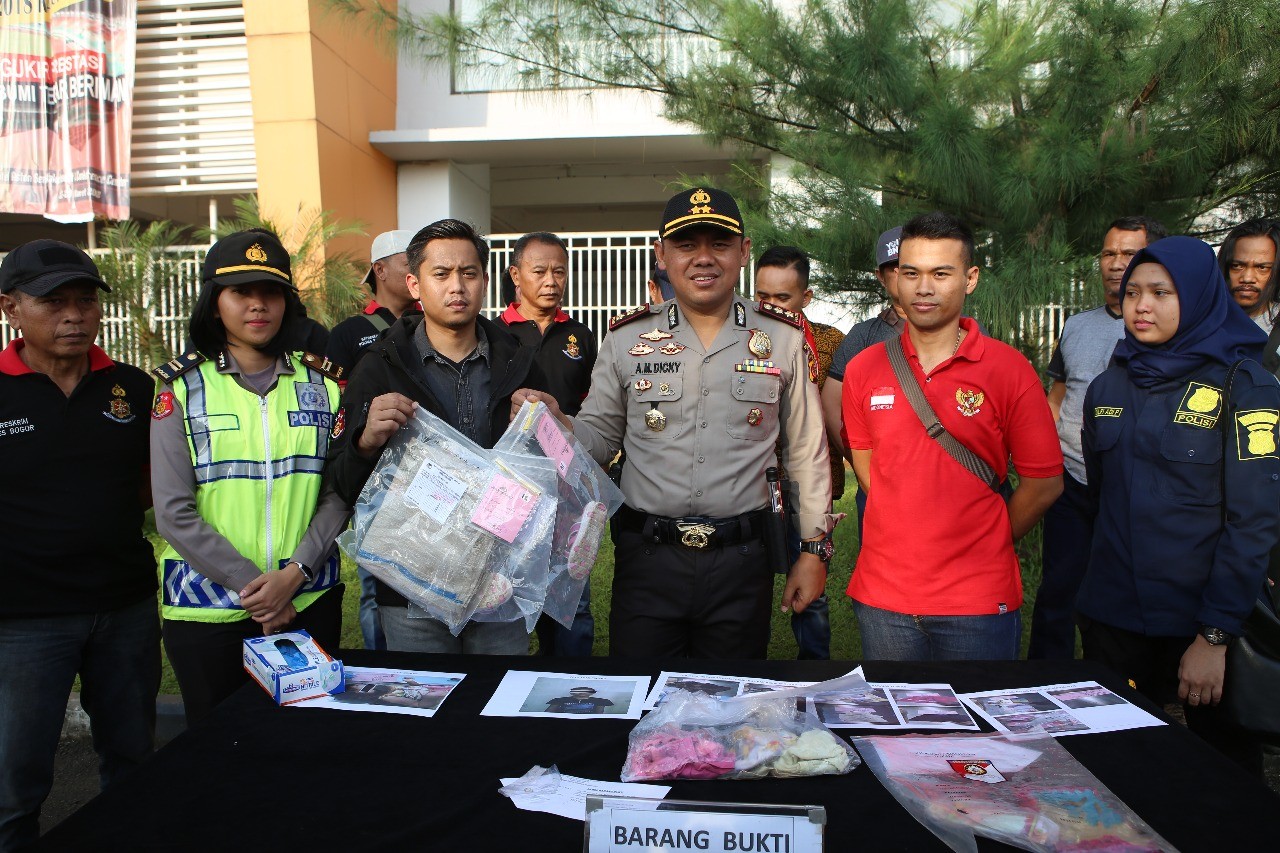 Bogor police show evidence collected from the house of the suspected killer of Grace Gabriella Bimusu, 5, who was found dead in a sack in Bogor, West Java. (The Jakarta Post/Theresia Sufa)
A panel of judges at Cibinong District Court handed down a 10-year prison term to RF, 15, for murdering Grace Gabriella Bimusu, 5, a girl whose body was found in a sack.
"After hearing facts and testimony during the trial, we found RF convincingly guilty of assault and premeditated murder," presiding judge Tira Tirtona read out the sentence on Friday as quoted by tempo.co.
Aside from a 10-year prison term, RF is also obliged to serve three months of voluntary work at a social institution.
He will serve his sentence at Tangerang Juvenile Correctional Facility.
The case came to light after Grace's body was found wrapped in a sack on a plot of land near Bogor Asri Residential Complex, Nanggewer, Cibinong, Bogor, West Java on May 1.
RF, who had just finished junior high school, told the police he had killed Grace at the victim's house by smothering her.
He said he killed the little girl over a grudge held against her parents.
RF admitted that he put Grace's body into a sack and dumped the sack on the plot of land sometime between 9 a.m. and 11 a.m. on April 30. Local residents found Grace's body the next day at around 1:50 a.m.
The suspect and the victim lived in the same neighborhood at Bogor Asri Residential Complex, Block K3, Nanggewer, Cibinong, Bogor.(iwa)
Topics :
Join the discussions