Mahathir urges TPP 'renegotiation'
Tokyo, Japan |

Mon, June 11, 2018

| 03:45 pm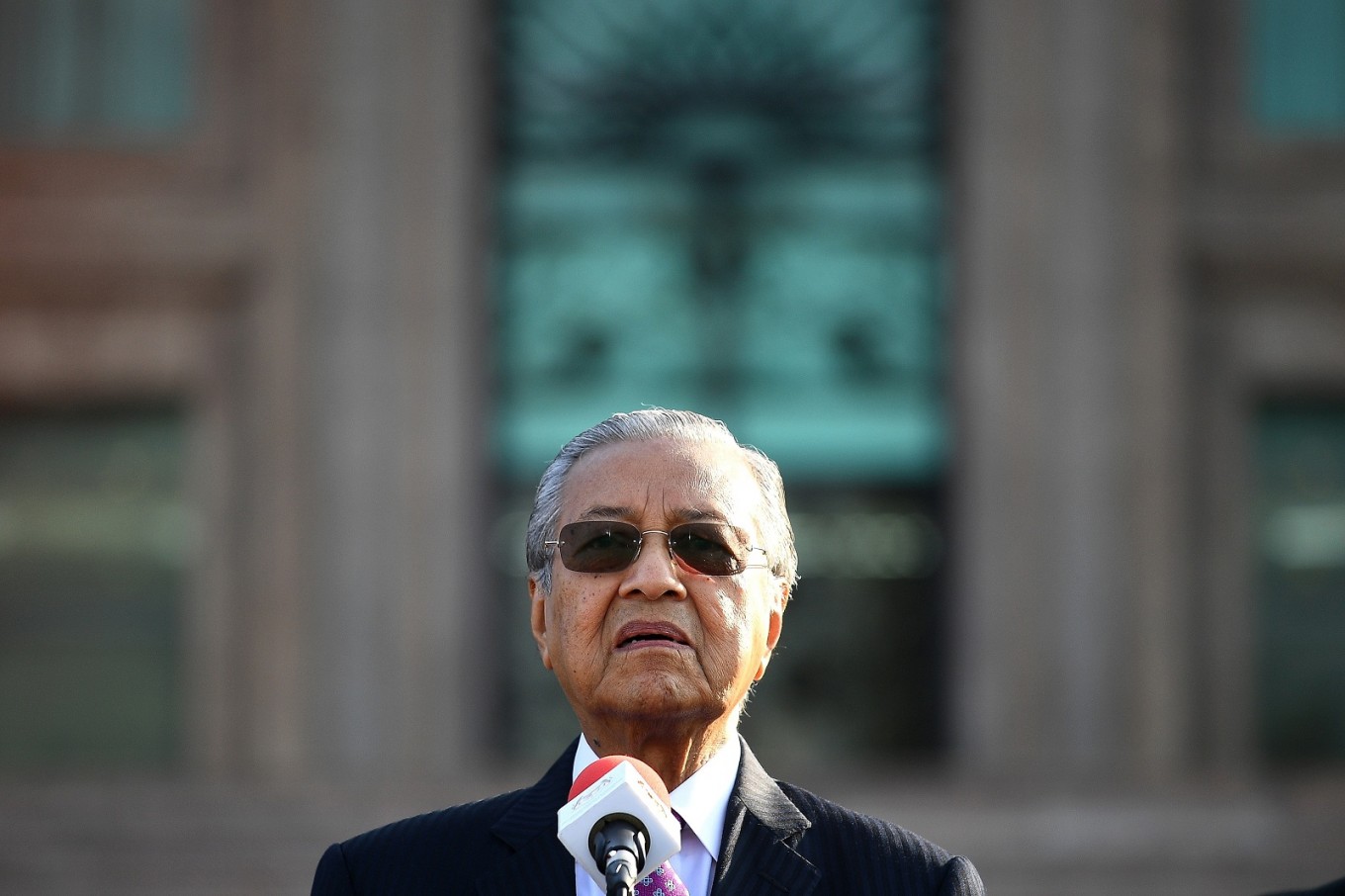 Malaysia's newly-elected Prime Minister Mahathir Mohamad addresses civil servants from the Prime Minister's office during his first assembly in Putrajaya on May 21, 2018. (AFP/Manan Vatsyayana)
Malaysia's newly-elected prime minister called Monday for the Trans-Pacific Partnership to be "renegotiated," and urged protection for small countries in international trade.
Malaysia, along with 10 other countries, pushed ahead with the TPP in March despite Donald Trump having yanked the United States out of the huge multilateral trade deal.
But Mahathir Mohamad told a gathering in Tokyo he was "not very keen" on the agreement.
"We need TPP renegotiated," he said in a speech to the "Future of Asia" forum.
"We have to recognise: Just as there are infant industries, there are infant nations, nations which are just beginning to grow," he said.
"They need to have some privileges, some protection for themselves, because they are not in a position to compete with the great trading nations, the great manufacturing nations of the world."
Eleven countries circling the Pacific signed a slimmed-down version of the TPP in March, opting to proceed with the deal after it was left for dead when Trump pulled out to pursue his "America First" agenda.
The US president has since sparked fears of a trade war by levying steep tariffs and denouncing unfair trading practices, even rejecting a joint communique at the G7 summit over trade disagreement.
Mahathir, on his first foreign trip since a surprise election victory last month, said countries like Malaysia needed a helping hand in international trade.
"The countries with little capacity to compete must be given due consideration. It is like playing golf... the weakest people get the highest handicaps," he said.
"In that way competition would be much fairer."
Alliance Bank Malaysia chief economist Manokaran Mottain said that Mahathir, who had a first stint as premier from 1981-2003, was by nature a protectonist.
"The interest of his small country comes first," he told AFP. "Mahathir does not want to be manipulated by the big players in the (TPP)."
He also noted there had been "widespread domestic opposition" in Malaysia to the original TPP deal.
Topics :
Join the discussions