Waskita opens incomplete toll roads for smooth Idul Fitri exodus
News Desk

The Jakarta Post
Jakarta |

Mon, June 11, 2018

| 02:01 pm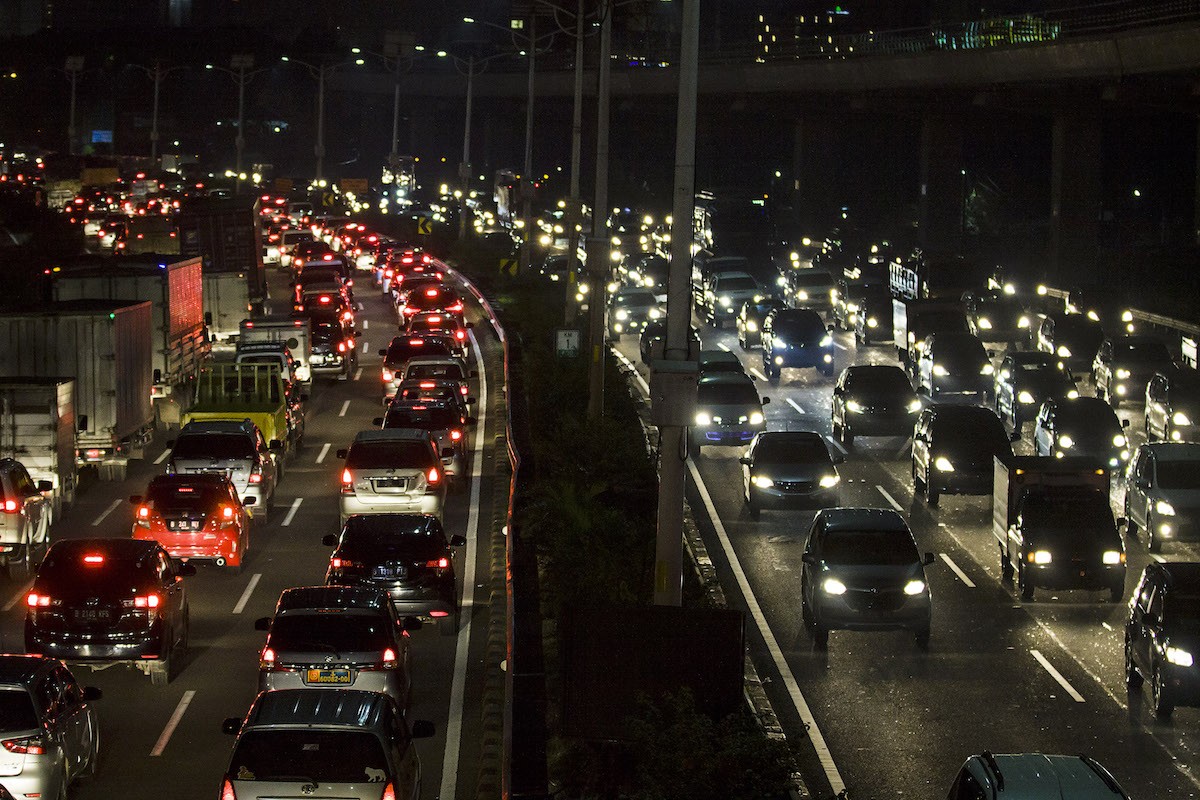 Toll operator PT Jasa Marga says 109,165 cars left Jakarta on June 9 on the Idul Fitri exodus. (Antara/Galih Pradipta)
State-owned construction company PT Waskita Karya, a contractor of the trans-Java highway road, has opened several toll road sections in Central Java to facilitate travelers with smooth drives during the Idul Fitri exodus.
The toll road operator is not charging motorists during the exodus because some of the sections have incomplete facilities, including road markings.
Although the toll road sections were not fully completed, they were functional and could help ease conditions during the exodus, said Waskita in a press release on Monday.
The toll roads ready for operation include the 37.3-kilometer Pejagan-Pemalang toll road that has three rest areas, the 39.2-kilometer Pemalang-Batang toll road that has two rest areas and 75-kilometer Batang-Semarang toll road (six rest areas).
The company also operates the 32-kilometer Salatiga-Kartasura toll road, which will apply a single-direction traffic flow toward Surabaya prior to Idul Fitri on June 15 and a single-direction toward Jakarta after Idul Fitri.
Motorists will not be required to pay tolls while the roads are not fully operational as they have been opened only to facilitate holidaymakers.
PT Waskita Toll Road, a Waskita Karya subsidiary, will provide motorists with information during the exodus via https://play.google.com/store/apps/details?id=app.transjawa.com. (bbn)
Join the discussions